Blossoms showed why they are ready to take on the world at an emotionally-charged O2 Academy, Getintothis' Craig MacDonald reflects on poignant evening in Liverpool.
Tonight's show was always going to be an emotional affair. It's been nearly a month since Viola Beach and their manager lost their lives in Sweden with tonight's gig marking what should be the end of their supporting slot while on tour with Blossoms.
It's a strange, tense atmosphere that greets the crowd that have gathered early to come and listen to the recording of the band's final set.
As the time comes for what would have been the start of their set, the lights dim then burst into a wall of colour as the band kick it off. Beams of light illuminate where the four lads should be playing an excellent turning of Like A Fool. At this point, it's hard not to get upset at the thought of what could have been and many around can't hide their emotion at what is a really touching tribute.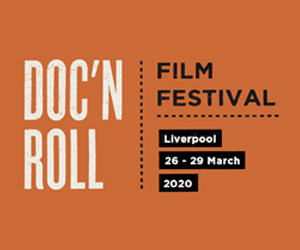 The audience treats the set like any other, with people singing, clapping and dancing along to Boys That Sing. On tracks like this and set closer Swings and Waterslides, you really get to hear just why people did rate them so highly and the potential they had. It all ends far too soon.
Earlier on in the day, the news broke that tonight's other supporting act, The Vryll Society, would not be able to make tonight's gig due to illness. Instead, what the O2 Academy got treated to on supporting duties, came in the form of Manchester five piece Cabbage.
From the off, it was clear to all that this was a band as far and away from what The Vryll Society are as is possible. Part Hives, part PIL, Cabbage play straight up neo post punk. A somewhat different sound to what some where expecting tonight.
With a distinctive swagger and stage presence about them, they try in vain to win over the crowd with their bitey attitude bursting on Necroflat In The Palace, but it doesn't work and by the third song in, the claps of support are disappearing with the punchlines of the jokes the band try to make with the crowd. At some point it almost feels like you're watching a live version of a The Young Ones episode. The group have been added to this year's Sound City and will no doubt continue to split opinions, much like tonight.
Find out who has joined The Vryll Society in this years GIT award nominees here. 
A look around tells you that the place is swamped with not a free space anywhere. This show has been a sell out for weeks and with the anticipation erupting inside the Academy, everywhere you look there are people with frenzied looks on their faces waiting for the main event. It's a feeling of something huge is about to happen, as people begin chants and drinks are in full flow. Then, as Kanye' Black Skinhead kicks in, it goes off.
Blossoms don't mess about and go straight into brilliant versions of Cut Me And I'll Bleed and At Most A Kiss with both songs sounding gigantic as hysteria floods the room. On Smoke, the group create a massive sound that engulfs everyone in the place. It's on tracks like this that you realise how far the five Stockport lads have come in such little time. Enthralling grooves of organs, mesmerising psych guitar, racing beats and stunning vocals are here for all to see.
Polka Dot Bones proves to be a suprising favourite with the crowd, before a stripped back offering of Across The Moor slows down the pace. With frontman Tom Ogden declaring the group are preparing their debut LP, they decided to test a new one with Getaway. Although it does have potential, it doesn't quite sit right and seems slightly tame in comparison within the set.
A stirring version of My Favourite Room brings the night back up to hyper speed before they roll into the tail end of their set. Before that, the band take a moment to pay their respects to Viola Beach, with the whole room joining in applause to the Warrington quartet and their manager. It's beautiful yet numbing to watch.
Ending the night with a storming psych soaked version of Blow, the crowd sing every word at full pelt before wigging out to the grooves of the song's climax. Tonight, Blossoms showed why they are now taking things up to the next level. In a similar way to that of Oasis in the 90s and to the Arctic Monkeys in the 00s, Blossoms are ready to be this generation's band and take on the world.
Pictures by Getintothis' John Johnson.
Comments
comments