As we reminisce over the joys of the iPod classic, Getintothis contributors bring you the new artists and bands we're loving right now – plus a fair few exclusive new tracks.
It's getting a bit boring now hearing middle aged men romanticise about vinyl records.
Sure, it's genuinely great to see sales of proper 12″ LPs on the up year by year, and whole generations discovering the format, but it's gotten to a point now where other great ways of listening to music are being overlooked.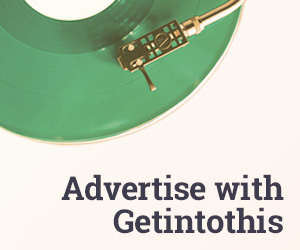 I love buying records too. There is something so satisfying about sliding it out of the sleeve, placing it on the turntable and hearing that first pop and crackle of sound. But who gives a fuck about all of that. We've heard it all before, and it's about time some appreciation was given to another pioneer in music consumption.
I never used to leave the house without my iPod Classic. Being able to carry your entire music collection everywhere you want was genuinely life changing for music lovers everywhere. The original iPod released back in 2001 was revolutionary, but it was 2007 when it gained the Classic suffix that it really become an absolutely essential bit of gear to own. Yeah, the new touch screen models and mini versions had novelty value, but it was one feature of the Classic that separated the wheat from the chaff.
One hundred and sixty whopping Gigabytes of storage. Forty thousand songs. And it was sturdy as fuck. Not only could you fit as much music as you could possibly listen to on them, but they were virtually indestructible (Soz if yours broke, don't @ me).
Sadly, times do move on and it's easy to get caught up in the new trends and forget about things that you once loved. My iPod has sadly sat gathering in my bedside draw for the past couple of years since I discovered the joys and convenience of Spotify. Neglected and unloved.
That is until a recent trip to the cinema to see the latest Edger Wright flick Baby Driver. If you haven't seen it (you should, it's loads of fun), then it's a film about a getaway driver who constantly listens to music through headphones to drown out his tinnitus. His weapon of choice? An iPod Classic.
The feeling of nostalgia for my teenage years that it gave me inspired me to dig it out of my draw the second I got home (after driving home from the cinema like a nutter with the radio turned up full blast. How couldn't you after a film like that?). Obviously I couldn't listen to it straight away. First I had to find one of them old chargers that they don't do anymore. Remember them?
But when I did, the memories of uploading my new music discoveries, putting together endless playlists and listening to it for hours on end came flooding back. Yeah, vinyl might be more romantic, but for me and a whole generation of music lovers, this is the format that we'll always associate with.
An argument for vinyl has always been that the ritual of it all, the minor inconvenience, makes you appreciate the music more. But let me tell you, updating your iPod in the early days was no walk in the park. It was a fucking pain in the arse actually.
Before the days of broadband and instant downloads from iTunes, burning your newly purchased CDs onto your computer took the piss. If your laptop was shit it took ages, every now and then it wouldn't pick up the track names and you had to type them in by hand, (there's a special place in hell reserved for those who didn't properly capitalise their song titles), and sometimes for no reason at all it just crashed and you had to start all over again.
First world problems, I know, but with the effort it took to get a few new CDs on there, you made sure you got your money worth and you listened to that album to death.
Sadly, the iPod Classic was criminally discontinued by Apple in 2014. They're worth a fair bit now on eBay if you want one. With their sturdy build though I'm sure loads of people are still using them. We've all seen Getintothis editor Peter Guy's morning commute photos on Twitter with that little knitted sock thing he keeps his in.
But maybe with the device's prominence in Baby Driver, people will start to get that feeling of nostalgia for their old musical companion. Maybe, just maybe, the iPod Classic will have it's own vinyl revival. Probably not, but i'll certainly enjoy listening to mine again.
But anyway, here's twelve boss new tracks which I think you should be burning onto your laptop and syncing to your iPod straight away.
For more great new music, our next Deep Cuts Live will be taking place on August 3 at Buyers Club and will feature performances from Beyond Average, Danye, Cartwheels on Glass, The Racket and Oh Well, Goodbye. All this for £4. See you there.– Adam Lowerson, Getintothis deputy editor 
Baron Farg – Dread Resonator / V.I.B.
The resurgence in intriguing and ambitious DIY producers on Merseyside is a comforting proposition.
With live platforms like 81 Renshaw Street, Drop the Dumbulls and The Kazimier Garden allowing the likes of Emotion Wave, Cartier 4 Everyone and a clutch of other indie promoters to lay on rising new music, it's not left to the likes of Upitup to mop up the Mersey movers and tech shakers.
Introducing then, new enigma Baron Farg.
We're told the Merseyside-based composer and producer operates within his home DIY studio and these are the first fruits; two six minute relatively understated slow-builds. The tricksy V.I.B. unravels amid dense beats and a snaking groove before sampled vocal pants dance amid busted-up beats before culminating in an extended organ outro.
Better still is Dread Resonator – a sluggish 94bpm grinder complete with slicing malignant synths which spider their way into a cosmic dub finale. Let's hope there's a live offering in the work, for this Baron is the business.
Chest Pains – Petrified
From the other side of the Pennines we have Leeds' very own Chest Pains. Maybe an unfortunate name for a band- you can imagine crossed wires in the record shop. "You got chest pains?" "Lots." "Oh my God! Quick, call 999."
However, that shouldn't put you off getting hold of Chest Pains. Or rather listening to this track by Chest Pains.
It's got that anthemic quality that deserves, or rather demands, to be played as loudly as possible. Despite sounding a touch like the offspring of Ian Curtis and Nick Cave, vocalist Sam Robinson manages to add a certain urgent and direct Yorkshire charm when he bellows 'Please don't go away/ Because I hate saying goodbye'.
Underpinned by swirling and thrashing guitar work and drums with echoes of deep and dark rockabilly, Petrified is quite a remarkable track. Best of all, is a three-second silent drop-out just before the end before it all kicks in again.
It's a belter. Chest Pains? Life-affirming.
Cartwheels on Glass – Up the Dosage
Cartwheels on Glass are a breath of fresh air. Despite their maudlin lyrics, their music has a sparkly jangle that cannot fail to echo the era of classic indie 7" singles, when the indie charts really were the indie charts.
Comparisons with The Smiths are inevitable with deeply breathed artful vocals playing alongside memorable guitar hooks. We've been here before, but this is no bad thing. There's a ghost of Bryan Ferry in those vocals too, again no bad thing.
Up the Dosage clearly has its tongue set firmly in its cheek and provides a snapshot of what may be in store when these relative newcomers appear at Deep Cuts. Tunes like this don't come along too often so we reckon they are one good reason to leave the house. Lovecraft's Craig Sinclair and Organ Freeman's Simon Gabriel are the faces behind Cartwheels on Glass and this teaming of good spirits bodes well. Expect a good few summer outings from these guys this year.
MuteMath – Stroll On
Visionary alt rockers MuteMath keep the experimental experience alive for the new single Stroll On from forthcoming album Play Dead.
Stroll On picks up where Changes left off (lead single from the band's remix album of the same name ), deviating away from 2015's Vitals and more reminiscent of the reworking's they did for 21 Pilots. Think DJ Shadow and the Police joining forces and Stroll On may well be the result.
It's its chilled, infectious trip hop groove that leads the assault, and it's the beast that is Darren King in turn is followed by distorted bass before dropping into a sublime cut up verse with whimsical synths creating the perfect futuristic backdrop for the beautiful vocal melody that floats into the chorus with the conviction of champion prize fighter who is about to deliver a knockout blow. The guitars may be absent but a track heavy in soul and a rhythmically mesmerising groove gives the song all the power it needs.
Unique with no restrictions and embarrassing the creative freedom they have long desired this is the sound of MuteMath in cosmic unison finding their strut and confidently strolling on.
Azusena – Red Sky
Hailing from the Wirral, Azusena is a singer/songwriter signed to the roster of artists at Fiction Records and one we've been following for sometime.
Through her work with producer Dan Carey (All We Are, Yeasyer, Bat For Lashes) she's subsequently moonlighted with a handful of gigs on Merseyside including the GIT Award 2017 launch.
Delivering a new track, Azusena brings her pop cosmic melodies to Red Sky. The haunting melody and vocals paired with the lovelorn lyrics make a track which takes over your senses.
Red Sky builds a tension in the atmosphere of the unhealthy obsession in love as the vocals swirl throughout the air, drawing the focus onto the hypnotising lyrics and harmonies with a raw honesty which cuts a contrast against the synths throughout the track.
This track is a sign of great things to come from Azusena.
Holy Family – There Completely 
Raised in Gothenberg and now residing in Montreal, Holy Family mark their return with this infectious, polished number; their first since their debut album Can't Dance, Won't Steal, Need Some Help (2014).
The quartet tease us in with their rhythm section, chocked with hand claps and extremely danceable percussion. A simple, yet dominant bass line is laid out by the low end of a piano while angular strikes of guitar join the progressive layering of sounds. Combine the lead vocal and the band's patient build up,
 Holy Family
 recall the work of 
Arcade Fire
, particularly
 Win Butler's
 versatile vocal .
The track simmers throughout relying on explosions of top-end vocals and kaleidoscopic synths to really flesh out the track, and these made all the more powerful by the band's patient work ethic and clever construction.
Holy Family's new album, Values is out August 25.
Loyal – Rest In Colour
From BBC Radio 1 plays to performing on Vevo's stage at The Great Escape festival, Loyal are quickly becoming a must see band.
The six piece band mix electronic pop and R&B effortlessly to create tracks which sound and feel uplifting and refreshing.
Rest In Colour acts as a reaction to the despair felt from recent tragedies and politics and in turn the act of finding hope in music and individuality. The vocals elevate the track to become an anthemic gospel chorus with all the rousing building of melodies to inspire the hope that the lyrics evoke.
Loyal create a sound that embodies its own landscape and in turn inhabits its own atmosphere.
This will be a band you won't want to miss out on.
CYRO – Invisble Harmony
Brand new ambient electronica with a chilled, eclectic edge comes from Liverpool by-way-of Bristol two-piece Cyro. Their newest work Invisible Harmony is a bouncy, synthy jaunt with a smile on its face; a simple, echoey drum line bobs the track along with gentle washes of synths and melody lines tapping at the listener's temples all the while.
It builds to an icy and understated crescendo, for those wishing for a more bedroomish version of Hot Chip. Cooed vocals swirl all around as the beats wind up, clicking and twitching with more and more layers blooming and marbling all around.
Cyro's strongest work so far into their weeks-long career of releases suggests there's even better to come from them yet.
Medicine Man – Here Comes the Fight
In a recent interview Ali Horn (for our mind, one of Liverpool's best new music talents) spoke of how stepping outside the parameters of the day job in his band Strange Collective allowed him to be more honest and deal in direct emotion.
While we're purely speculating, it'd be fair to say, Medicine Man (aka Kyle Murphy) is in a similar position.
His band, The Blame, also featured in this column of Deep Cuts, are a no nonsense rock and roll band who deal in crystallized pop. Nothing wrong with that. That's why we're featuring them. However, Medicine Man is a very different beast.
While in The Blame, Murphy is in the engine room on bass, here he's spear-heading the groove with an acoustic guitar which dances around a quite wondrously affecting vocal by Joe Maddocks which culminates in the pair adjoining in harmonies before Lowell Carragher's mellifluous lead takes you off into a golden vista.
Crucially Medicine Man is dealing out what he calls 'the swells' – and my, how it swells, that finale around the 1.50 mark is pure heartache yearning. 
If this is the start of something special we can't wait to indulge in another dosage.
The Blame – My Dreams
Fresh faces on the Liverpool music scene are rock n roll blues inspired quartet The Blame, who return with their second effort My Dreams. Having released their debut Waiting for Your Love in February this year, their latest release showcases more of their melodic potential.
Instead of relying on heavy hitting guitars to entertain the masses, the catchy melodies and powerful vocals are more than enough to keep a crowd engaged.
But there's more at work here than first meets the ear with the super-slick production thanks to US songwriter pioneer Scott Matthews steering an outfit who we're tipping for bright things during the year ahead.
Parcels – Overnight
It's not often that you see Daft Punk collaborating with new artists, let alone complete unknowns such as Berlin based Australian's Parcels. The robot duo famously like to work with other musicians – their most recent record Random Access Memories was packed with guests – yet it's almost always been exclusively with well established acts.
Pharrell Williams, Nile Rogers, Julian Casablancas and Giorgio Morodor are just a few of the big name stars who've had the honour to work with the French dance icons, yet Daft Punk seem to be ready to cast their net further to unearth some hidden gems. Or maybe they just really love Parcels and couldn't resist the chance to work with them.
Overnight, Parcels' latest single, is co-written and produced by Thomas Bangalter, Guy-Manuel de Homem Christo, and it shows. The glossy production, choppy Chic inspired guitars and disco groove feel like they've been transported straight from Random Access Memories, making for an instantly catchy track.
While Daft Punk's influence is clear, the melodies, smooth vocals and infectious groove of the track show real potential in Parcels. They're a band that we could very easily grow to love.
Beyond Average – Jeopardy
Connect these five words; pantomime, triathlon, woollybacks, salmon, babygro.
It's tough isn't it? You wouldn't think there's much that normally joins those particular dots, but Liverpool hip hop duo Beyond Average have brought them altogether in their ace track, If The Shoe Fits. And that itself is a tough track, one that takes no prisoners.
Over an insistent, nervy and nervous beat, one that unsettles yet worms its way into your brain, Beyond Average aim for targets one after another and hit them perfectly every time. 'All these other rappers are just acting like it's pantomime…' is a constant refrain that runs through the track over and over again with a calm but determined and righteous anger.
You can work out how the other four words fit. Better still listen to the track. And even better, get yourself down to Deep Cuts on August 3 and see Beyond Average in person. You won't be disappointed.
Comments
comments