As Paul McCartney prepares to play the Echo Arena in Liverpool this December, Getintothis' Will Neville comes up with a dream set-list like none ever played in the city before.
Anyone lucky enough to have snapped up a ticket for Paul McCartney's third visit to the Echo Arena this December will be able to come up with their own fantasy set-list.
Many people's will include the likes of Let It Be, Hey Jude, Back In The U.S.S.R., Band On The Run, Live And Let Die and Yesterday, all of which he has played on both previous visits to this venue, as well as at countless other shows including his appearance at Anfield in 2008.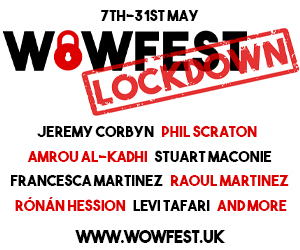 Let's face it, a show built around those, and some of the most famous of his other songs from across his more than five decades in music will go down a storm in his hometown, even if his voice is far from at its peak these days.
However, this writer has entered into a dream world where the ideal, fantasy set-list can be created for the show. But this is a fantasy with some rules, so here follows a 25-song set of songs, none of which Macca has ever performed in Liverpool before, with The Beatles, Wings or as a solo performer, either at his big arena or outdoor dates, or smaller shows at the likes of LIPA, the Philharmonic Dining Rooms or The Cavern Club.
He normally throws in the odd curveball to his sets, such as the electronic oddity Temporary Secretary in 2015 and 1971's Ram On back in 2011, so it's perfectly feasible that some of these might get an outing. Though admittedly all 25 seems less than unlikely.
The depth of his catalogue can be shown by the fact that this list includes ten Beatles songs that he's never treated a Liverpool audience to before.
So, the lights go down, the roars go up, and Macca and his band kick proceedings off with…
Oh! Darling from Abbey Road, a song that would give him a tough test of his vocal prowess so early in the show, but one that would provide a rousing start.
Next up is the lovely Tell Me What You See off Help!, with drummer Abe Laboriel Jr. needing to break out a güiro and a pair of claves to mimic the original recording.
The set now moves away from The Beatles for a minor hit single from 1971, The Back Seat Of My Car off Ram. This is followed by Pipes Of Peace, his most recent solo number one, which reached the top of the charts in December 1983.
Back to The Beatles for the music hall-esque Honey Pie, played to celebrate the fiftieth anniversary of the self-titled White Album, as Macca cannily promotes its lavish reissue box set.
Teddy Boy was also written in 1968, but not released until the 1970 McCartney record, as the rest of the band were less taken with the number than Paul.
Back to a Fabs classic in Fixing A Hole, an ode to pot from Sgt. Pepper's Lonely Hearts Club Band, which he's performed in the US, Australia, Germany and Italy, but not yet in the UK.
1971 bluesy b-side Oh Woman, Oh Why will provide another stern test of Macca's pipes, with snippet The Lovely Linda off McCartney offering an opportunity for Paul to pay tribute to his first, beloved wife.
Uncle Albert/Admiral Halsey is one of the oddest songs to hit #1 in the US singles chart, but wasn't taken off Ram to be a 7" in the UK. It's one of his classic 'thrown together song fragments' efforts, which actually won a Grammy.
Back to a celebration of The Beatles for the sublime Mother Nature's Son, with Macca the only Beatle to feature on the recording of a song inspired by a lecture given by the Maharishi Mahesh Yogi.
Next we rewind two years for the baroque For No One, which would need a guest to come out for the French horn solo as played by Alan Civil on the Revolver recording. This must be a great song, as it's one of the very few that John Lennon later praised, calling it "a nice piece of work".
Silly Love Songs from 1976 was Macca's response to criticism of some of his recent song-writing, and was a massive hit, reaching number one in the US and two in the UK. This much-loved song was played in London and around the globe on the Wings Over The World tour, but not yet in Liverpool.
Time for another interlude in She Came In Through The Bathroom Window from side two of Abbey Road, which as a bonus could segue into the rest of that medley (Golden Slumbers, Carry That Weight and The End, all of which McCartney has performed in Liverpool before).
Time now for a couple of the highlights from 1982's fine Tug Of War album in Take It Away and Wanderlust, the first of which was a hit single, while the latter is one of his most gorgeous album tracks.
Back to the fab four for Rubber Soul's You Won't See Me, cut by The Beatles in just two takes as they were up against an album deadline.
Another plug for the White Album comes next, with the concise but powerful Why Don't We Do It In The Road?, another severe test for the McCartney vocal chords.  This would give him the opportunity to tell how he was inspired to write it by seeing a pair of monkeys getting more than friendly in India.
Something more mellow next in Waterfalls off 1980's McCartney II, a top ten hit in the UK but a single that missed the top 100 in the US despite being the follow-up to Coming Up that had hit the top spot there.
Keeping in the same vein, we return to The Beatles for the fourth and final time, for possibly the best song ever inspired by a dog in Martha My Dear. Macca has said the song is actually about his long-time love interest Jane Asher, which I'm sure pleases her greatly!
Helen Wheels, a single with Wings in 1973, with its shout-out to the "M6 south down to Liverpool, where they play the west coast sound" brings the mood back up.
Next up is another track off Tug Of War in Ballroom Dancing, which also featured in the disappointing Give My Regards To Broad Street film.
The set then ends with the best new song from Broad Street, No More Lonely Nights, a top ten hit on both sides of the Atlantic in 1984, with Macca's current guitarist Rusty Anderson having to emulate David Gilmour's original solo.
The clamour of the crowd obviously brings him back for two more numbers, with Macca eventually deciding to promote his latest record, Egypt Station, playing the ballad I Don't Know.
He then closes proceedings by pulling out one of his finest, but much underrated, love songs in Only Love Remains, a minor hit in 1986 from Press To Play.
The crowd would certainly go home mulling over such an unusual set-list, but delighted by such unusual choices if they were huge fans. If more casually interested, they would have been reminded of some forgotten treasures, and found some new favourite Macca tunes.
Comments
comments