Like all the best franchises, Pulled Apart By Horses have had a reboot; Getintothis' Matthew Eland was there with his popcorn…

It's fair to say that we've seen Leeds' Pulled Apart By Horses a fair few times over the years.
Which meant that there was some trepidation going into this one.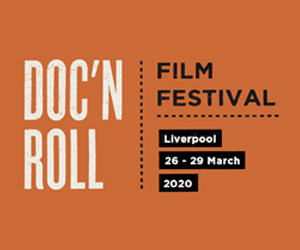 What does a band do when they're headed into their twelveth year, when they've outlived everyone else on the bog-brush circuit?
Is it unseemly to keep playing I Punched A Lion In The Throat well into your thirties?
Is it time for that coffee-table acoustic album?
Before these questions can be answered there's Baba Naga from Sheffield.
These purveyors of goth dirge are at their most effective on tracks such as their third song, a rolling Conan meets Black Sabbath riff-fest.
The between-song interludes come closest to achieving the intended atmosphere, that of an empty, haunted cathedral, but for the most part the three-piece don't quite reach the range and scale they're aiming for.
They don't leave with a whimper though. Their outro is a monolithic slab of feedback, with added Godspeed wailing: an encouraging move towards the Eastern mayhem they aspire to.
Carnets, confusion and questions, it's the Brexit Blues update
With the entrance of PAbH, it becomes apparent that the support must have been chosen for the striking contrast with the headliners.
While Baba Naga look inward, Pulled Apart By Horses look outward.
Where Baba Naga retract, Pulled Apart By Horses engage.
Singer James Brown has, for their slightly new incarnation, ditched the guitar entirely. He brings a tambourine and an Elvis swagger to the first song, a lounge-lizard jam that soon aims for more familiar, energetic territory.
A song about first world problems is next, followed by new single Is This Thing On?
Over their career, the focus has slowly shifted from set-pieces to songwriting, the process reaching its natural conclusion here: the songs are taut, the intentions focused.
The first familar song to be played is V.E.N.O.M. from 2012's Tough Love, but it's not long before Brown is eyeing up the shed in the corner of Phase One and shouting 'welcome to Santa's grotto' before starting another new tune.
Ritual Union Festival 2019 returns to Oxford this October with stellar line up
The Big What If and The Haze follow. Brown, now shirtless and shiny with sweat, running around with his red-hooded microhone goading the audience and encouraging us to gesticulate rudely at the smokers outside.
Best of the new stuff is Fear of Missing Out, a taut, scrappy little groove that ribbons out into an extended jam of the sort that PAbH should do more of.
By this point Brown is on top of the shed, shouting 'Snoopy, I'm just like Snoopy' before sliding off again.
The knowledge that the group are pushing forward to new horizons allows us to return guilt-free to their older stuff. High Five, Swan Dive, Nose Dive again has that Elvis tint and guess what: they do indeed finish on I Punched A Lion In The Throat, and it's as fun as it was all those years ago back in the Kazimier.
Photos by Getintothis' Chris Everett.
Comments
comments