The former Pavement frontman shares a new single ahead of an imminent album. Getintothis' Will Neville has all the concrete information.
Stephen Malkmus has announced that his third solo-credited album Traditional Techniques will be released on Domino on March 6, having been recorded in Portland.
Ahead of this, he has released the single Xian Man, which is in the vein of much of his previous work with Pavement or The Jicks, although with an added folkier bent.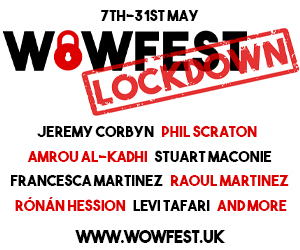 Alongside the usual hints of The Fall, flavours of the likes of Bert Jansch, Donovan and Tyrannosaurus Rex filter through on Xian Man.
Xian is sung as "Christian", with the song's lyrics being typically opaque for Malkmus, including the fine line, "I'm Miles Davis better than you".
The new record is likely to be much more of a piece with the rest of his career than last year's well-received, more electronic Groove Denied, although it still manages to head into novel territory by using a range of Afghani instruments, and is apparently more acoustic than most of his albums.
Matt Sweeney, who has previously worked with the likes of Bonnie 'Prince' Billy, Cat Power, Johnny Cash and Tinariwen, adds guitar to the album's ten tracks.
Malkmus, now aged 53, is touring North America in April in support of the album, with hopefully some UK and European dates to be added later in the year.
As well as Sweeney, his band will include Chris Funk from The Decemberists as well as some Afghani musicians.
Comments
comments