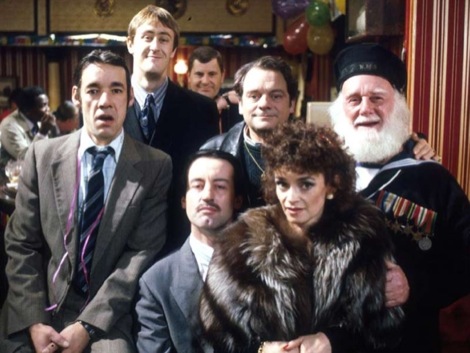 The people that make Liverpool fun offer their thoughts to Getintothis on what made 2010 fun to them.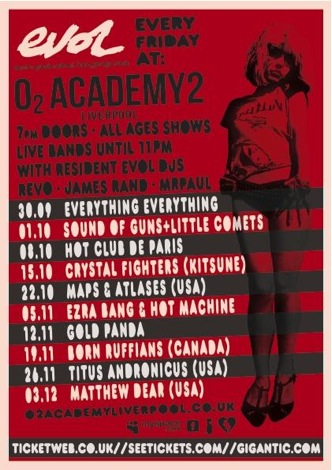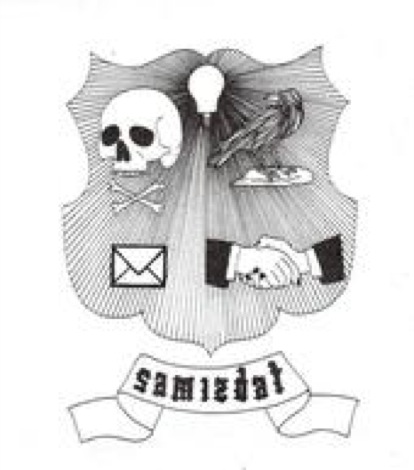 The cats in Liverpool have upped their game immeasurably this year. From Revo's Sound City booking spectacular and his Evol magic, to Harvest Sun's Tom and James providing sonic goodness at the Anglican Cathedral and Williamson Tunnels back to the regulars at Mellotone (Dave and Rich) plus Meshuggy and Ellis chomping on tabs, dodgy threads and spinning digital hardcore for the hipster gen, 2k10 has once again been a triumph for Liverpool.
What's not been a triumph is any semblance of order from this lot.
Perhaps a reflection on what a difficult year to assess 2010's been, most of 'em refused to pick a definitive list of what tickled their eardrums over the last 12 months, instead copping out, sitting on the fence and being downright whoppers. Then there's Revo, he got his shit sorted.
Anyways, here's what the cream of Liverpool head honchos made of 2010: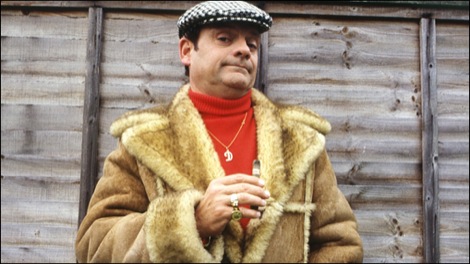 Steve 'Revo' Miller: (Evol/Wingwalker/Liverpool Sound City)
It's been a big year for Evol king Revo. Having bought a new pad off the South West coast of Jamaica he invested in a AgustaWestland Apache helicopter which transports him from his home to the O2 Academy's specially designed helipad most week nights. In 2011 Revo's gig empire is set to expand immeasurably when he breaks it big in the North East; 'BOOM! South Shields, you can't stop me,' he was last heard screaming from his palatial Rodney Street office.
Getintothis chats with Revo.
Revo's Top 10 Albums of 2010:
1. Caribou: Swim
2. Foals: Total Life Forever
3. Tame Impala: Innerspeaker
4. Gil Scott-Heron: I'm New Here
5. The Flaming Lips & Stardeath And White Dwarfs: Dark Side Of The Moon feat: Henry Rollins & Peaches
6. The National: High Violet
7. Chilly Gonzales: Ivory Tower
8. Brian Eno with John Hopkins & Leo Abrahams: Small Craft On A Milk Sea
9. Salem King Night
10. Four Tet There Is Love In You
Top 5 Tracks
1. Caribou: Sun
2. Four Tet: Love Cry
3. Chilly Gonzales: I Am Europe
4. The National: Afraid Of Everyone
5. Foals: Spanish Sahara
Top Gigs:
1. Flaming Lips: Bestival
2. Caribou: The Kazimier (getintothis review)
3. The xx The Kazimier (getintothis review)
4. Foals: The Kazimier (getintothis review)
5. Chilly Gonzales: St Philip's Church, Salford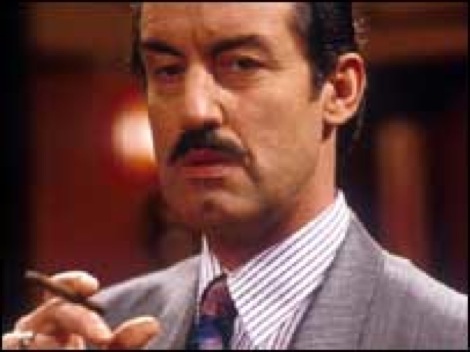 Andrew 'Ellis' Ellis: (Samizdat/Wingwalker Promotions)
Ellis gave up cigarettes this year – and don't we know it. Far from being the giggly, huggable bunny that bounds up and down Bold Street like a hyperactive leprechaun, he's been in a sulk since February.
Fortunately he has sympathetic friends who paid for him to take an extended break to New York City where he hooked up with his long-time hero Mark Ronson to get destroyed on cocktails of top notch cocaine and Lambrini.
He's in a good place now, managing The Drums and only last Tuesday the medication seemed to be working wonders as he snortled down the phone: 'I love Avram Grant – he's the man to save The Hammers.'
Ellis' Top Albums/EPs/Offerings in no particular order:
Rustie: Sunburst EP
Flying Lotus: Cosmogramma
Forest Swords: Dagger Paths
Best Coast: Crazy For You
Ellis said: 'It's been another terrible year for 'rock music'. The albums i've actually been solely listening to this year are':
The Jesus Lizard: Goat
Drive Like Jehu: Yank Crime
Best new act: Mother Earth
Next Year's top tips: Solid Gold Dragons, Chad Valley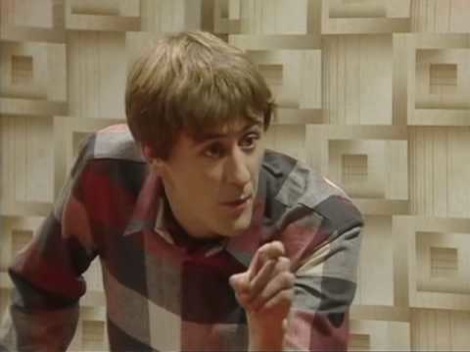 Darren 'Meshuggy' Roper: (Meshuggy Promotions/Wingwalker/Liverpool Sound City):
Darren's largely forsaken music this year to take up his other hobby – embroidery. A dab hand with a needle, he's proved a big help round Sound City Towers since becoming a full-time staffer, regularly taking up hems for festival director Dave Pichilingi and taking in waistlines for Revo.
He's also knitted numerous items which adorn the 'break-out area' – these include the tea cosy (it's baby blue, I'm told), a hot water bottle cover (youth co-ordinator, Nick, gets very cold) and best of all a large sofa throw emblazoned with their moniker which they can all get under and snuggle while watching classic episodes of Last of the Summer Wine.
'We're one big family – and I'm kind of the mum figure,' Daz told me. Aww, what a lovely bloke.
Darren's Top Albums: (no particular order)
Ariel Pink's Haunted Graffiti: Before Today
Male Bonding: Nothing Hurts
Brian Eno: Small Craft On A Milk Sea
Menomena: Mines
Caribou: Swim
Salem: King Night
Joanna Newsom: Have One On Me
Holy Fuck: Latin
Beach House: Teen Dream
Arcade Fire: The Suburbs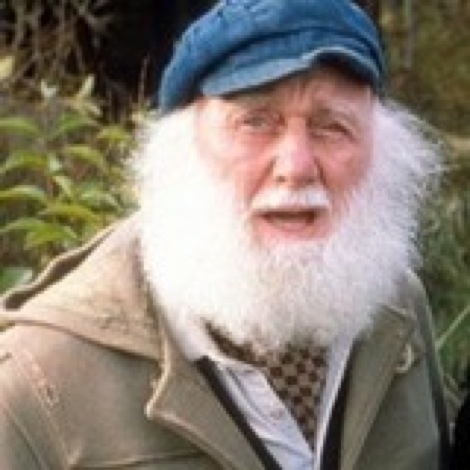 Dave 'Dave' McTague: (Mellowtone)
Dave undertook the Bon Iver Challenge in 2010. He retreated to Formby woodland, built a log cabin, cultivated a special beard and composed a folk record about his girlfriend. Unfortunately it was rubbish and he returned home in November for a shave and a good meal.
10/10 for effort but having heard the 'fruits' of his labour we'd suggest Dave stuck to what he does best, scaring children at school gates and drug dealing in Walton.
Getintothis chats with Dave McTague.
Top 7 albums of 2010 from Squared Circle's Dave McTague & Craig Thompson: (no particular order).
1. The Black Keys: Brothers
2. LCD Soundsystem: This Is Happening
3. Arcade Fire: The Suburbs
4. The National: High Violet
5. I Am Kloot: Sky At Night
6. Joanna Newsom: Have One On Me
7. The Walkmen: Lisbon
Gigs:
John Smith & Dead Cities: St George's Hall.
Ragz: Capstone Theatre, supporting Tom Lang.
Misery Guts: The Kazimier, EP Launch.
Africa Oye: Sefton Park.
Jesca Hoop: Mellowtone The Kazimier.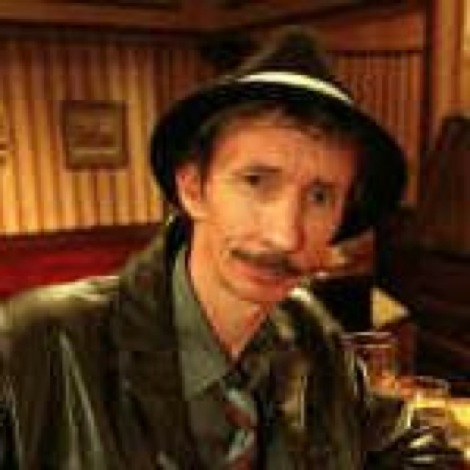 Richie 'Rich' Vegas (Beaten Tracks/Mellowtone): Getintothis has only met Richie once. And all's we can gather is that he's a huge fan of X Factor's Aiden Grimshaw – and can do a great impression of his wonky mouth. I'm presuming that was an impression, anyway.
Richie's Top 5 Records:
Various Artists: Keb Darge and Little Edith's Legendary Rockin RnB
Sharon Jones & The Dap Kings: I Learned The Hard Way
The Apples: Kings
Dr John and the Lower 911: Tribal
Various Artists: Groove Merchant Turns 20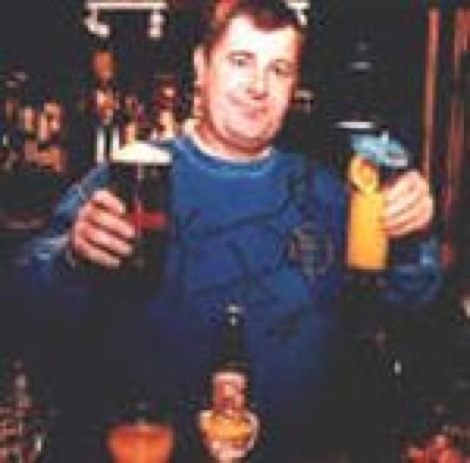 Jon 'JD' Davies: (La Racaille)
Few people really knew Jon, until March when The Daily Star outed him as Burial and since then he's dropped the enigma and sported the now infamous 'So what if I'm Burial' T-Shirts that've been doing the rounds in town.
Subsequent interviews in the music press and an exclusive cover mount with Time Magazine led the La Racaille promoter to decamp to a secret bunker allegedly in the Bootle Strand where he's worked on remixes of the xx, Major Lazer and the recent Annie Lennox Christmas album.
Jon was really busy and didn't really have time for a Getintothis quote but his PR sent this one liner: 'Thankfully now people are aware Jon is Burial, we can put to bed rumours that he's John Legend.'
Jon's Top 5 Albums:
1. Mi Ami: Steal Your Face
2. Oneohtrix Point Never: Returna
3. Extra Life: Made Flesh
4. Sharon Van Etten: Epic
5. Flying Lotus: Cosmogramma
Top Tracks:
1. Sharon Van Etten: Love More
2. Games (ft. Laurel Halo): Strawberry Skies
3. No Kids: Judy at the Grove
4. Wild Nothing: Chinatown
5. Sex Worker: Tough Love
Top Gigs:
1. Dirty Projectors: The Barbican
2. Flying Lotus: The ICA
3 . Spoon/White Rabbits: Manchester Academy
4. Maths: Wolstenholme Creative Space
5. Wolf Parade: Manchester Academy
***THIS JUST IN*** John's added: I spent way a lot of time jumping on the Not Not Fun/No Fun/Editions Mego psych-electronic bandwagon, but was well worth it. Also discovered the joys of cosmic/italo disco. That was pretty trite of me.
The Never Records exhibition at the Bienniel, the opening of Don't Drop The Dumbbells and the good work of Wolstenholme Creative Space definitely the best things going on in Liverpool by a mile. I'm quietly anticipating more solid DIY happenings to be going on next year.
2011 looks good for even more electronic stuff, of course you'll never know and the La's may do an unfortunate reform.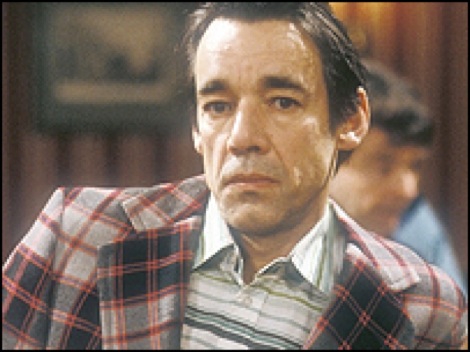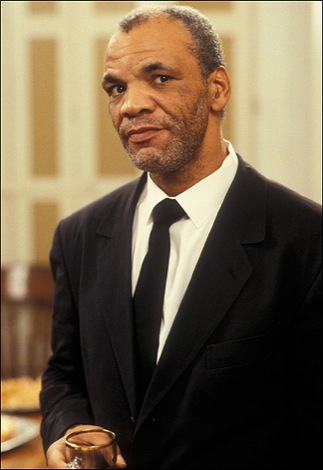 Tom 'Tommy' Lynch and James 'Jimmy' Best (Harvest Sun Promotions)
Having ditched ambitions of screen-writing a hit Rom Com, Tom and James have established themselves as the new kids on the promoting block with a catalogue of impressive artists (Neon Indian, Midlake, Edwyn Collins) stamping the Harvest Sun brand on the Liverpool gigging map.
But their empire in the making has come at a cost, with Tom having to ditch his inherited family car valet business, much to the chagrin of his Great Grandfather Toby, James meanwhile took the 'Salem route' pimping himself off on lay-bys across the North West.
'It's been quite fun, to be frank,' James told Getintothis, 'You get to meet a great cross-section of people – and most of them are very understanding and generous.'
Tom's 5 Albums:
Beach House: Teen Dream
Yeasayer: Odd Blood
Caribou: Swim
JJ: No.3
Avi Buffalo: Avi Buffalo
James' 5 Albums:
John Grant: Queen of Denmark
Field Music: Measure
Phosphorescent: Here's to Taking it Easy
Midlake: Courage Of Others
Ariel Pink's Haunted Graffiti: Before Today
Gigs:
Yeasayer: Manchester Academy (Getintothis review)
LCD Soundsystem: Manchester Academy (Getintothis review)
Primal Scream: doing Screamadelica London Olympia November
Caribou: The Kazimier (Getintothis review)
If you missed it, here's Getintothis' Top 50 Albums and Tracks.
Comments
comments