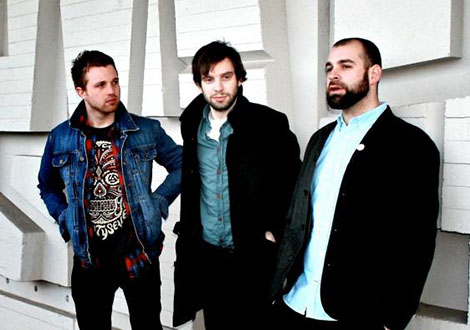 Singles Club makes a return – and with it the return of Beyonce, Tune-Yards, ex-Verve members and Avril Lavigne. Getintothis' Chris Burgess sifts through the wreckage.

Statement Haircut: Parachute Test – Single of the Week
There's some very inventive electronic music coming out of Liverpool at the moment, and none more so than Statement Haircut, the brainchild of Michael Stevenson, Darren Reynolds and David Copley.
Parachute Test rattles along at a fair pace, with smart beats, cryptic lyrics and a filthy, filthy bassline. It's one of those rare songs that get more interesting the more you listen to them, bringing out different flavours and tastes each time. Like pasta in a jam sauce would be – an unusual combination of ingredients at first, but sweet and fulfilling at the same time.
The band have been getting airplay on 6Music recently too. Here's hoping an album is forthcoming!

tUnE-yArDs: Water Fountain
Video of the week by a long, long margin, Water Fountain also contains some of the best 'woo-ha's heard on record since Busta Rhymes. This is just an amazingly fun and bouncy tune from the New Englander.
Things to watch out for in the video:
A vampire sofa
A Hall and Oates tribute dance duo
The most psychedelic version of Doom ever played
The worst Dr Who audition ever

Devonté Hynes : Palo Alto
Dev Hynes has had a rather peculiar and varied past in the music business – a member of dance punk band Test Icicles, he later performed solo as both Lightspeed Champion and Blood Orange. Now using his real name, the Londoner has penned Palo Alto for the forthcoming film of the same name, starring James Franco and Emma Roberts.
No matter what name he records under, Hynes always seems to manage to write tight, melodic and modern sounding tunes. Palo Alto is more akin to his Blood Orange work than any of his other previous work, with truly laid back and soulful vocals and chilled guitar.

Black Submarine: First Heart
With ex-members of The Verve, Portishead and Coldplay, you could feasibly call Black Submarine a supergroup.
We've featured them before on these pages, and their blend of strings, soaring vocals and explosive choruses makes them a very uplifting and intriguing proposition.
They support Echo and the Bunnymen at their upcoming Philharmonic show on May 20, before returning in October to headline proper at the Kazimier on October 6.

Beyonce: Pretty Hurts
We'll admit to having a soft spot for Mrs Knowles-Carter, but this really isn't anything special – just standard moody-piano-to-big-wall-of-sound pop fare. It doesn't quite hit the heights of her previous big ballads.
The video shows her trying many different methods of losing weight and looking pretty, many of which she has previously admitted trying herself over the years.
Things to watch out for in the video:
A very old Harvey Keitel
An albino Gok Wan
Beyonce clearing out her old golf trophies
Several horrendous hairstyles

Blacksmif: My Own Blood
A rather minimal and delicate house track here, from South London producer Blacksmif. Written about his brother, this is a starkly confessional and emotions-laid-bare tune, lyrically.

Blaue Blume: In Disco Lights
Taken from their upcoming Beau and Lorette EP, In Disco Lights is a strangely compelling track. The Copenhagen four-piece are part 80s jangly indie, part Antony Hegarty and part Cocteau Twins.
The weirdest part of this video is the fact that they all look like a Danish black metal band making a comedy Christmas single promo.

Lust For Youth: Illume
Lust For Youth's vocalist, Hannes Norrvide, has expanded the group from a solo project to a full band over the past year, and they sound much better for it. Before, there was a distinctly downbeat and almost despondent atmosphere about their songs, whereas now they sound slightly more poppy and accessible.
Illume sounds like New Order covering a Pet Shop Boys song (or vice versa – I can't make my mind up).
The video however is breathtaking in its dullness. Sometimes an affectation of indifference crosses the line into being just plain boring.
Things to watch out for in the video:
A bored-looking man in a suit
A bored-looking man in a suit
A bored-looking man in a suit
A bored-looking man in a suit

The Skull Defekts: The Known Unknown
There aren't too many songs that reference 'psychic warfare', but this is certainly one of them. A moody, aggressive and claustrophobic, crunching track from the Swedish post-punks, The Known Unknown chugs along and gets stuck in your head through sheer forcefulness.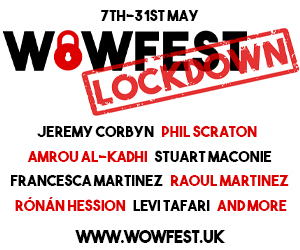 The Skull Defekts – The Known Unknown from Thrill Jockey Records on Vimeo.
Avril Lavigne: Hello Kitty
It's hard to know what the worst thing about this song is.
The terrible lyrics? The horrible vocals? The horrendous and frankly embarrassing 'dubstep breakdown' parts? The threat of Nickleback's singer somehow lurking in the shadows?
This song is appalling.
Things to watch out for in the video:
The exact moment that Avril Lavigne's career ended

Further reading on Getintothis:
Liverpool Sound City 2014: Top 10 Merseyside bands to watch
Liverpool Sound City 2014: Top 10 international bands to watch.
Liverpool Sound City 2014: Top 10 UK bands to watch.
Liverpool Sound City 2014: Getintothis' guide to the venues.
Liverpool Sound City 2013: Top 10 bands and review round up of the festival
Liverpool Sound City 2014: Getintothis presents Jon Hopkins and stellar Merseyside show at Nation.
Liverpool Sound City 2014: Fringe events and John Peel World Cup revealed.
Liverpool Sound City 2014 add The Kooks to festival bill.
Liverpool Sound City 2014: Jon Hopkins, Albert Hammond Jnr, Drenge and more for May festival.
Liverpool Sound City 2014 announce headliners Kodaline plus Gruff Rhys and Fuck Buttons for May festival
Liverpool Sound City 2014: John Cale and Thurston Moore head up Conference speakers
Liverpool Sound City 2014 reveal football, music and style themes
Comments
comments