Getintothis' Peter Guy on the top 10 records that shaped our year as our Top 100 Albums are revealed.
We got there. Another year, another album countdown complete. New discoveries, a handful of old favourites and many, many great listens. We'll be publishing the entire 100 shortly, but here's the final top 10 run down – head over to Getintothis' Facebook and Twitter pages now to let us know what you think of our picks and shout out loudly to let us know what we missed. In the meantime, here's ten of the very best from 2015.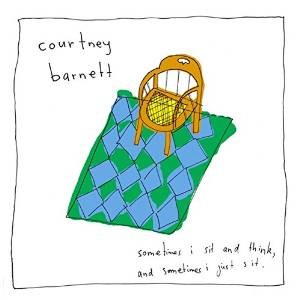 10. Courtney Barnett: Sometimes I Sit And Think, And Sometimes I Just Sit
For all her obvious anxieties, Courtney Barnett produced one of the funnest albums of 2015 – a record were lyrics effortlessly untangle around a waterfall of melodies, super-catchy riffs and some of the singles of the year.
Getintothis on Courtney Barnett
9. Gnoomes: Ngan!
The sixth and final Rocket Recordings release in our countdown is the cascading krautrock fever of Gnoomes – chiming almost-Byrds-like guitars trade with dreamy faraway vocals and wired rhythms. It pulls you in with it's warmth and grips you tight – compulsive listening.
Getintothis on Gnoomes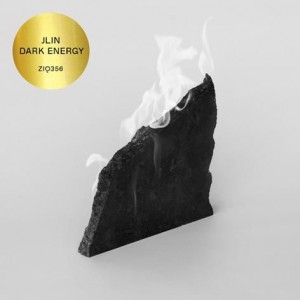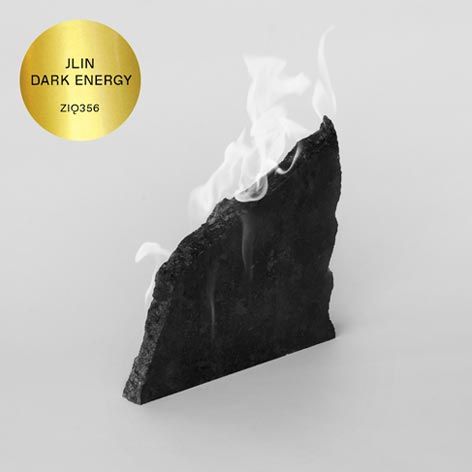 8. Jlin: Dark Energy
'You don't wanna hurt anyone,' comes the plea on Guantanamo. 'But, I do – and I'm sorry,' comes the reply.
A ferocious, sadomasochistic force is at work in Jlin's debut album for Planet Mu and it makes for compulsive if unsettling listening. It's been a trait for much of the best electronic records over the last 18 months with Jlin aka Jerilynn Patton's work sharing much in common with the likes of Pharmakon, Laurel Halo, Gazelle Twin and guest collaborator Holly Herndon. What makes her stand out is the severity of the attack; 39 minutes of samurai stabbing metallic malevolence with fancy footwork beats to boot. If this sounds intimidating, that's because it is. The contracting modulators on Ra are so skewed it feels like you're being consumed by a sink hole, Mansa Musa's African loops are preposterously tortuous while closer Abnormal Restriction begins by pummeling your face with the line, 'I AM NOT ONE OF YOUR FANS!' Yet for all this aural violence, Dark Energy is funky, super-sexual and tight as fuck – there's genuine beauty behind the brutalism. Peter Guy
Getintothis on Jlin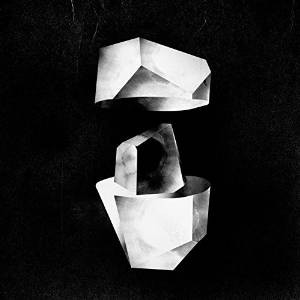 7. MY DISCO: Severe
Melbourne's MY DISCO formed in 2003 yet they were our great discovery of 2015 and Severe like so much of our favourite music this year contains a propulsive almost industrial kineticism which is as infectious as it is weighty. Another from the trusty stable of Temporary Residence, there's much beauty behind the cold exterior.
Getintothis on MY DISCO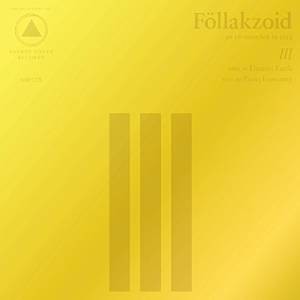 6. Föllakzoid: III
Föllakzoid are that rare breed who make everything they do seem effortless. Yet III is anything but – it's cataclysmically huge in scale, steely in it's power and musically so deft you could be forgiven for missing the intricacy that's hidden beyond the undulating cavernous rhythmic depths. An awesome live proposition, III is the band's finest offering yet and a record we've returned to one of the most in 2015.
Getintothis on Föllakzoid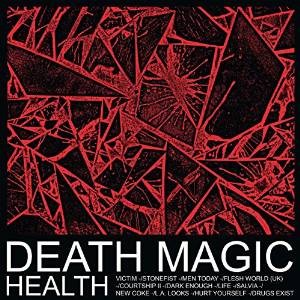 5. HEALTH: Death Magic
HEALTH don't do things by halves – and Death Magic is the sound of them ramping up the ante once again. Yet, what marks this album out as being a career high, is that they've channeled their furious extremities cleverly into something which works on an almost commercial tier – it's hugely accessible and in some places dare we suggest, pop. Nevertheless it's a relentless listen and when they really tear it up, like at their incendiary Liverpool Music Week show, there's few bands out there that do it with such clinical ferocity.
Getintothis on HEALTH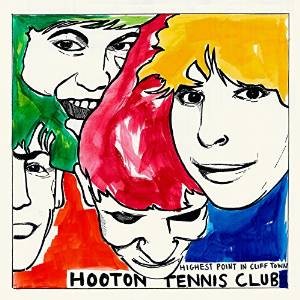 4. Hooton Tennis Club: Highest Point In Cliff Town
Merseyside music's 2015 fairytale success story was completed the moment Hooton Tennis Club inked their deal with Jeff Barrett's Heavenly Recordings – yet few could have seen how four Wirral lads' shiny-sloppy intentions could translate into one of UK music's finest debut albums in recent years. In under 40 minutes, Highest Point In Cliff Town represents 12 sure-fire near-instant winners which simply radiates with effervescent punch-the-air charm. Crammed with singles, it's almost impossible to highlight the peaks, yet in live set closer, Always Coming Back 2 You, they've penned the sound of this year's summer. Delicious.
Getintothis on Hooton Tennis Club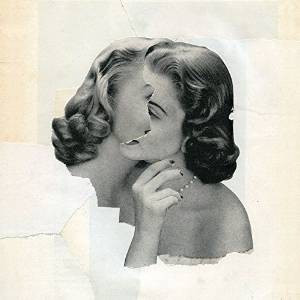 3. Julia Kent: Asperities
Asperities has barely been off our jukebox since it landed in early Autumn – a pensive, strident yet uplifting and quite remarkably beautiful marriage of cello, subtle atmospherics and sweeping orchestration which works as a complete package quite unlike anything else in 2015. A masterstroke.
Getintothis on Julia Kent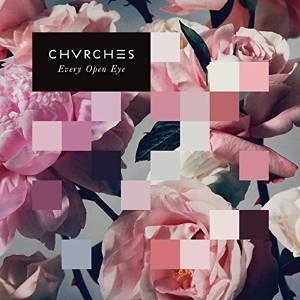 2. Chvrches: Every Open Eye
If there's a band that have released a better pop album in 2015 we didn't hear it. For the second consecutive album, Glasgow trio Chvrches delivered a taut, thrilling blockbuster which simply refuses to relent from the off. Once again Lauren Mayberry's belting vocals provides the lyrical angst layering the stadium-sized synth hooks. If they build on Every Open Eye  they could just claim Robyn's crown as having the perfect hat-trick of pop gems.
Getintothis on Chvrches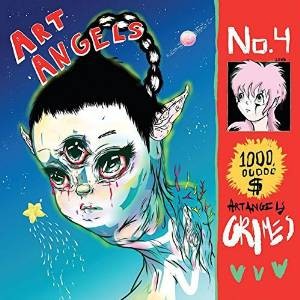 1. Grimes: Art Angels
Each day this week we've waxed lyrical in our 'Best Of' introductory paragraphs about the profound strength of the albums released during 2015, however, it wasn't until late in the year when a clear contender for our number one spot reared it's head. That became quite obvious with the release of Grimes aka Claire Boucher's Art Angels.
In truth, we weren't sure what to expect of Art Angels such was our initial disappointment with the pre-album demo REALiTi – a track which seemed half-baked and more aligned to disposable Stateside EDM while simultaneously failing to translate into anything approaching the high points of her 2012 album, Visions. Thankfully, any worries were immediately cast aside with the hyper-kinetic opening flourishes of California – a track positively more radiant than anything Visions proffered – and marked her continued identity as a fully-fledged contender for the best pop artist on the planet.
Over the course of 14 tracks, Art Angels is relentless in it's pursuit of massive pounding dancefloor fillers – and key to it all is Boucher's production flair. Right up there with Kanye's My Beautiful Dark Twisted Fantasy, Art Angels is an exercise in monolithic pop jams. It's a staggeringly huge listen.
From the Janelle Monae-assisted brutal club banger Venus Fly to the Nile Rodgers does Uptown Funk joy of Artangels through to the Kylie goes K-Pop workout of Pin there's seemingly no bases Grimes can't own. Almost every track on Art Angels could be considered a single – and those that have been released thus far are some of the year's finest. By a country mile. Flesh Without Blood careers around at 200mph as Boucher's vocal courses atop first-rate cyber-electronica and crunchingly choppy guitars while Kill V. Maim is indicative of the album's entire identity – sword-slashing ninja-pop with gigantic killer choruses. Elsewhere, there's a swaggering skip to the record, most notably on the likes of ebullient Easily, the mariachi-infused Belly Of The Beat and the soaring closer Butterfly.
In an era were the likes of Lady Gaga, Taylor Swift, Beyonce and Rihanna have all dominated with colossal international pop crossover albums it's Grimes, and only Grimes, who manages to produce self-styled ambition, image and tunes on every level – she's in a class of her own.
Getintothis on Grimes
[paypal-donation]
Previous Getintothis End of Year Album Polls
Getintothis' Top 100 Albums of 2014
Getintothis' Top 100 Albums of 2013
Getintothis' Top 100 Albums of 2012
Getintothis' Top 100 Albums of 2011
Getintothis Top 100 Albums of 2010
Getintothis Top 100 Albums of 2009
Getintothis Top 100 Albums of 2008
Getintothis Top 50 Albums of 2007
Comments
comments