In the second edition of our new Album Club, Getintothis' Paul Higham and Peter Guy head off on a global trip to round up some of the best new album releases this month.
If the bumper second edition of our new monthly album club proves one thing it is that 2016 has got off to a flyer, with a diverse range of exciting new releases having hit the shelves – or at least their digital equivalent.
In the search for the best new albums Peter Guy has headed to Norway to seek out an experimental progressive masterpiece-in-the-making that threatens the tranquility of the Fjords and leaves him proclaiming album of the year. Already.
Elsewhere Paul Higham digs out his passport for a trip to Germany for kraut-inspired magic from a relocated Englishman as well as a startlingly good album that celebrates love, life and friendship against the backdrop of a remarkable story.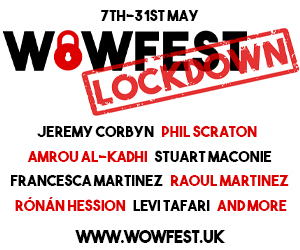 Turning our attention Stateside, we take a listen to three contrasting takes on the legacy and heritage of California embracing fuzz-pop, cinematic desert influenced dream-pop and quirky psych-pop. In the middle of our current cold snap, we're clearly missing the warm sunshine that resonates through all of these works. On the eastern seaboard we discover an indie band swapping guitar for synth in search of a new and different sound.
Demonstrating just what a diverse month it has been, swampy metal-influenced post-hardcore sits happily alongside an album constructed entirely from the sounds of a washing machine.
Our list is completed with a collaborative album featuring the lesser-known brothers from one of the world's biggest bands and a trip down-under to celebrate the enduring appeal of rock n roll.
What were we listening to in January? Read our Album Club #1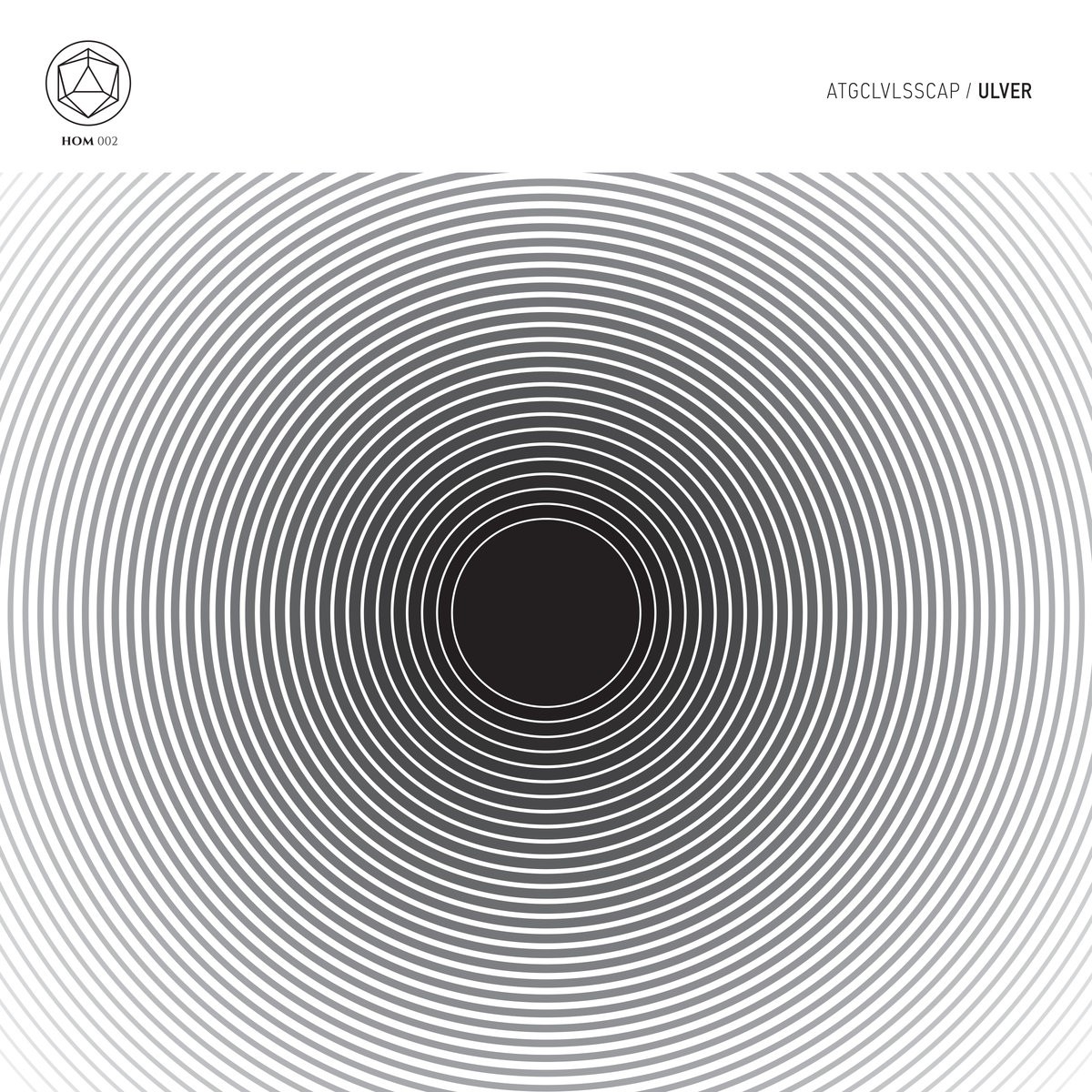 Ulver: ATGCLVLSSCAP
Growing up in a leafy middle-class suburb was just swell but pretty dull when it came to adventures. One escape was hanging out with the neighbourhood drug dealer who, despite his dubious profession, was an absolute pleasure to knock about with given his Class A vinyl collection. I consider those years of passively inhaling copious amounts of skunk and watching various miscreants come and go while he reloaded his record player with King Crimson's Red, Santana's Caravanserai or Ash Ra Tempel's Schwingungen as pretty much the finest schooling I ever received. Although the festive evening I walloped an entire double chocolate cake loaded with the aforementioned herb and spent 45 minutes white-ing out while dancing with the Christmas tree is perhaps one to forget.
Either way, those records helped fine tune my ears and it's a shame others miss out on such an education as those days allowed for easier entry points to music's rich tapestry. The essence of which is imbued into records such as Ulver's ATGCLVLSSCAP – a whopping 80 minute leviathan of grooves, ambience and rhythmic thunder largely improvised during an 11-date European tour and later sculpted into the finished piece by Daniel O'Sullivan.
There's barely a coherent strand running through the Norwegian collective's twelfth studio album which they poignantly describe as "a hallucinatory travelogue". Yet, the collated whole is nothing short of astonishing as you're immersed into an abyss-like chasm of progressive instrumentalism and, crucially, an array of actual songs which tie the whole demented saga together.
All bases are covered; Om Hanumate Namah fuses voodoo blues, spectral echo-laden whispers and kraut textures, Glammer Hammer twins anvil-heavy guitar crashes amid electrical dissonance, Nowhere (Sweet Sixteen) is glorious Euro stadium rock while Desert Dawn is an operatic symphony of Goblin-inspired synths.
The musical scope is quite remarkable and the album reaches its zenith during the near 10-minute Cromagnosis which charts metallic tribal grooves which build to an undulating tremor only for a demonic latin percussive rumble to interrupt proceedings and stampede into a tidal wave of barbaric riffs. It's monumentally huge.
In a so-daft-it's-fantastic moment, penultimate track, Ecclesiastes (A Vernal Catnap) adds '80s ballad complete with spoken word, gothic pianos and chest-beating vocal to the mix which would be all too much were it not so fucking brilliant.
If all that sounds preposterously over the top – just wait til you hear it. Too early for album of the year? Nah. Peter Guy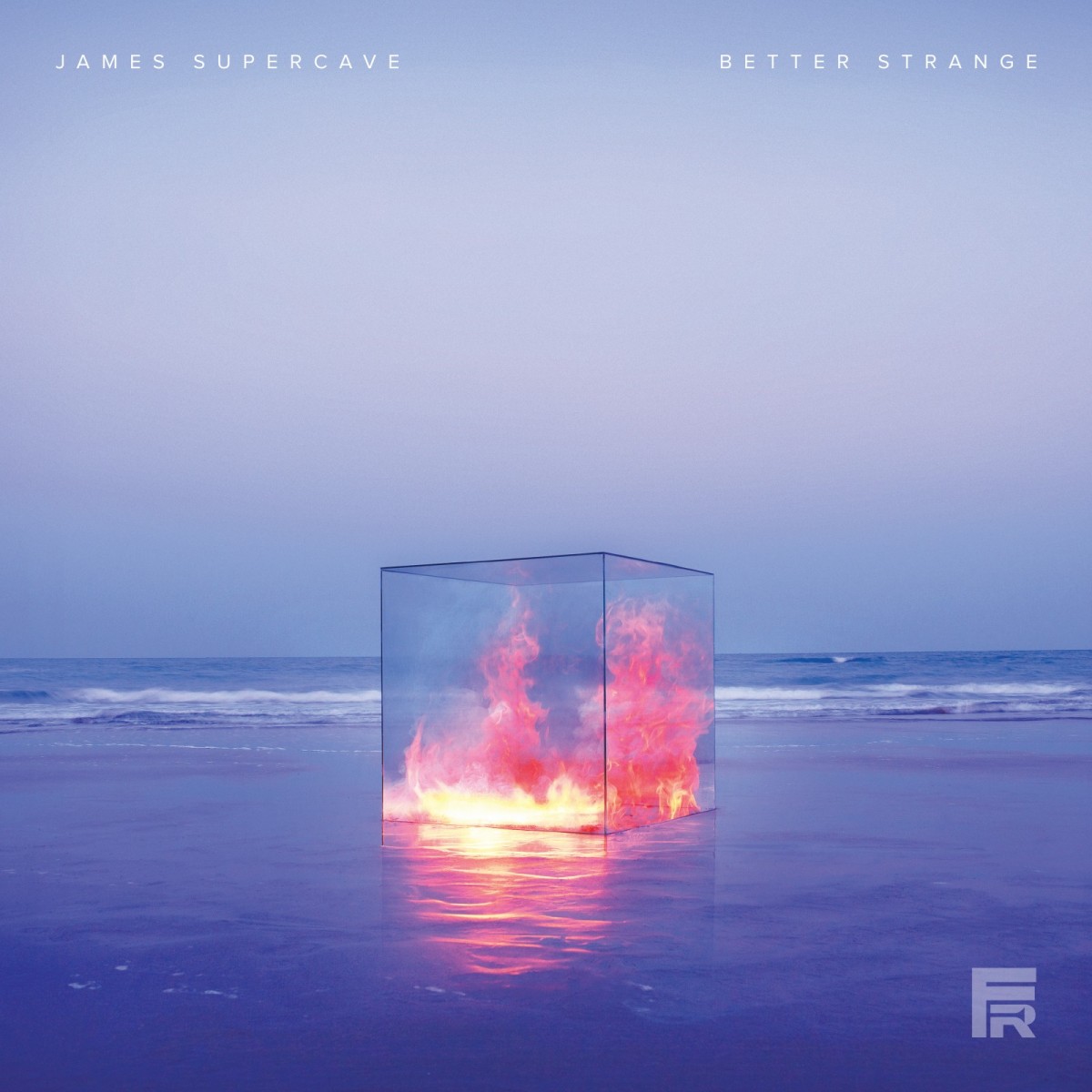 James Supercave: Better Strange
James Supercave hail from Los Angeles and have produced a psych-pop album entirely befitting the heritage of its West Coast location. This is a collection of maddeningly catchy summery pop music that nonetheless conceals a darker more mysterious heart. It's true that there is a lot going on here as guitars, synth and infectious beats marry in an irrepressible mix of textures and sounds.
It is to their undeniable credit they achieve this without ever descending into a chaotic mess. There's feeling too, and hidden depths. Amid the bright disposition is something unnerving and unsettling as a sense of claustrophobic paranoia tugs at you.
Yet despite all of this it remains a pop record and one that is brimming with ideas, energy and exuberance. Paul Higham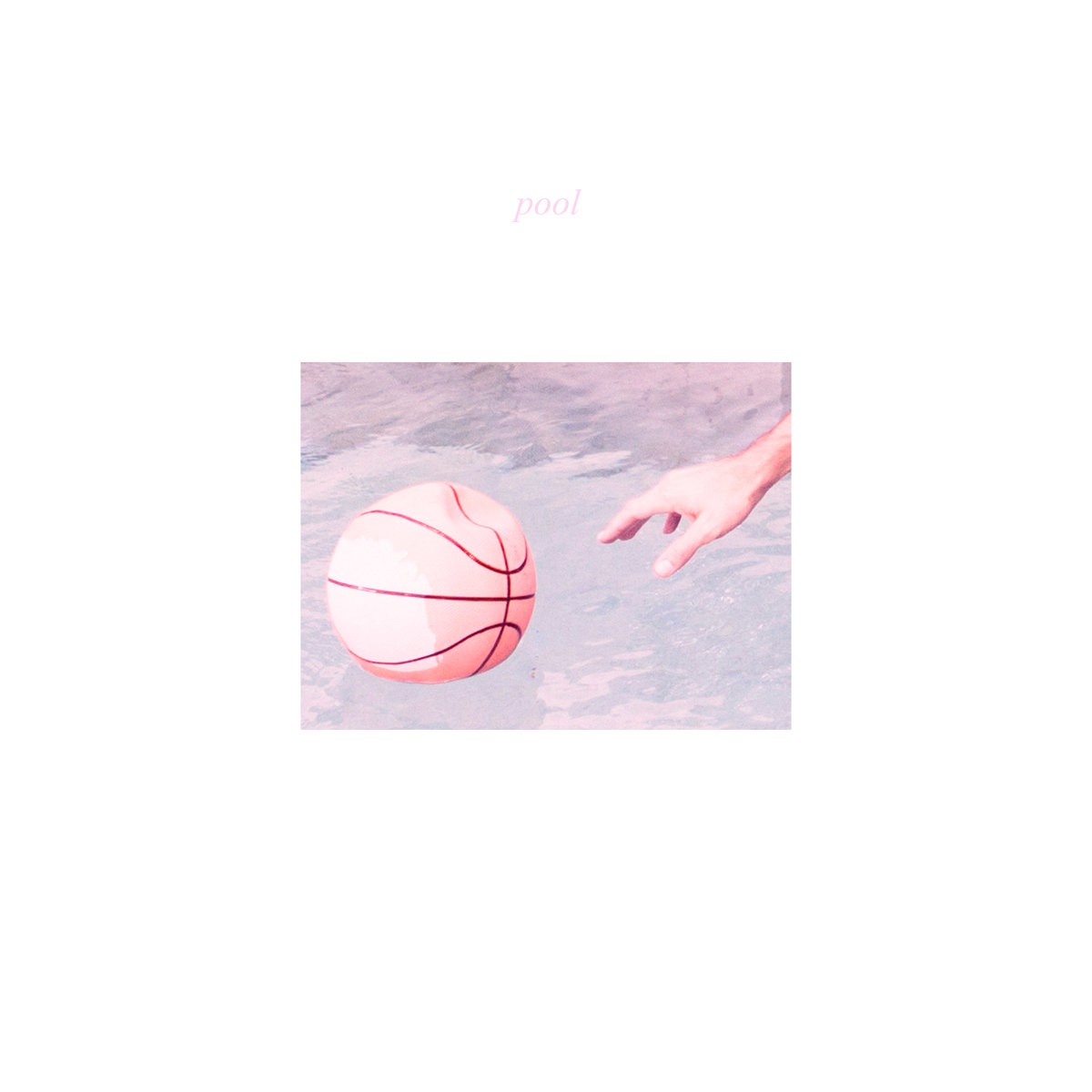 Porches: Pool
This is Porches first release for Domino and marks something of a shift in direction. Embracing an altogether more electronic sound, the indie-folk tendencies of the New York band's earlier works have been replaced by a shimmering pop album. The guitars are out and the synths and electronic beats are in.
Yet this remains incontrovertibly the work of an indie band. Present are the time honoured preoccupations: a sense of isolation, loneliness and an aloof melancholia pervade this work, contrasting with the at times sprightly instrumentation.
Indeed where this album succeeds is in the contrast between the intensely personal and often to-the-point lyrics with the funky synth and house-influenced beats. If not quite the record that will revitalise the indie-disco, it manages to avoid falling between the chasm of its twin influences and, much like a modern-day Morrissey, might just tempt the shy and retiring to shake their hips to the beat. PH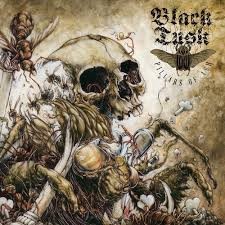 Black Tusk: Pillars of Ash
This is one of those records that you just know how it will sound from the cover alone. And boy, it does not disappoint. Pillars of Ash by Black Tusk is a heavy record, combining a post-hardcore sensibility with an undeniably urgent swamp-metal vibe.
The band hail from Savannah in Georgia and there is a real Southern feel going on. You can almost taste the suffocating humidity as the band reboot the southern rock genre while throwing a huge dose of hardcore punk and metal into the mix. Fast-paced, full of energy and with the distortion pedal turned up to 11 this is an angry, aggressive record.
The band's bassist Jonathan Athon died in a motorcycle accident in 2014 during the making of the album but after having finished much of his recording. You can sense his remaining bandmates have channelled their grief into the LP, its power stemming from a pummelling sense of rage and unbridled fury. PH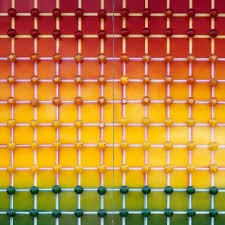 Nonkeen: The Gamble
If only all album releases had a story as interesting as this one. Nonkeen is the band renowned German composer, producer and pianist Nils Frahm formed with childhood friends Frederic Gmeiner and Sebastian Singwald across the divide of the Berlin Wall. Singwald had met Frahm and Gmeiner during a visit to West Germany as part of a school sports exchange and a friendship was struck.
Once the Wall came down the trio began to make music together until disaster hit while performing at a local fairground. The chained seats of a nearby carousel broke lose resulting in two people crashing into the stage breaking limbs and destroying instruments. The trio left the stage and went their separate ways into adulthood seemingly never to make music together again.
At a mid-twenties reunion the friends cautiously agreed to make music again and this album was born. Recorded casually over a number of years with newly produced material weaving in and around samples from long forgotten tapes made in childhood.
The result is a sparse yet deeply atmospheric album that combines delightful ambience and delicate timbres of decaying tape with understatedly propulsive beats. The overall character of the album is as an enveloping whole, with individual instruments never quite taking over.
For while keys, synths and guitar lines blend in and out of each other, the overriding impression is of a gentle mellowness. The sort of easy understanding you only get with old friends, those with whom you have the space and time to be yourself. That is the case here. Nothing tries too hard, songs aren't searching restlessly for an ending and there is a naturalness to the compositions as everything is afforded room to breathe.
Don't confuse mellow for comfortable however. It is an uncertain and thought provoking album providing insight into time, perception and friendship. A quite remarkable recording. PH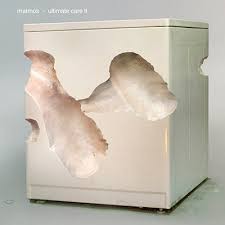 Matmos: Ultimate Care II
Another album, another interesting story. Electronic experimentalists Matmos have produced an album comprised solely of sounds generated from a domestic washing machine. It sounds so utterly bonkers that it shouldn't work. By rights this should be filed on the attention-seeking, trying too hard shelf (alongside the new Animal Collective album?) yet somehow Matmos have managed to turn the humble washing machine into an album that is never anything short of compelling.
As one might expect water features heavily throughout an album that mirrors a (fairly short at 38 minutes) washing cycle. It opens with a twist of the dial and then the water rushes in, remaining a constant recognisable sound. For beyond that much of the sounds are heavily processed through the duo's electronic equipment as polyrhythmic beating on the outside of the machine competes with moments of ambience and staccato glitches and whirrs that recall the primitive games machine sounds of a bygone era.
The skill on show here is to deconstruct the familiar and the mundane, representing it as something entirely different and totally reimagined. The whole construct feels highly symbolic and presents and arrestingly hypnotic listen throughout. PH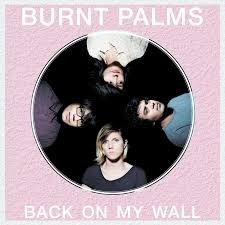 Burnt Palms: Back On My Wall
Burnt Palms offer something a little more straightforward yet nonetheless equally compelling. Hailing from Northern California, Burnt Palms have evoked a perfect slice of C86-influenced fuzzy pop music that adds a golden warmth to a very Scottish-inspired indie authenticity.
There's much to admire here. From the DIY ethic, to the decidedly lo-fi production values and the often blunt half-sung lyrics, there's an attitude that seems to marry the indie aesthetic with a summery west-coast vibe. Much like The Jesus and Mary Chain, when you scratch away at the fuzz and the reverb there are pure, sugar-coated and blissful melodies at the core of Back on My Wall that recall 60s Californian surf-pop.
With each song clocking in at around the two minute mark, there is a charming naiveté in this album that works as a loving study, yet not by any stretch a copy, of a much loved musical legacy. PH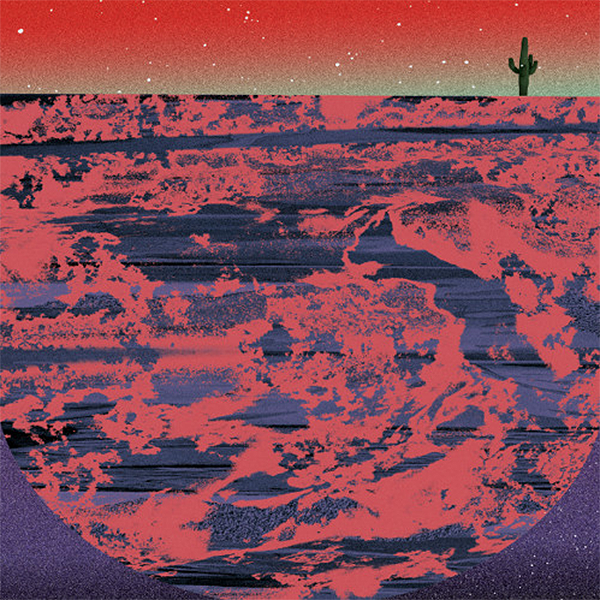 Golden Daze: Golden Daze
Another Californian band that has caught our eyes and ears comes in the shape of Golden Daze, a duo who excel in making rich and dreamlike psychedelic soundscapes. Being from California it is difficult to avoid references to surf music, particularly when their music has its roots in the 1960s.
Yet this has the feel of a record that looks inwards to the desert as much as it does outwards to sea. The cooling breezes are replaced by the glare of the sun; the endless expanses of sand finding their mirror in the drawn out swirls of gorgeously cinematic sonic vistas.
It is a record that feels well paced and gently varied with its poppier and more forthright offerings, such as the Beach Boys-esque Sleeping' in the Sun, finding a home between the minimal and more monochrome offerings.
While the album has obvious reference points, it wears them all lightly. For all that it could sound like a rehash of late 80s dream-pop or shoegaze, it stays just the right side of the line between healthy respect and unhealthy imitation.
For an album that makes little effort to disguise its influences, it is to its credit that it succeeds in creating something that feels fresh and sounds so well crafted and perfectly poised. Golden Daze might well be the soundtrack to your summer. PH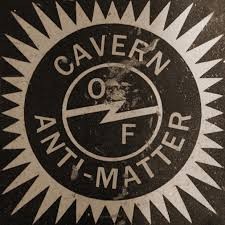 Cavern of Anti-Matter: Void Beats/Invocation Trex
Duophonic
Although 2013 saw a number of limited vinyl releases from ex-Stereolab-bers Tim Gane and Joe Dilworth's new band Cavern of Anti-Matter (the line up completed by synth player Holger Zapf), Void Beats/Invocation Trex represents their debut album. From the opening chimes of Tardis Cymbals the listener is clearly in for a feast of krautrock-inspired noise, as the twelve minute track slowly builds and bursts into the kind of propulsive and expansive sounds that make this type of music so exhilarating.
Mainly instrumental, the album features vocals on two tracks. On Liquid Gate Deerhunter's Bradford Cox, provides the LP's sole conventional rock moments and it has to be said, its one incongruous misstep. Planetary Folklore, on the other hand, enters more unsettling territory thanks to the claustrophobic delivery of Sonic Boom.
Clocking in at a total of 72 minutes this is an album which by turns excites, soothes and intrigues. A complex amalgam of drone and grooves, recalling not only krautrock but also techno and 1960s garage rock. Much like his best work with Stereolab, Gane remains adept at looking to the future by borrowing from the past all the while being firmly planted in the present. A terrific album. PH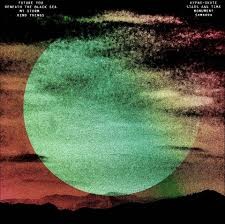 LNZNDRF: LNZNDRF
Too often side-projects underwhelm. Maybe they're weighed down by unrealistic expectation. Perhaps the magic cannot be recreated outside the familiar comforts of the participants' main projects. Whatever the reasons, nobody seems to have told LNZNDRF.
Comprised of brothers Scott and Bryan Devendorf, the rhythm section behind The National, as well as Beirut's Ben Lanz, this is an album that was produced inside of three days. It sounds like it too – in a good way that is. It carries the feel of a jamming session turned into songs, spontaneous and improvised without being self indulgent.
At the core is, of course, the rhythm section. Playing with a freedom and a looseness, far from the studied restraint of The National, this is impressive fare. The album is built around a motorik propulsion, yet this is coupled with a fluidity of playing that marks Bryan Devendorf as one of the most distinctive drummers.
There is a sense of new found freedom as the album explores sound, rhythm and texture in the way is perhaps not possible with The National. Sonic references are to The National – it is difficult to hear any Beirut influence here – yet without the imposing presence of Matt Berninger brooding atmospheres are created amid largely instrumental vistas.
In its repetitive dynamics it strongly recalls another side project, Last Ex albeit without some of the latter's more experimental tendencies while the brain-burrowing intensity mirrors the likes of Follakzoid. This is not perfect by any stretch. The vocals that feature on half of the tracks appear as an after thought and by interrupting the instrumental break the flow of the album unnecessarily.
Yet this should not overly detract from what is a rich yet nuanced release that celebrates textures, depth and dynamics through an insistent Krautrock lens. Now If only we knew how to pronounce it. PH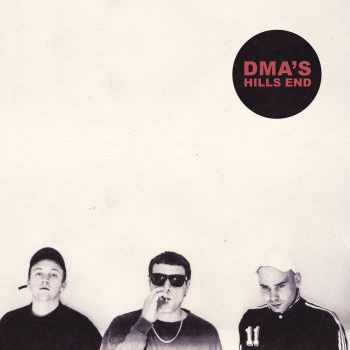 The DMA's: Hills End
Remember when old lazy music editors used to commission interns to draft up tiresome 'guitars are dead' features on an annual basis? They've stopped now for two reasons: 1) Guitars and guitar bands are ubiquitous and aren't going away. 2) All those editors have been sacked or died as their publications folded for ignoring how much kids love guitar bands.
Yep, as sure as you'll never quite fill the indie landfill up to the brim, you'll never quench the thirst for a great rock & roll band. And in a world where your Facebook feed is full of live beheadings, refugee crises and Boris Johnson there's rarely been a more appropriate time for a teenager to lust for some time in the sunshine.
Step forward Sydney trio The DMA's. A white-hot riot of steely melodies, sports casuals, bracing power chords and snarly vocals. If this sounds familiar, so it should, they're brazen Oasis fans – and firmly in the Liam camp. Which given the fact Noel Gallagher's already declared he's going to boo them from the side of the stage can only be a good thing, as every band he gets behind is about as appealing as a pint of warm diarrhea.
The irony is, like Sleaford Mods, this is a band Noel should be rooting for as The DMA's have got it in spades; opener Timeless is a cannonball run of Bring It On Down bluster, In The Moment channels lager and lines in the summer heat, Step Up The Morphine is a breathy Beatles beauty, Straight Dimensions could well have dropped off any Mick Head record while Melbourne is positively glistens with Definitely Maybe swagger.
If there's a BUT which prevents Hills End being a timeless classic in the making it's that there's no landmark moment, no Slide Away guitar intro, no Life's An Ocean bass run, no I Am The Resurrection group dynamic.
What there are, is two absolute diamond singles: The Switch a soaring, sky-chasing anthem in the vein of Live Forever and, best of all, Delete, a swelling semi-acoustic stadium behemoth which drips unbridled determination and belonging. It'll inspire kids across the land to posture in front of a mirror and believe in themselves – and that's no bad thing at all. PG
Comments
comments