In our fourth Album Club, Getintothis' Paul Higham, Peter Guy and Jake Marley share their thoughts on the best new album releases of the last month.
As another month of stellar new album releases continues to prove, reports of the death of the format in this digital age remain greatly exaggerated. Indeed, such is the quality on show it feels like the much beloved album is stronger than ever, cherished equally by artist and fan alike.
This month has seen outstanding offerings from a number of big hitters that we just couldn't ignore. We feature two bands who have recently excelled on the Liverpool stage – although one had cause to offer a timely reminder why Liverpool's gig-going audience can't  afford to be complacent, with the artist frustrated to the point of despair at playing to little more than an empty room.
Parquet Courts provide indication that their summer gig at the Invisible Wind Factory will not be one to miss with a strong return to form, the newbie from Liverpool live favourites King Gizzard and the Lizard Wizard had Peter Guy dancing in his y-fronts (perish the thought!), while Tim Hecker continues to push ambient drone into places new.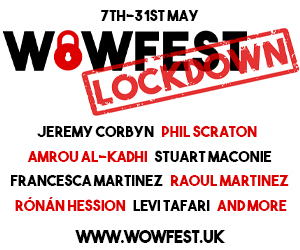 Elsewhere, PJ Harvey reveals more of her socially conscious side, Cate Le Bon embraces her customary surreal sense of whimsy and Woods nudge their sound in an ever so slightly different direction while remaining true to their own identity.
Liima, a collaboration between Tatu Rönkkö and Efterklang, remind of the gloom that exists amid the spring sunshine and last but most certainly not least, She Drew The Gun mark their Glastonbury Festival success with a debut album that offers a tantalisingly thrilling realisation of all their early-career promise.
Oh, and Beyoncé has a new album out too.
If you're more of a singles fan remember to look over our singles club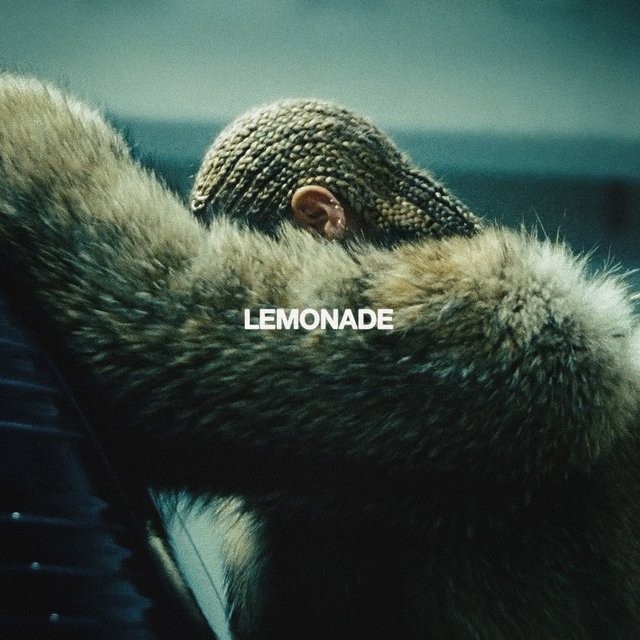 Beyoncé: Lemonade
Parkwood
Full disclosure: I have never been a Beyoncé fan. My knowledge of her prior work comes from her omnipresence in modern culture. Some undeniably golden singles, a majestic voice and cult leader level of cultural influence, but until now, no fully realized album-length statement. I didn't expect to be calling a new Beyoncé album one of the best of the year.
This is a record made by someone artistically liberated by their status, however the music here is not the sound of liberation, least not until its finale. Instead it loosely tracks the Kübler-Ross 5 stages of grief. Beyoncé is singing the blues here, fueled mostly by marital strife.
The opening line reads "You can taste the dishonesty/It's all over your breath". The minimal drum machine, subtle strings and vocal arrangements lay an atmosphere that's both soothing and uneasy. Hell hath no fury like the Jack White featuring Don't Hurt Yourself. Instrumentally, this blindsided me. It comes on like a lazer-focused hybrid of Massive Attack's creeping swagger and Led Zeppelin's bombast, her delivery recalling Janis Joplin's primal scream.
Throughout the record there are multiple moments where her voice is remarkably raw, especially for a major label artist. In ballad Sandcastles her voice cracks in visceral fashion. In 6 Inch, a song underpinned by a wonderfully employed Isaac Hayes sample warped into something far darker, her repetition of the words "Come Back" at the end sounds wounding, and all the more so being placed in an empowerment anthem. Freedom, with a fantastic Kendrick Lamar feature that spins vivid imagery of police racial profiling, is gigantic. Militaristic drums and organ back a performance more defiant than anything she's done before.
The album is by no means perfect. Daddy Lessons verges near pastiche of both jazz and country. There are touches that don't quite sit right: the klaxons in Hold Up, the hook in Sorry, that Formation feels tacked on after the final sounding All Night, but this is an album of remarkable scope, ambitious production and phenomenal passion. May it depose all that is beige in pop. Michael Edward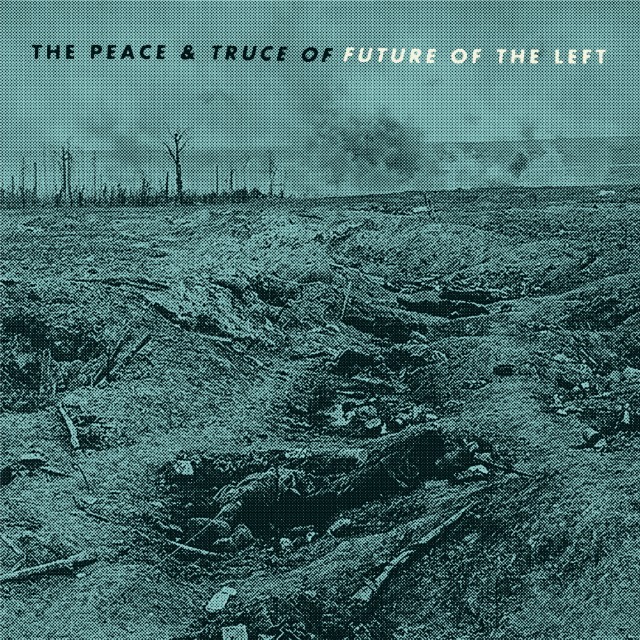 Future of the Left: The Peace and Truce of the Future of the Left
Describing Future of the Left as the Welsh Shellac might seem like reckless hyperbole, yet on the back of their latest album you can't help but feel that there is some substance to such a claim. The Peace and Truce of the Future of the Left sees further progression of Future of the Left's sound down lean and angular routes – and boy does it suit them.
At the core of the now threesome's new LP is a relentlessly minimal and repetitive tautness that holds everything together with barely resolved tension. While its twin musical hearts are the wiry guitar lines and pugnacious bass lines that holds everything together, as with any Future of the Left recording, it is Falco's lyrics and vocal deliveries that provide the most ear-catchingly memorable moments.
While undoubtedly borrowing from the post-hardcore tradition, Falco succeeds in forging his own style, exemplified by stridently angry lyrics and their waspishly growled delivery. However he doesn't take himself too seriously. His lyrical messages are laced in dry, acerbically wry humour that is compounded by a strong sense of cryptic abstraction and are rooted in the everyday.
@svchild ha. We keep trying Liverpool and there's always a reason why it's a low turnout. Time to cut and run/trot. Life happens.

— future of the left (@shit_rock) April 20, 2016
The band recently played Liverpool in a poorly attended and criminally undersold gig; it seems a cruel shame that a city famed for celebrating the underdog, the outsider and whose political ire is laced with humour just can't take to Future of the Left. There feels a bitter irony in the fact that it is now unlikely likely we'll be seeing them grace a venue near us anytime soon – after all remember how excited we all got when we thought the real Shellac might be playing… Paul Higham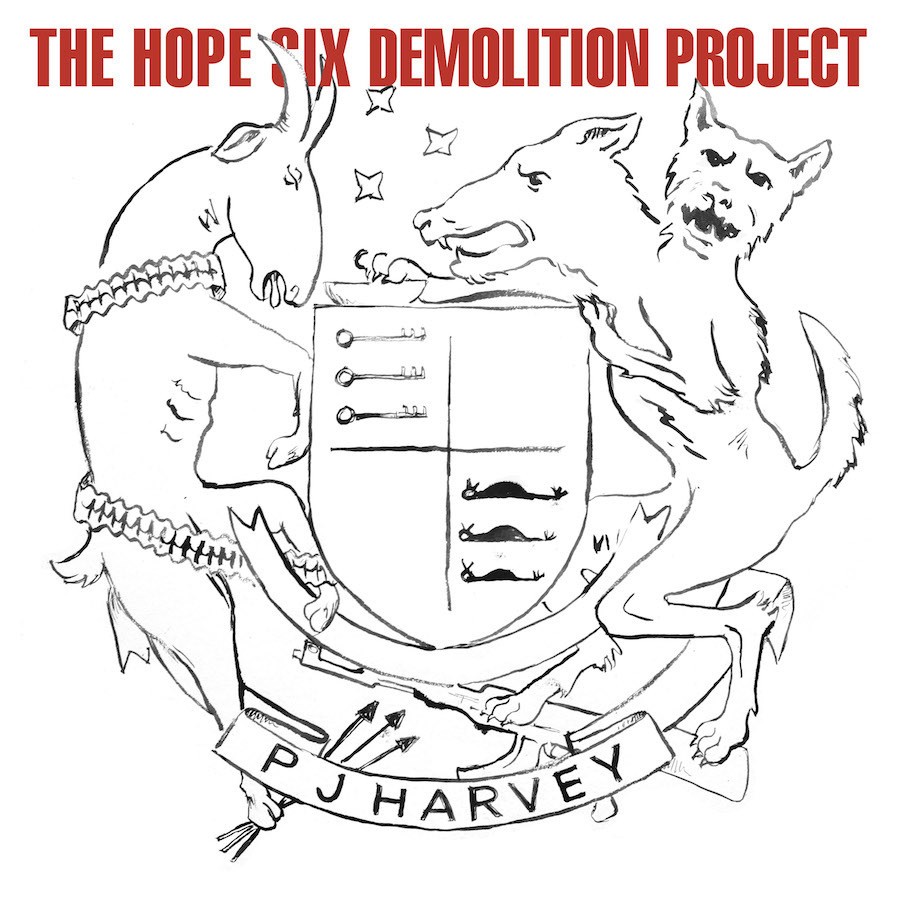 PJ Harvey: The Hope Six Demolition Project
PJ Harvey, political activist? Returning with her first record for five years, Harvey is certainly politically charged on The Hope Six Demolition Project, the follow-up to 2011's Mercury Prize-winning Let England Shake. One thing you aim for as an artist, especially after a five year break, is to make an impact, get people talking. PJ Harvey's ninth studio album has certainly achieved that. Effectively a series of powerful character sketches – refugee camps, homeless, begging children – that are presumably from Harvey's own personal experience travelling the world yet are presented to the listener as mere subjects in their own right.
Musically album nine hits all the right notes, as Harvey records often do. The Hope Six Demolition Project sees her reunite with producers Flood and John Parish, who both worked alongside her on Mercury Prize-winning predecessor Let England Shake. Instrumentally it has gritted teeth and plenty of kick. The Ministry Of Defence ensures that this record doesn't lack theatrical guitar-heavy orchestral oomph. Gothic guitar swells, horns and strings echo Harvey's negativity throughout every crunch. It's so powerfully distinctive you can't help but wonder why it didn't open the record and smack you right between the eyes.
On the album's actual opener The Community Of Hope, Harvey lays it on the line and dives straight in head first. "The school just looks like a shit-hole, does that look like a nice place?" Setting the tone, Harvey later goes on to protest several times "they're gonna put a Walmart here" on a powerful and scathing musical attack, but one that looks like a pillow fight during round twelve of a Heavyweight boxing clash when followed up by The Ministry Of Defence.
Throughout A Line In The Sand and A Chain Of Keys the album's gloomy feel continues, Harvey again foreseeing a bleak forecast ahead. "Enough is Enough, A Line In The Sand" she cries, revealing the gloom that resides in the album's core. The Wheel, the album's lead single brings a visceral and lyrically haunting feel to proceedings as she sings of children fading away, "Hey little children, don't disappear" as Mick Harvey (no relation) bleakly adds "I heard it was 28,000" an indefinite lyrical number that ties to several statistics to which Harvey could be alluding. 28,000 minors killed by firearms in USA between 2002 and 2012, 28,000 NATO troops anticipated to be deployed to Kosovo.
A powerfully emotive journey both musically and lyrically, The Hope Six Demolition Project, although certainly not for everyone, should be embraced as a naturally strong showing from an artist still well and truly at the peak of her powers. Jake Marley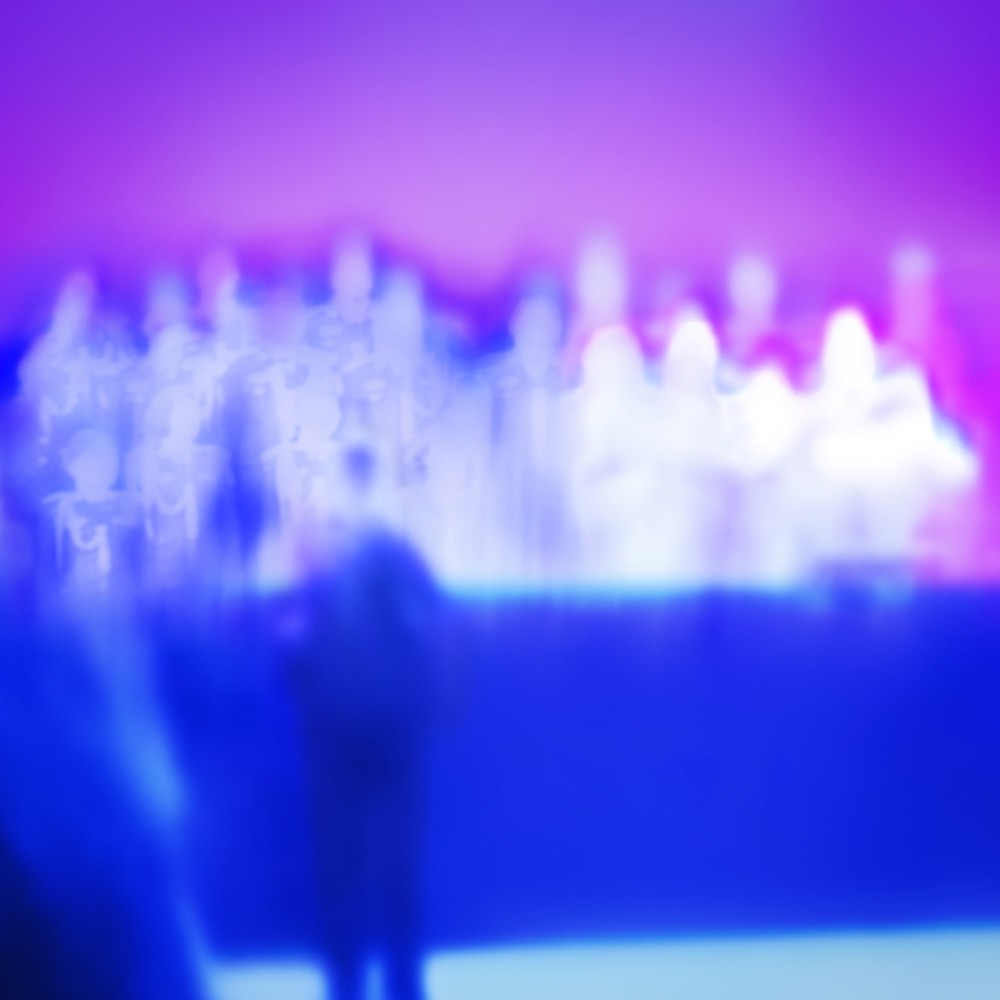 Tim Hecker: Love Streams
Genius is a much overused term in music, bandied about with abandon often to describe those of undoubted but all too unproven talent. Yet if one modern artist more than befits the term it is surely Montreal's finest exponent of delicately immersive ambient drone.
Love Streams is Hecker's first since finding a new home on 4AD and the relocation ushers a subtle change of focus, albeit within some familiar sonic constructs. Continuing his fascination with religious observance and, in particular, the sonic effect of recording in the very buildings designed for reverential worship, the album has a strong liturgical theme. This is most apparent on Violet Monumental I and Violet Monumental II which juxtapose vocal arrangements from the Icelandic Choir Ensemble with droning organ, what sounds like processed deep woodwind and bright synth arpeggios.
The vocal arrangements are a notable highlight. With the choir having been given latin lyrics the readings are cut, chopped and rearranged in a way that is haunting and disorienting without being overbearing. The effect on Castrati Stack is startling in its beauty as Hecker experiments in subtle contrasts.
Produced by Ben Frost this is a world away from the dense and apocalyptic sounds of some and his and Hecker's earlier works. Indeed, it celebrates light as much as dark, alluding perhaps to the perpetual daylight of the Nordic land in which it was recorded and the unsettling effect that can have. Crafted with all the careful consideration of a classical composition, Love Streams takes medieval religious mantras and rearranges and subverts while retaining a sure handed understanding of texture and contrast. A modern masterpiece. PH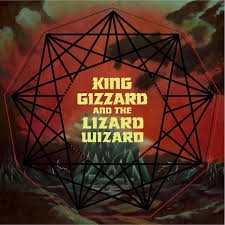 King Gizzard & The Lizard Wizard: Nonagon Infinity
As a child I loved playing cowboys and indians. And despite the rather elaborate wooden fort, which clipped together with old-fashioned carpentry you rarely see exhibited on the shelves of Toys R Us, the native warriors never lost in my fantasy world.
I mean how could anyone with feathered spear, warpaint and a name like Geronimo lose? After all if you're going out hunting buffalo for your breakfast, there's no way some goon in a daft hat and chaps is going to stand a chance.
Nonagon Infinity is essentially 43 minutes of Sioux warrior tribesmen raining deliciously and rather bloodthirstily down your lug holes with seismic thunder. Ferocious tomahawk guitar chops trade with leathery relentless padded drums echoing across scorched plains as howling Apache war-cries reverberate among the chaotic storm. Factor in King Gizzard sound like they've been dropping copious amounts of speed and you'll soon realise this is one hell of a rush.
I was going to pick up the rather half-arsed native American Indian metaphor but to be honest I've been having so much fun listening to this album for the last three weeks I'm not even gonna bother. Turn it up, dance in your pants and revel in this glorious bundle of utter lunacy. Peter Guy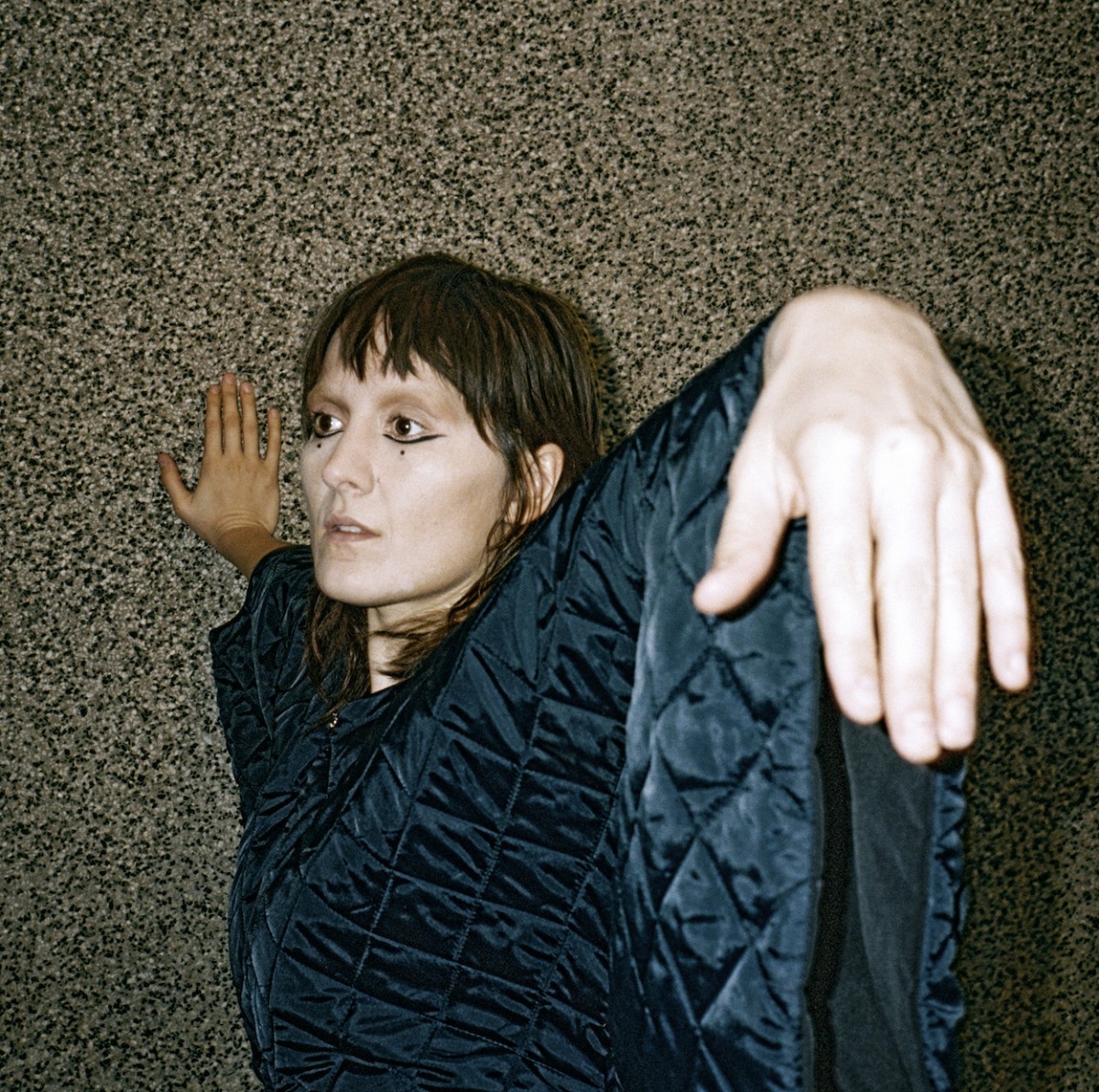 Cate Le Bon: Crab Day
In a world where turmoil and tumult never seem far from the surface, more artists in the mould of Cate Le Bon are required. Her new album Crab Day finds the Welsh singer embrace a deliciously whimsical surrealism which, when coupled with its sprightly and quirkily off-kilter melodies, makes for a compelling listen.
Although having been made with long time collaborators H Hawkline and Sweet Baboo, the album borrows much of its sense of being from last year's collaboration with White Fence's Tim Presley. However where Drinks' Hermits on Holiday strayed towards the self-indulgent, forever testing the patience of the listener, Crab Day retains a sense of structure and songcraft that Drinks more wilfully cast aside.
It inherits the relaxed vibe and its sense of playful unpredictability yet things are pulled back and restrained when they need to be. Musically the album is built on a jittery sonic palette, embracing a range of contrasting tones that somehow convey both a sense of the wistful and the urgent, seeming simultaneously spikily energetic yet also warm and comforting.
What brings it all together and makes it work is Le Bon's voice. Retaining its utterly distinctive and lilting shimmer, it soars from piercing falsetto to deep alto sounds that mimic the music. Yet it's the delivery that sets this apart from her earlier work; a sense of detached aloofness and other worldliness pervade the whole album lending it an uneasily eerie charm that contrasts with the playful accompaniment of the music and shifts the focus to the often surreal lyrics.
We're not saying this is necessarily a better album than Mug Museum, which with its many peaks comes close to perfection. Yet this signals Le Bon's clear attempt to not stand still and to set down on record her own worldly perspective through an art-pop filter. What results is a triumph. PH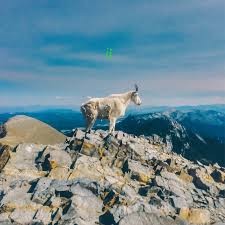 Liima: ii
'Post-millennial' – a phrase which in cultural terms resonates like some digital pestilence. Anxiety, bank crashes, moral panics, technological warfare, Thom Yorke – we're all in the suffocating grip of some inexplicable dystopian crisis and all we can do is keep legging it round that hamster wheel called Life.
Liima feel our pain exuding chronic unease and fidgety emotive angst channeling it through their profoundly affecting groove-orientated cyborg rock. The band, which unites Finnish percussionist Tatu Rönkkö and Danish outfit Efterklang, come off like Talk Talk jamming with Yeasayer; it's an intense, seductive ride with enough understated euphoria amid the gloom.
Tracks Trains in the Dark and 513 are foreboding grinders while Amerika wouldn't sound out of place on Achtung Baby such is it's epic electronic balladry. In short, 4AD have unearthed another gem which will keep you buzzing. Like a fridge. PG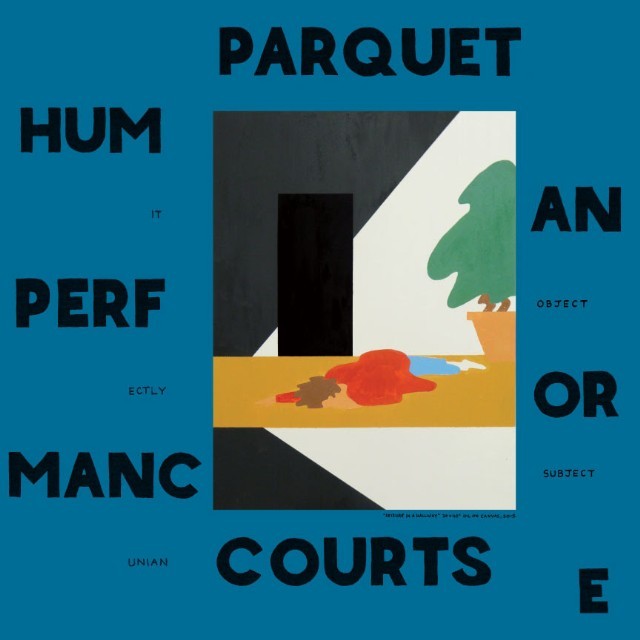 Parquet Courts: Human Performance
It is easy to recall that moment when Light Up Gold, albeit reissued, emerged fully formed in the depths of a dark January 2013. It revealed its charms unashamedly. There was little bashful and coy about the coiled spring that was many's first introduction to Parquet Courts as the album channelled the pugnacious spirit of The Fall, Pavement's slacker motif and Fugazi's pent up energy.
Live, Parquet Courts proved equally thrilling; seeing them play to a relatively sparse crowd at London's Sebright Arms was a euphoric experience. At the time it felt like quite the moment; a band capable of stepping into the shoes of their lauded influencers and defining a sound that would capture the imagination of a generation.
Yet there were nagging doubts. They felt a bit too well realised, a bit too much like the great white hope of an ailing record industry, loaded with merchandise and jumping on the Converse-sponsored bandwagon. In the cold light of a hungover morning, everything seemed a little too well studied, studied to the point of contrivance.
If second album proper, Sunbathing Animal underwhelmed, seeming to affirm our worst suspicions, it is an undoubted relief to report that Human Performance finds them returning triumphantly. It reminds us why we fell in love them in the first place and reassures that our first impressions are, more often than not, bang on the money.
Throughout the band lock into a taut Velvets-inspired rhythm while revealing a greater maturity and craft. New sounds abound coupled with more confessional lyrical articulacy. Where Light Up Gold had its heart in Brooklyn, Human Performance suggests a creeping influence of their native Texas, particularly on the twang of One Man No City which presents a nostalgia-free look back to the bleakness of the band's hometown which gives way to a prolonged country-tinged and bongo accompanied western jam that strongly recalls Silver Jews. The punk-DIY spirit remains however, exemplified by the unbridled exuberance of Two Dead Cops. PH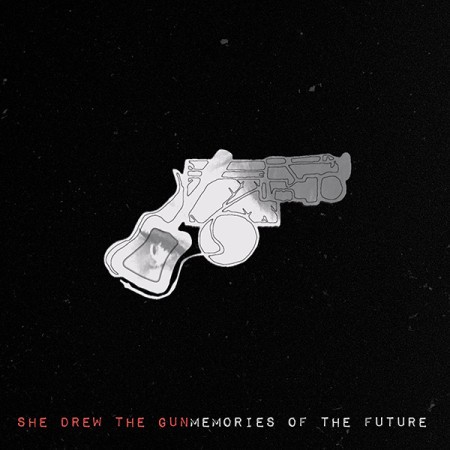 She Drew The Gun: Memories Of The Future
The last 6 months or so have been a whirlwind for Louisa Roach fronted quartet She Drew The Gun, performing for BBC Introducing at Maida Vale sessions, signing to Mersey kingpins Skeleton Key Records and staggeringly bagging the Glastonbury Emerging Talent Prize and a slot on the John Peel Stage this summer.
All of the above made debut LP Memories Of The Future one of the most anticipated releases of the year from many corners. Arriving highly endorsed by The Coral's James Skelly and made Album of The Day by BBC 6 Music upon release, this record had big expectations to live up to before the packaging was even removed.
Big expectations that are conquered almost immediately with some of the most honest, raw songwriting this country has seen in quite some time. The current political climate in the UK is one of unrest, as Westminster ducks and dives from one crisis to another of cuts, cuts and more cuts. It's against this backdrop that Louisa Roach sets Memories Of The Future and she didn't have to look far to inspire lyrical gem Poem.
Taking aim almost immediately "Protect the banks, bring out the tanks if they disagree / While we're at it let's invest some more in military / All our friends have shares so why shouldn't we" Roach empowers. Rhymed and timed to almost John Cooper Clarke level precision, there our thousands of heads nodding away right across the country, be sure of that.
That's how the inner workings here, well…work. Each melody memorable, from the sumptuously upbeat Chains to the mellow acoustics of Pebbles. Each lyric, from personal tribulations to cultured socio-political views, sung with the same passion and intensity. You hear every word and Roach's motives are never left unknown.
Another high comes in the form of outright banger Pit Pony, a unique change of pace for the record. Again featuring Roach's assured, poetically fluent vocal, this time against rhythmic palette oozing drone-like synth loops, and more pop-edged dynamics. If You Could See, first released over a year ago, is still a fuzzy highlight too.
All in all, this is a record that has an effect on its listener from start to finish, that in a sense is the greatest compliment it could receive at its infancy, couple that with Memories Of The Future boasting some of the finest lyrical work of recent time and it's not much of a surprise to see this record, Louisa Roach and She Drew The Gun heading to whole new heights this year. JM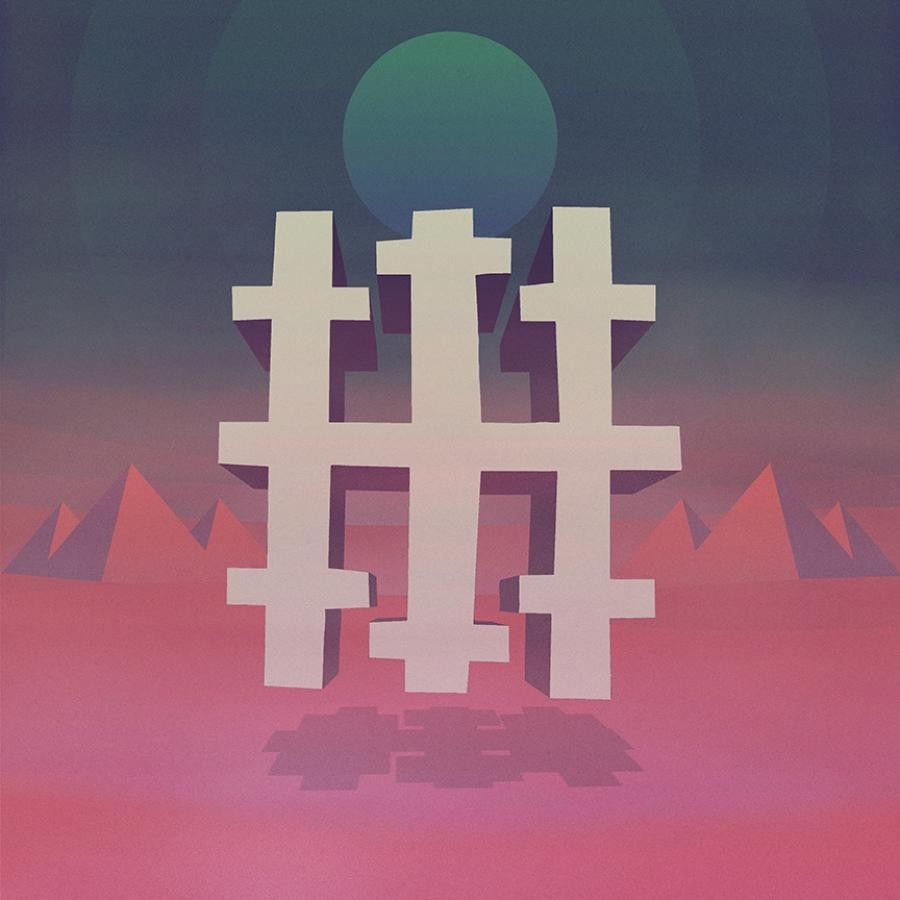 Three Trapped Tigers: Silent Earthling
Let's get the plaudits out the way at the beginning before this becomes less of a review than an embarrassment of praise. This is an astonishing record.
Mesmerising from beginning to end it exudes an intricate and technical complexity that it wears with an assured lightness of touch. Despite the immense musicianship on display this isn't a showy record, it dextrously avoids any hubristic pitfalls ensuring the focus remains on the songs allowing its prodigious creators to bask unassumingly in the shadows.
Ostensibly a noise rock outfit, Three Trapped Tigers sound lives up to its name. Much like a prowling caged beast there is a built-up tension around mightily ferocious drumming, double-jointed riffing and brightly enveloping synth and keyboards. Immediately and relentlessly gripping the opening side is awe-inspiring as almighty riffs twist and turn with glee through a myriad of time signatures. The title track sets things off perfectly as guitar and synth, at turns bright at others deep and resonant, interact with each other seamlessly.
Kraken raises the bar several notches. Deep and pounding with lots of delay, the twin assault of guitar and drums suggest the ferocity of a Lightning Bolt while the contrast of bright synth and keys keep everything in check, making for a harmonious contrast.
Often compared to Battles, Three Trapped Tigers adeptly transcend the noise-rock genre and demonstrate more strings to their bow than your average math-rock trio. Pushing back the boundaries with more delicate pieces as the album progresses, the ferocity subsides and dense synth-led electronica takes over.
Engrams is a perfect example of their art. Dextrous synths twist and turn with direction-altering adroitness as sonic layers are added, climaxing in an almost intoxicating ambience. It's a tour de force. We could go on. Rainbow Road is a swirling whirlwind of noise that suggests a gargantuan confrontation between chaos and order yet, somehow, Three Trapped Tigers remain perfectly in control.
As anyone who saw them play earlier this month at Buyers Club can attest, Three Trapped Tigers make big prowling noise and nimble electronica coalesce in absolute majesty. Undeniably talented, they might just be one of the best bands out there right now. PH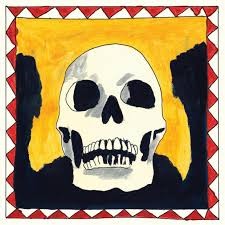 Woods: City Sun Eater in the River of Light
It has to be said that Woods are a very different beast as a live act. Hazy memories persist of a deeply lysergic set at Austin Psych Fest a few years back, while a later show at London's Hoxton Bar and Kitchen was built around a series of soaring psychedelic wig-outs that pushed the music in directions barely hinted at on record.
This is not to denigrate their recorded material. Indeed the band over the course of the last eight albums have built up an enviable body of work that many would surely covet and, in any event, a more reliable measure of a band's prowess is how they perform on stage. Yet recent albums have hinted at a band happy to reside within their collective comfort zone, content to churn out with metronomic regularity above average psych-folk albums.
Where once Woods were distinguished by a down-home, back-porch country tinge their more recent albums have slowly developed into an ever more polished indie-psych band indelibly associated with the fertile Brooklyn scene. It is therefore a reassurance to note that the new City Sun Eater in the River of Light finds the band in reinvigorated form.
The new album, while never intended to be a radical reinvention, does find the group veer towards more experimental territory, embracing reggae and dub sounds and integrating them seamlessly with their core 60s-influenced sound. Jeremy Earl's distinctive voice remains the band's most potent weapon in their well-stocked  armoury. Its delicate falsetto forms and shapes their identity, allowing them to fuse new styles in a languidly loose-limbed manner while remaining unmistakably Woods. PH
Comments
comments