With plenty of us soldiering on through thick and thin, Getintothis Craig MacDonald raises a glass to his fellow gig goers.
Although the summer is well and truly be over and with it the flames of the Olympics extinguished for another four years, perhaps its a good time to remember the athletic ability of the avid gig goer.
For who else do you know that can stand on their tip toes, for sometimes nearly three hours, whilst being hit from all angles by people and objects, yet still maintaining a smile and singing every line of a song at the top of your voice? Take a bow my friends. You deserve it.
So get ready to recharge those batteries and dodge those elbows, as we take a look at the week ahead.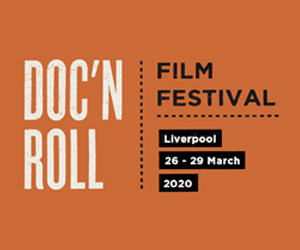 Goodnight, Sunrise: Maguire's Pizza Bar, October 10
Kicking the week off with an almighty bang are Canadian rockers Goodnight, Sunrise, who head to Maguire's this Monday armed with a new album and solid back up.
Joining the Toronto upstarts will be Chester's own rock crew Peaness, who will be joined by Liverpool's Echo Grass and The Fragile Things on what will be one loud night down Renshaw Street.
Lloyd Cole: Epstein Theatre, October 11
A master of making perfect pop is indeed a rare delight that you shouldn't let pass you by, so when Lloyd Cole heads to the Epstein Theatre this Tuesday, you know its worth the wait.
Chances are this will have been a sell out long before this guide even see's the light of day. So if you haven't got a ticket, you missed out.
Hypnotic Brass Ensemble: The Magnet, October 12
If you want to see one of the most progressive acts in modern day Jazz, you need look no further then the talents of Hypnotic Brass Ensemble, who head to The Magnet this Wednesday.
Fusing hip hop together with funkista and elements of prog, the eight piece have gained quite the following over the years, with Damon Albarn counted among their fans. Support on the night comes from Blowback Horns and Wild Rossa & The '88.
Jamie T : Liverpool Olympia, October 13
Having smashed Mountford Hall and The Kazimier, Jamie T will be more than capable of hitting Liverpool Olympia with all his swagger when he hits the venue this Thursday.
The Cockney troubadour will be looking to play tracks from his latest album Trick but expect plenty favourties too at this right old knees up.
The Sneaky Nixons: District, October 13
Angry, volatile, passionate, unrelenting are just some of the words people have used to describe arguably the most outspoken act in Liverpool today, The Sneaky Nixons.
Thankfully for them, they have the tunes to more then live up to the hype. With Wild Fruit Art Collective, Mad Alice and Cal Ruddy all joining them at District this Thursday, we suggest you go see what the fuss is about.
Ward Thomas: Arts Club, October 14
Swiftly becoming recognised as one of the most talented artists in British country music today, the duo of Ward Thomas make a welcomed appearance at the Arts Club this Friday.
The twin sisters are right at the forefront of a diverse revolution within the country scene and should be a real highlight for those in the know having just seen their recent album hit the top of the charts.
The Divine Comedy: St Georges Hall, October 14
No need to take the National Express this week, as Divine Comedy are dropping into the beautiful surroundings of St Georges Hall this Friday.
With the group continuing their resurgence following the release of their eleventh album earlier in the year, this is the perfect setting for Mr Hannon and his bandmates.
Demob Happy: The Buyers Club, October 14
In what is a busy week for music in Liverpool, grunge psych four piece Demob Happy hit The Buyers Club later this week.
The Newcastle come Brighton quartet will appeal to anyone who likes their tunes loud, fast and with some venom. Plus with Lilium and SPQR also on offer, you really have no excuse for not heading down.
Real Terms: Maguire's Pizza Bar, October 14
This Friday will see the first show from Real Terms, as the ex Vasco Da Gama members showcase their new project in Maguires.
Joining the group for a night of weird out grooves are Kent pop rockers Fish Tank and the heartfelt melodies of Ste Forshaw. A triple header of talent if ever we saw one.
LIMF Academy presents: The Jacaranda Club, October 14
A quintet of top talent heads to a reinvigorated Jacaranda this Friday, as the Slater Street venue welcomes LIMF Academy presents to its doors.
With Michael Seary, Native Kings, Eleanor Nelly, Luna and Katie Mac all on offer at the free event, there is a wealth of promise to see.
The Magnetic North: Central Library, October 16
Having almost single handily injected a new lease of life into Skelmersdale with their magnificent second album,The Magnetic North become the latest group to play the spectacular surroundings of Central Library this Sunday.
If you have listened to the groups latest release, you will know this is easily one of this months highlights.
If you've still got extra juice in the tank, there is all this to choose form in our GIT gigbites:
All Saints play O2 Academy on Tuesday October 11.
Sekuoia play Studio 2 on Wednesday October 12 with support from The Baltic States, Body and LUMEN.
Kurokuma play Drop The Dumbells on Wednesday October 12 with support from Under, Springbok and Leavers
The Hyena Kill play Arts Club on Thursday October 13 with support from Rival Bones, Shogun and Trauma System.
The Shimmer Band play Buyers Club on Thursday October 13 with support from Bribes and Red Rum Club.
Randomer plays 24 Street Kitchen on Thursday October 13 with support from ASOK.
The Travelling Band play The Magnet on Friday October 14 with support from A. Dyjecinski and Tom Blackwell.
Jordan Allen plays Buyers Club on Saturday October 15.
Field Studies play The Shipping Forecast on Saturday October 15.
Johnny Foreigner play Maguire's Pizza Bar on Sunday October 16 with support form Sunshine Frisbee Laserbeam, Forever in Debt and Salt the Snail.
Upcoming events to keep an eye on.
FVNERALS: Maguire's Pizza Bar, October 22
Elevant Music are making sure they go out with a bang before they have a reworking, with night of brooding musical delights will be on display at Maguire's later this month.
A secret headliner is yet to be revealed but already on offer are Glasgow's most atmospheric delight FVNERALS head to the enclosed sweat box. Haunting vocals and crushing doom laden melodies are their forte and with Blood Lips and Dystopian Future Movies also joining the bill, they mean to go out in style.
Comments
comments