As another week flies past, Getintothis' Max Richardson rounds up the top gigs and stories of the week.
Evening all! It's fallen to me again to sum up the week here on Getintothis, and it's been quite the week.
There's been some absolutely sensational new music released this week, but the real highlight for me has to have been the gigs on offer, with some absolutely stunning performances and stellar lineups.
A highlight of the week for this writer was seeing the sublime triple bill of Crack Cloud, NOV3L, and Yammerer over at The Shipping Forecast, making for a memorable evening of post punk bands in a top venue. A real treat of a gig that is not going to be forgotten any time soon.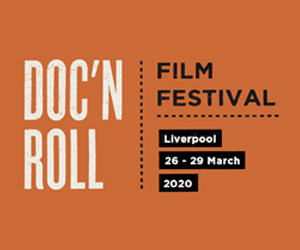 Also, this writer is getting to grips with the new Billie Eilish album, which is some seriously top quality pop. Definitely one of the most interesting albums released this year, it seems to have a bit of a marmite effect, dividing opinions of listeners who seem to love it or loathe it, with little middle ground.
As it was Mental Health Awareness Week 2019, Getintothis discussed why mental health is everyone's story, explained why we need to talk to and support each other and chatted with Boy Azooga's Davey Newington about how to maintain good mental health,
This week also saw Light Night return to the streets of Liverpool, which was a strange assortment of various cultural goings-on. This writer attended a talk about the curation of human remains over at Liverpool World Museum, which was certainly not the most conventional way to spend a Friday night.
Did you see any of the Light Night events? If so, please feel free to comment your thoughts on the events, we'd love to hear them!
Anyway, without further ado, here are the top gigs and stories of the week here at Getintothis:
Getintothis most read stories of the week:
Getintothis top five most-read gigs of the week:
{paypal:donation}
Comments
comments