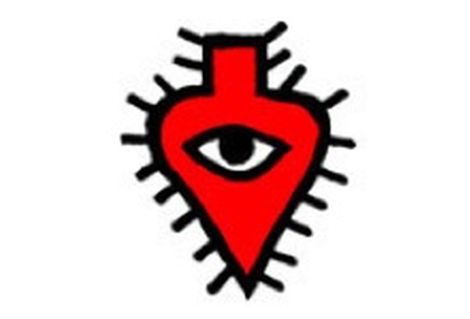 In the fourth part of our Labels of Love series, Getintothis' Josh Ray takes a look at the nonconformist ranks that make up the David Byrne-founded, Luaka Bop roster.

At first glance it looks as though there's nothing connecting the piecemeal concoction of forgotten dusty grooves, brilliantly bizarre world delicacies and eccentric fringe pop that makes up the Luaka Bop catalogue.
Amassed over the imprint's 25 year existence, this mismatching repertoire of eccentric brilliance seems to lack any sort of cohesion, yet there is something that unites the disparate bunch.
With a more considered look at each of the artists picked up by the New York based imprint over the years, it becomes apparent that none of them would really fit in anywhere else.
Take the label's latest reissue for example, an immensely feel good compilation of William Onyeabor's finest work that was far too abstract to make a mark when it was first heard back in the 1980s.
Operating out of a DIY studio he'd built in the Engu village he is now high chief of – with analogue gear he'd picked up during his time studying filmography in Soviet Moscow – the synth virtuoso's rudimentary yet revelatory eight-album repertoire completely transcended Nigeria's burgeoning Afrobeat scene, showing more similarity with the European new wave and Italo movements and the Stateside electro funk sound than it did with the likes of Fela Kuti or Tony Allen.

And that is exactly what Luaka Bop is about.
Providing a platform for music too different to be fully appreciated yet too brilliant to fall on deaf ears.
When David Byrne set up the label back in 1989 this may not have been his intention – it was originally conceived as a Warner sub-label to release the former Talking Heads frontman's Afro-Hispanic/Afro-Cuban influenced solo album Rei Momo – but over the years Luaka Bop has evolved into the independent imprint it is today, housing misfits who would otherwise have no home.
Working with Yale Evelev – the man who helped inform both his and Brian Eno's world music leanings during his time as buyer at NYC's Soho Music Gallery (the Tower Records of its day) – Byrne initially used the label to put out compilations of the records he'd attained in pursuit of new elements to add to his art punk outfit's ever changing sound.
The first LP specifically envisaged for the label was 1989's Brazil Classics 1: Beleza Tropical, an insightful introduction to the Tropićalia artistic movement featuring the likes of Caetano Veloso, Gilberto Gil and Gal Costa.

Most probably unknowingly, Byrne set the precedent for what was to come with this compilation.
At the heart of the Tropićalia movement, Oswald de Andrade's Manifesto Antropófago – which argues Brazil's history of 'cannibalising' other cultures is its greatest strength – shares much with the mantra adopted on the majority of Luaka's releases.
Take 1992 for instance, A.R. Kane's Americana "cannibalised" funk, disco and dub, leaving a warped jumble somewhat resembling shoegaze and Asia Classics 1: The South Indian Film Music Of Vijaya Anand, well that speaks for itself really.

The label has fed out a number of red herrings in regards to the source of its name, offering elaborate yet plausible suggestions that Luaka Bop could be the final position in Karma Sutra, a classic unrecorded Charlie Parker tune, a mood drug developed in the Philippines or even the scientific name for the "language" beetles use to communicate with one another.
In reality, the name arises from a Sri Lankan tea David Byrne has a penchant for.
The imprint's logo has a much more interesting origin, on the other hand.
The Masonic symbol dates back to the Egyptian Knights of the Templar and has more recently been linked to the Illuminati.
Given that the Knights were 'guardians of the secrets of harmony', there is an obvious connection to music, although their concept of harmony transcends our own – embracing the harmony of inner fluids and dynamic forces – which the Knights believed were ruled by the dead.
Balkan alchemist Vilaç Trimegistes, who was the first to uncover the secrets of the Knights, bequeathed his eyes to the heart, which acts not only as a vessel for blood but also for the dead.
Before the Internet really took off, vessels like Luaka Bop – alongside a select few radio broadcasts – were virtually the only way to ensure fantastic music that may otherwise have essentially died, stayed in the public consciousness.
Not only working to reinvigorate dusty grooves, the label has also helped propel emerging artists forward. Releasing the macabre Americana of Jim White's debut – The Mysterious Tale of How I Shouted Wrong-Eyed Jesus – in the late 1990s and more recently housing the funky lo-fi electro of production duo Javelin, among others.

Their most recent reissue series, World Psychedelic Classics sees the label hit a rich vein of form.
As well as the aforementioned William Onyeabor compilation, the series has unearthed past gems like Shuggie Otis' final master class Inspiration Information, which dexterously navigated its way through Philadelphian disco, Californian soul and deep funk à la JB but ended up being too incongruent for Otis' fans and essentially ended his career.

Tiåo Síndico aka Tim Maia has also been given a new lease of life through Luaka Bop via the compilation Nobody Can Live Forever: The Existential Soul of Tim Maia.
An illegal immigrant in the US, Síndico took the sound of Sly Stone and the Isley Brothers back with him when he returned to his native Rio and melded it with bossa nova and MPB rhythms to devastating effect.

Just before that in the series, Luaka delved into roots of afrobeat with Love's A Real Thing – The Funky Fuzzy Sounds Of West Africa.
However, looking beyond the blueprint set by Fela, the compilation instead shone a light on the religiously informed Afro-funk of Ofo & The Black Company, the tribal lounge of Manu Dibango and the samba flecked jazz of Sorry Bamba alongside other 'cannibalised' records.
Working with a range of highly revered designers including, Stefan Sagmeister, Scott Stowell, Stephen Doyle and Tibor Kalman – who had previously worked with Talking Heads – Byrne stresses that Luaka "don't do covers that look like folkloric records or like academic records of obscure material of interest only to musicologists and a few weird fringe types," but instead want to make 'a graphic statement that says 'this music is relevant to your life'."
And the music is still relevant today – not just to the anorak types obsessed with music's evolution – but also to anyone who can appreciate a good groove, regardless of its time and origin. Make time for Luaka Bop and its endless world of music misfits.

David Byrne's Radio Archive – website opens in new window
Luaka Bop on SoundCloud
Yale Evelev of Luaka Bop for Dust & Grooves.
Further recommended listening: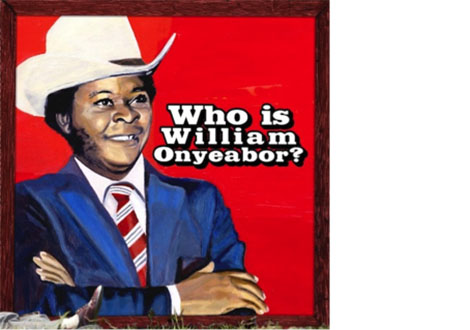 William Onyeabor: Who is William Onyeabor?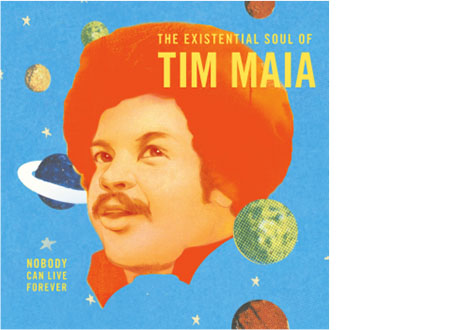 Tim Maia: Nobody Can Live Forever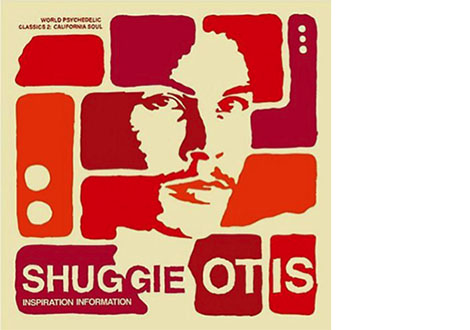 Shuggie Otis: Inspiration Information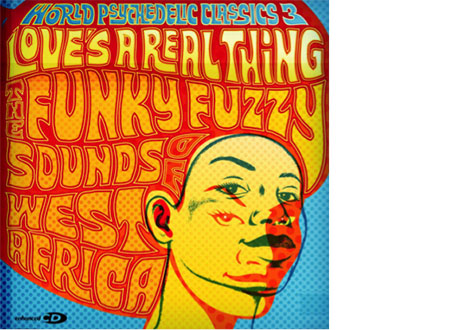 Various: Love's A Real Thing – The Funky Fuzzy Sounds Of West Africa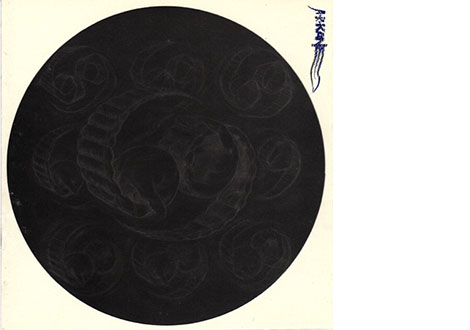 A.R. Kane: A Love From Outer Space
Further reading on Getintothis:
Bella Union: Eclecticism par excellence.
Jagjaguwar: Beards and brilliance.
Teepee Records.
Introducing Lapsley: The GIT Award 2014 One To Watch winner
The GIT Award 2014: the shortlisted nominees in detail
Linda Perhacs returns from wilderness for Liverpool show at Leaf.
Record Store Day 2014 in Liverpool – what's on.
GIT Award 2014: The Kazimier, Liverpool featuring Lapsley, Africa Oye, Bill Ryder-Jones, Mad Brains, Forest Swords & more.
Astral Coast reveals headliners Bill Ryder-Jones, Tea Street Band and By The Sea
Threshold Festival 2014: review and pictures part two
Ian Broudie and Royal Liverpool Philharmonic Orchestra: Liverpool Philharmonic Hall

Comments
comments