With festivals and gigs aplenty, Liverpool has something for everyone this week as Getintothis Craig MacDonald finds out.
If anyone needs a further example of why music is ingrained into the heart of Liverpool, then look no further then this weeks gig guide.
With not one, but two festivals on offer, in the form of X & Y Festival and Positive Vibrations hitting up The Palmhouse and Constellations this week, not to mention a wealth of acts spanning the whole spectrum of music.
Following this weeks news that GIT Award 2016 Inspiration Award recipient Kevin McManus has been appointed Producer of UNESCO City of Music, its safe to say that the city is enjoying a true sonic renaissance and based on this weeks guide, that looks set to continue.
Norma Jean: Arts Club, June 7
Getting this week off to a loud start are Grammy Award nominated metalcore outfit Norma Jean. Hailing from Douglasville, Georgia, the quintet are gearing up to release their seventh album later this year and may well surprise attendees to this night with some new tracks from it.
With support coming from fellow rockers Rosalene, Cale Lane and March Of Wolves, this should be a must for those who like their music with a set of horns.
The Chills: Music Room, June 7
Having released their first album of new material for over two decades last year with the critically acclaimed Silver Bullets, indie luminaries The Chills ride into town later this year when they play the Music Room this Tuesday.
Once a firm favourite of John Peel, the group have long been celebrated for over thirty years, with releases such as Submarine Bells and Soft Bomb ensuring the New Zealand groups status as cult heroes. With support coming from By The Sea, this is one to get boxed off sharpish we imagine.
Read our full preview here.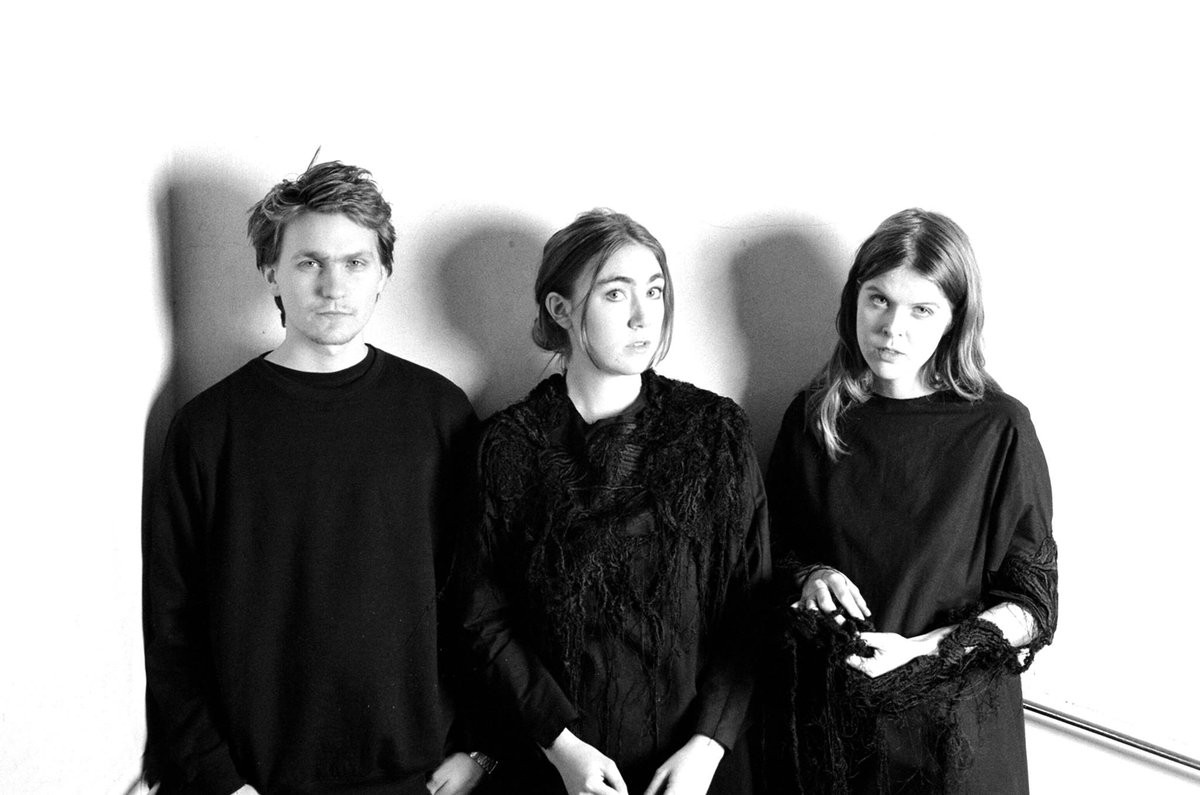 Samaris: Leaf, June 9
The latest in the seemingly never ending conveyor belt of musical wonder to come from Iceland, Samaris visit Liverpool during the week as they play Leaf on Thursday in support of new album Black Lights.
With their live performances proving equally as mesmerising as their atmospheric cuts, the trio are bound to be a magical experience on this night.
Read our full preview here. 
The Shrine: Drop The Dumbells, June 9
Making their first appearance in Liverpool, California psych rock colossus The Shrine roll into Drop The Dumbells this Thursday before starting the festival merry go round.
Described as playing loud, fast, heavy rock that evokes the spirit of the 70's, this is a real treat that should appeal to many. Support for this one comes from local upstarts Sheer Attack.
Robert Vincent: Studio 2, June 9
Recently picking up the Emerging Artist Award at the UK Americana Awards, Robert Vincent makes a celebrated homecoming when he plays Studio 2 on Thursday.
His songs are filled with an abundance of heartfelt emotion, that have seen the likes of Richard Hawley become fans of the singers powers. With his second record due for releases soon, this will be a chance to hear some of his latest tracks.
Bad Manners: O2 Academy, June 10
Lace up those boots and pull up those braces, as the larger than life character that is Buster Blood Vessel and his merry men hit the O2 Academy on Friday in celebration of 40 years of Bad Manners.
Formed in London in the 70's, the ska and two tone pioneers are still going strong after forty years in the game and this night has got the party vibes wrote all over it.
Tom Jones: Aintree Racecourse, June 10
Finally free from the clutches of glorified karaoke, Welsh legend Tom Jones makes an appearance for the neon army at Aintree Racecourse this Friday.
With his wild days firmly behind him, the knighted crooner will be playing all of his hits while also throwing in some from his latest acclaimed work.
Cleft: Maguires Pizza Bar, June 10
Mancunian turbo prog duo Cleft will be ready to hit the enclosed surroundings of Maguires this Friday, with the pair looking to bring their filthy instrumental tracks to town one last time, with this serving as a farewell concert for the group.
Armed with a guitar and drums, the two piece manage to create vast walls of noise that will please many who manage to witness their feats. Support comes in the form of Alpha Male Tea Party and Poly-Math.
Allusondrugs and Fizzy Blood: The Magnet, June 10
Yorkshire psych pop grunge comes in a double dose this Friday, with Allusondrugs and Fizzy Blood hitting up The Magnet as part of their joint UK headline tour.
Formed in Leeds and Castleford respectfully, the two groups have long been firm friends and are sure to take this with dual force.
John Cooper Clarke: Liverpool Guild Of Students, June 11
The Bard Of Salford heads up to the Guild Of Students this Saturday, when John Cooper Clarke comes to town in support of his recent Anthologia. 
The wordsmith first come to prominence in the 1970's and he is still just as relevant and vibrant in today's pop culture. One not to miss if you have any sense.
Beach Slang: Studio 2, June 11
Philadelphia punk rockers Beach Slang will be looking to set Parr Street bouncing this Saturday, when they pogo their way into the sanctum of Studio 2.
Having released their debut album The Things We Do To Find People Who Feel Like Us last year, the group will also playing cuts from their forthcoming second album too. Support comes in the form of Weaves and Muncie Girls.
Read our full preview here. 
The Bad Habits: Buyers Club, June 11
Swiftly gaining a reputation as one of the groups to keep an eye on right now in the city, The Bad Habits hit the Buyers Club this Saturday, with a bag of their alt indie tracks ready to show why they are causing such a fuss.
Already gaining plaudits with support slots for the likes of Clean Cut Kid, the four piece are gearing up for the release of their debut single and with LUMEN, Halem and Lilium also on display, we predict this is one to head down early for.
Upcoming events to keep and eye on.
Michael Malarkey: Studio 2, June 13
Taking time away from his role as Enzo from TV's The Vampire Diaries to record his second EP Knots, Michael Malarkey heads to Studio 2 later this month as part of his European tour in support of his latest release.
Filled with vivid emotive lyrics, Malarkey proves his dexterity with well crafted songs that touch upon Tom Waits and Nick Cave at times.
Comments
comments