With the world seemingly going sports crazy, Getintothis Craig MacDonald still finds plenty on offer in this week's gig guide.This summer has well and truly been one to remember if you're a sports fan. What with the European Championships, The Olympics and now the Premiership set to kick off again, it seems like it's been everywhere this year. Even the creative heads behind The Kazimier are getting in on the action.
You could be forgiven for thinking that with all this athleticism going on, there would be little time for gigs for us music lovers to go to. Well my friends, do not worry, for as this guide proves, we have that many events going on that we could rival Rio at this rate!
As you all know, gig going itself feels like an Olympic sport at times, but with our guide here to help you, your task should be made a little more easier.
Katchafire: Arts Club, August 17
Getting the week off to a flying start, will be the irresistible sounds of all Maori roots reggae grout Katchafire, who hit the Arts Club on Wednesday to kick off their small UK tour.
Hailing from Hamilton, New Zealand, the group are now sixteen years strong and bring an infusion of styles to their versatile take on reggae that has seen them become one of their countries most cherished acts today.
The Shipbuilers: The Buyers Club, August 18
Fresh from announcing the release of their debut single last week, one of Merseysides most promising talents heads to Hardman Street this Thursday, as The Shipbuilders play The Buyers Club this week.
Having seen the group play standout sets at Threshold and Smithdown Road Festival this year, the quartet are continuing to flourish. With Nick Ellis and Youth Hostel also on the bill, this has all the makings of a cracker.
Read our full preview here.
Sax Ruins: The Car Park Space, August 19
Not content with melting minds with the mind blowing noise of Ruins, Tatsuya Yoshida and Ono Ryoko will be brining their prog jazz monster Sax Ruins to The Car Park Space in a real rare treat for the ears.
Reconstructing the orchestration of Ruins, the duo offer an astounding technical display. Joining the pair on proceedings will be Barberos, aPAtT, Your Fave Muslim and Cartwheels On Glass. You won't find many better line ups then this.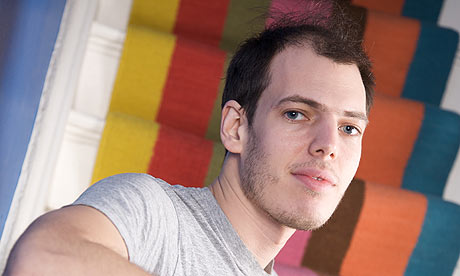 Jeffrey Lewis & Los Bolts: The Buyers Club, August 19
New Yorker Jeffrey Lewis heads up to The Buyers Club this Friday, as the anti-folk hero comes to town with Los Bolts in support of his latest release Manhattan.
Not content with being a fantastic writer, comic book creator and illustrator, Lewis's DIY approach to his work has seen him become a cult hero among those in the know. Support on the night comes from Big Safari and Bad Meds to make this one hell of a way to start your weekend.
Read our full preview here.
Julian Marley: District, August 20
Combining the organic roots of reggae together with samba tinged ska, Julian Marley will be getting the Baltic Triangle grinding to his groove this week when he takes to the stage at District on Saturday.
Son of the legend that is Bob Marley, Ju Ju brings smooth hip hop cuts while fusing with bubbling dancehall to create his unique vibes. With this being one of only a handful of dates on his UK tour, what better way to end your week in style.
Read our full preview here.
But the musical marathon doesn't stop there, with this week's GIT gigbites bringing plenty your way:
Damien McFly plays Leaf on Monday August 15
Tools of the Trade play Maguires on Wedneaday August 17 with support from Endless Swarm, Horsebastard, Brainshit and Project Mess
Cal Ruddy plays Studio 2 on Thursday August 18 with support from Meg Lacey, Ladies, Nine Blind Ravens, Anna Houghton and Andrew Shaw
Hue and Cry play The Epstein Theatre on Friday August 19
Elfin Bow plays the Write Blend on Friday August 19
Neil Campbell plays Domino Gallery on Friday August 19
Seawitches play The Buyers Club on Saturday August 20 with support from Bathymetry, Chupa Cabra, Echo Beach and The Floormen
Upcoming events to keep an eye on
 The Truth & Justice Concert: Royal Court, August 28
The tragic events of Hillsborough will be forever etched into the very fabric of our city. This month, The Truth & Justice Concert will bring a gathering of exceptional musical talents together to help raise funds for several charities in memory of the victims and survivors of the disaster.
Taking place at the ridiculously under used Royal Court, the line up will feature James Walsh, Ian McNabb, The Real People, Western Promise, Ian Prowse, Gary Clail Sound System, The Sums, Dave McCabe, Chris Kearney,  Mark Coyle, Joe Symes & The Loving Kind, Oranj Son, Jamie Deary, Beatnick Hurricane, Phaedra, Steve Thompson & The Incidents, Paul Replay Leay and Jamie Webster.
Comments
comments