At the climax of yet another week, Getintothis' Will Whitby brings you the roundup of the top stories and gigs.
Well, don't we all miss the festive break.
Back to work now, no rest for the wicked and we've got back up and running for another massive year at Getintothis HQ. 
What are you looking forward to most this year? 2020 is the anniversary of a host of massive albums as releases from Radiohead, George Harrison, The La's and beyond celebrate key birthdays. We've listed 20 important albums that celebrate big birthdays in 2020- have a look and don't forget your party bag.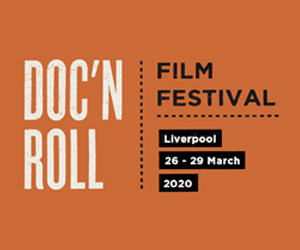 Independent Venue Week is not far away as the national movement has grown from strength to strength as it celebrates all that is great about smaller venues with some personality. We've got the lowdown on all the big events happening in Liverpool and beyond here.
If it is exciting music you're after then sink your teeth into the gallops of Manchester's Whyte Horses as their track with Gruff Rhys is our track of the week in Singles Club.
Why not discover something new in Unknown Pleasures with the upcoming stadium rock sounds of Wilmette from Chicago?

Liverpool Arts Diary January 2020: Weathering WIth You, Mahler at the Phil & family art
We have just announced our third birthday party for Deep Cuts.
Our third birthday festivities features a five-band bill – including a guitar orchestra, cinematic industrial techno and good ole' fashioned rock and roll.
Get your early bird tickets here: https://bit.ly/37v8iqH
As ever, we're always looking for new writers and photographers to join our team, do feel free to drop us a message if you fancy joining the team. Be sure to follow our Facebook, Twitter and Instagram feeds for all the latest in news, reviews, hot topics and competitions.
Let's get this ball rolling as we bring you the top stories of the week on Getintothis.
Getintothis' top five most-read stories of the week:
Getintothis' top five most-read gigs of the week:
Comments
comments