After another busy week of stories and news items, Getintothis' Max Richardson brings the roundup of the week here on the site.
Well then, as I prophesied last week, it looks like many of us are facing the sudden prospect of having an awful lot of time on our hands.
For lovers of music and film, with a little bit of optimism this can be taken as a blessing in disguise – a very rare chance to catch up on music, TV and films that might have passed us by.
Currently, this writer is nearing the end of the first season of Mad Men – which is shaping up to be worthy of its mighty reputation so far.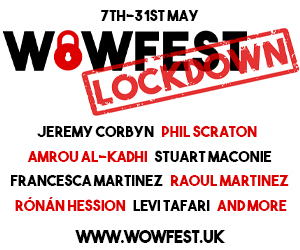 For those who haven't caught it, Mad Men is a dark period drama focusing on an ad agency in New York in the 1960s, dealing with social issues and featuring complex, flawed characters.
Spanning seven series, it's quite the commitment – so this is as good of an opportunity as any to give it a shot.
Japanese music buyer's guide – an introduction to sounds from the far east
Elsewhere this week, this writer has been deep into the repertoire of contemporary jazz – with artists such as Matthew Halsall, Neil Cowley Trio and KOKOROKO soundtracking this week.
The silky smooth sounds of records such as Cowley's Spacebound Apes has proven to be the perfect antithesis to the chaotic week we've just sat through.
For those who aren't into their jazz, but have always fancied giving it a try – those listed artists are an excellent gateway into the genre.
There's nothing too inaccessible in most of the works of those listed artists, and all of which sound pretty calming and cool – perhaps much needed in these strange times.
Have you been listening to, or watching anything interesting this week? Got any tips of how to stay busy when sat at home? We'd love to hear them – so feel free to let us know in the comments.
Anyway, let's get down to business – the Getintothis Top Five:
Getintothis' top five most-read stories of the week:
Getintothis' most-read coronavirus related stories of the week:
Supersonic Festival 2020 cancelled due to coronavirus pandemic – 'heartbroken' organisers issue statement
Paul Heaton and Jacqui Abbot announce NHS staff gig plus exclusive listen to new Alan Triggs track Fly Away
Liam Gallagher lines up MTV Unplugged album – watch his coronavirus inspired Oasis kitchen sink covers
Comments
comments