Country crossover artist and hitmaker Kenny Rogers passed away last week, on hearing the news Getintothis' Naomi Campbell penned this reflection on his work, but not before playing a few tunes.
As the news broke that 'sweet music man' Kenny Rogers passed away last weekend acoustic guitars were swiftly picked up all over the world, ringing out old classics in tribute to his narrative-driven legacies.
Rogers peacefully passed away at his home in Sandy Springs, Georgia due to natural causes last week.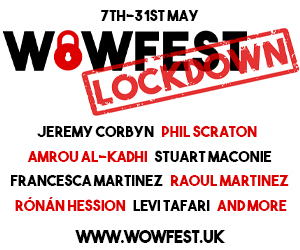 In the words of his long-term singing partner Dolly Parton he is "in a better place than we are today", one of many tributes paid towards the silver bearded star.
Rogers honed a unique singing voice, his husky tone celebrated further as he would famously share the stage with other artists including Don Henley,Sheena Easton and Dottie West.
With a career spanning over six decades, some might remember Rogers for the latter half with romantic ballads such as Islands In The Stream and We've Got Tonight, whilst others remember his earlier story unravelling classics that cemented his place as a Country superstar.
The Houston born singer first hit the charts with The First Edition and their psychedelic rock number, Just Dropped In (To See What Condition My Condition Was In) before Rogers took the reins with Ruby, Don't Take Your Love to Town.
The Johnny Cash inspired guitar chugging rhythm accompanying a slow-moving, grizzly vocal was the first introduction to the instantly recognisable Kenny Rogers sound.
After a transition period moving from L.A to Nashville, Rogers made a natural shift towards Country and Pop and began his solo career earning 20 number 1s in the US Country charts between 1977 and 1987.
Liverpool rescheduled gig guide: Caribou, Lee Scratch Perry, Porridge Radio and more
Lucille, the swaying Waltz based around a heartbroken farmer pointed Rogers' success in the right direction taking his self-titled album Kenny Rogers, to No.1 on the Billboard Country Album Chart.
The Gambler followed similar suit in 1978 winning Rogers a Grammy for best male country performance.
The advice sharing lyrics were written by Don Schlitz in 1976 and thereafter passed through the hands of many who couldn't quite give it the character it needed to top the charts, including fellow husky toned Country icon Johnny Cash.
It was Rogers who gave the song mainstream success with his key-changing, simple acoustic rendition released as the single track from his sixth studio album The Gambler.
The song went on to be Rogers signature hit, played frequently since in radios, bars and honky-tonks.
Moreover, the track became popular amongst cover artists due to the welcomed familiarity in its crowd-pleasing choruses. The success of both consecutive albums proved Rogers ability to swoon his audience in various styles through his charismatic personality, be it on stage with his trademark Cheshire cat grin or on record, the former quickly leading Rogers to the big screen.
As was the normality for Nashville stars in the 80's Kenny Rogers was soon a popular television household name appearing on TV specials and films including his own TV show, a Western titled The Gambler, in which the character of the song came to life.
In 1982 he appeared in the movie Six Pack playing a race car driver and also served as host and narrator for the A&E Network historical series The Real West.
Surrounded by an eclectic mix of successful writers in Music City, and partly due to his own insecurities, Rogers selected songs from other writers to include on his albums; similarly, he found his natural calling performing in multiple duets.
Throughout his career, Rogers collaborated with big names such as Lionel Richie, Kim Carnes, and Dolly Parton, the latter resulting in one of the most successful singles of his career, Islands in the Stream.
The romantic smash hit quickly went platinum after its release in 1983 and became a fan favourite between Parton and Rogers's fans combined, their playful onstage chemistry stealing the hearts of the public.
The sweet lyrics and distinctive melody penned by the Bee Gee's Barry Gibb resulted in a timeless classic that's still attempted today, albeit in vain, in karaoke bars across the Globe.
Rogers was inducted into the Country Music Hall of Fame and gained a Lifetime Achievement Award from the Country Music Association in 2013, the same year he performed the legends slot at Glastonbury.
Kenny Rogers' final concert took place at the Bridgestone Arena in Nashville in 2017 where he was joined by an array of guest artists including a special appearance from now long time friend Parton.
The Country sweetheart shared an emotional tribute to her singing partner on social media on Saturday posting a video in which she said her "heart is broken".
Lionel Richie was amongst other celebrity friends who shared tributes to Rogers after posting a touching message and a collection of photos of the duo together on his Instagram stating he "lost one of (his) closest friends."
Due to the global COVID-19 emergency, the family are planning a small private service with a public memorial planned for a later date.
Comments
comments