As another week rolls into the history books, here's Getintothis' Max Richardson with the roundup of the week here on the site.
Once again, it's time for another installment of the Getintothis Top Five.
This week, the soundtrack of choice for this writer has been the superb Interpol, particularly the 2004 LP Antics.
Interpol seem to be one of those bands that most people have heard mentioned but never given a try, which is undoubtedly something that needs to be changed.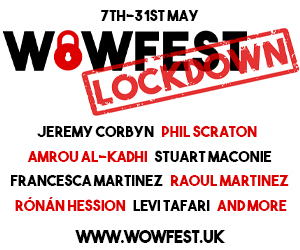 The group have an inherent sense of energy, with punchy tracks brimming with crisp vocals and gorgeous instrumentals.
Another artist that this writer has spent much of the week accompanied by is the progressive rock icon Steven Wilson, in particular his latest LP To The Bone alongside 2015's' Hand Cannot Erase.
Steven Wilson is a formidable name in the progressive rock scene, but seems to often fly under the radar – a shame, as his work is of a consistently high quality.
Albums such as Grace for Drowning and The Raven That Refused To Sing fuse the retro vibes of artists like Yes with a contemporary glaze, creating something really interesting and fresh.
If you've never given him a try, his 2015 LP Hand Cannot Erase is an excellent starting point, merging progressive rock with hints of jazz and even electronica.
As ever, we're always on the lookout for people to write about music, or photographers for once we can return to live events. If contributing to Getintothis sounds like something you'd be interested in, feel free to give us a shout.
Anyway, without further ado, it's time to crack on with the important business – the Getintothis Top Five:
Getintothis' top five most-read new music/news-related stories of the week:
Getintothis' top five most-read features of the week:
Lost Liverpool #28: Before The Dead 60s was Pinhole – Green Day, Peel Sessions and the nearly men of pop-punk
Comments
comments