As spring turns to summer Getintothis' writers turn up the heat with a round up the best of this month's new album releases.
The warming of the days, shortening of the nights and the first signs of pollen-induced snuffles can surely mean one thing – we've a long wait until autumn for any new noteworthy album releases.
Or can it.
While it is true that the onset of summer does usher in a quiet spell as bands plough the festival furrow and fans' disposable income is diverted towards more outdoor-friendly activities, nonetheless we have diligently unearthed some rip-snorting records that surely give lie to the adage that serious artistic statements are shelved until the the leaves start to turn to brown.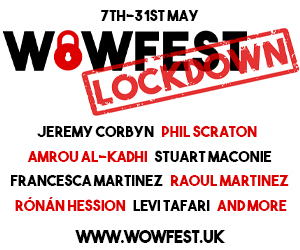 As ever we have tried to uncover a diverse selection and we think we've provided sufficient inspiration for you to load up your portable music devices with some new albums before you hot-foot it to warmer climes.
As ever, there'll be loads we've missed so leave your own thoughts on this month's best either in the comments below or over on our Twitter or Facebook pages.
Ben Lukas Boysen: Spells
Erased Tapes
Like Sun in the 1950s, Motown or Stax in the 1960s or ECM at any time, Erased Tapes are a record label to be reckoned with.
You know what you are going to get will be good; you can take it as a given. Home of Nils Frahm, A Winged Victory for the Sullen, Kiasmos, Immix Ensemble/Vessels and more, they've now added 31 year-old, Berlin-based Ben Lukas Boysen to their roster and his first album for them, Spells, is a cracker.
Mixed and mastered by Nils Frahm, it's far enough from Frahm's own work to provide a counterpoint, yet close enough to fit with the general direction of what Frahm and the other artists on the label are creating.
It's a collection of eight tracks that in total last just under an hour. Programmed piano pieces are interwoven with live instruments – percussion, guitar, piano, cello and more-to make a woozy and dreamlike suite of instrumental songs that despite seeming gossamer thin at first listen, have a steely core which buries itself in your mind.
Gently plucked strings behind sonorous piano chords on the first track, The Veil, sound so much like the patter of summer drizzle on a warm June afternoon that you find yourself looking out of the window to check that it's not actually started to rain.
Nocturne 3 and Nocturne 4 show faint echoes of Mogwai or Godspeed You! Black Emperor without being overly derivative and with the sturm und drang turned down a notch or two. Which is not wholly a bad thing.
Sleepers Beat Theme is so quiet and drifty that it should be prescribed for insomniacs or for weary parents trying to get overtired babies to drop off.  Golden Times I and Golden Times II do exactly what they sound like from their titles: bring back memories of good times.
And that's how the whole album sounds. It's like a soundtrack for a film that's not yet been made, or a film that you think you watched but can't quite remember. Or a film that's only ever going to play in your own mind; something personal and just for you. Rick Leach
Want to discover more? Then delve into the world of discovery that is our Albums Club back catalogue.
M Craft: Blood Moon
Heavenly
Shunning the grimy urban restlessness of Dalston in favour of the quiet solitude of Joshua Tree has had a profound effect on M Craft and, in Blood Moon, he has created a stately album that barely disguises the echoes of the environment in which it was created.
Having cast aside his guitar in favour of the atmospherics of the piano, Craft has created an album of sparsely minimal beauty that borrows the compositional craft of classical music and combines it with the hushed splendour of indie rock. Having embraced the solitude and isolation of the Mojave desert, a sense of space and time hangs heavy throughout the album as its lyrics touch on a broad range of existential themes encompassing love, isolation and man's relation with the natural world.
The piano and accompanying strings are used to striking effect here. Wistful and delicate as well as ambient and cinematic, the record is created on a foundation of expansive minimalism and uses prolonged layered piano chords to create sustained moods of near ambient introspection. It reveals the emotional delicacy of Craft's voice that marries a religious opulence with a confessional intimacy.
Indeed, at the core of the album's success is its rendering of the epically majestic in a barely-there way. This is a full-sounding record that is not overblown. The kitchen sink hasn't been thrown at it. Studio-trickery has – thankfully – been left to a minimum. It fills the space entirely with seemingly very little yet at the same time reminds you of that very space, proving that the space between sounds can be as effective as the sounds themselves.
The album injects tempo and melody when it needs to, the suffocating Midnight giving way to the light piano tones of Love is the Devil providing perfect illustration, the latter illustrating Craft's fraught relationship with love and with solitude. While the album closer Love is All provides a moment of uplifting self-realisation amid an otherwise conventional love song, elsewhere moments such as the complexly arranged Morphic Fields hint at a confused vulnerability, deep sadness and intense loneliness.
If it has been said that a by-product of such intense emotional turmoil can be moments of artistic beauty and striking clarity then Blood Moon provides ample evidence that this can be the case. Paul Higham
Minor Victories: Minor Victories
Fat Possum
Only rarely do so-called 'supergroups' exceed the sum of their parts. We're not often sure why. Perhaps it is the lack of familiarity between members of the band; that innate understanding and chemistry that only exists in long-term partnerships. Maybe it's the weight of our own expectations placing too much on what is often a rushed and compromised side-project shoehorned between participants' main work.
Yet Minor Victories succeeds without ever truly revealing why that is the case. Consisting of Mogwai's Stuart Braithwaite, Rachel Goswell from Slowdive and Editors' Justin Lockey the album appears to transcend the influences of its contributors' parent bands and presents itself as something fresh and different. Perhaps this is on account of, or despite, its method of production. Recorded almost entirely independently of each other without the members meeting for conventional time-bound recording sessions what is remarkable is that it works as a cohesive whole.
Yet it does. Built around driving and edgily-noir percussive propulsion and Braithwaite's walls of distinctive sonic noise, the album is nonetheless held together and lent structure by Goswell's effecting vocals that ride the crest of the sonic noise without ever becoming suffocated within it. Songs such as A Hundred Ropes positively zip along revealing a striking pop sensibility that takes Mogwai's recent forays into explorative synth in a new direction.
The album finds two contrasting contributors who meet with varied success. Backing vocals from The Twilight Sad's James Graham adds depth and a sense of grandeur to Scattered Ashes, yet it is the inclusion of the recently-maligned Mark Kozelek that will court undoubted controversy. Performing a duet with Goswell on For You Always the song feels incongruous in the context of the rest of the record. Possessing a laconic and stream of consciousness vein comparable with Kozelek's recent Sun Kil Moon-monikered output it exists as a call and response, as both respond nostalgically to reminisces of a long-cultivated cross-continental friendship in a way that makes clear the depth of their mutual feelings for each other. It works as a standalone piece yet perhaps is less successful in the context of the album.
Minor Victories will perhaps stand the test of time as a rare example of a collaborative album that succeeds, perhaps on account of the space afforded in its making and mainly because it doesn't feel like watered down variants of the parent bands. This stands proud on its own merits and is all the better for it. PH
Ohioan: Empty / Every Mt.
Gold Robot
Like most records built around a concept, at face value this should be terrible.
Empty / Every Mt. by Ohioan band leader Ryne Warner is based around a dystopian future vision of Appalachia where the lush, richly green mountainous lands so steeped in the American music lore and mythology have been destroyed by mining and mountaintop removals. The album presents the sound of the land reduced to arid desert and in so doing fuses the music of traditional Appalchia with Middle-Eastern and West African influences.
What is most odd about this record is that it works as a singular body of work – in a purely musical context that is, the impact of the environmental protest is perhaps less clear.
As far as we're concerned it becomes merely a hook on which to hang one's hat, and it's a hat that seems to fit our tastes damn fine. The opening track begins with bluegrass-influenced instrumentation before giving way to music that is relentless in its swirling intensity and which, in its use of African scales and alternative tunings, evokes the desert dust of Africa and the Taureg spirit of someone like Tinariwen.
Somehow it falls under the influence of a mysticism that evokes the Middle East, recalling the Lebanese-inflected stylings of Jerusalem in My Heart coupled with the urgent intensity of Godspeed You! Black Emperor from whom the protesting spirit has been borrowed. Each track settles into distinctively repetitive grooves that build and build around fluid drumming and prog-inspired riffs that hold your attention.
For all the talk of non-native influences, there is ample reminder that this also carries the influence of American folk and country music, best captured on the poignant Like Survival Like, with its closing lyric "like a mother's love for an only child". A reminder that American music is an amalgam of many different cultures and that, through music, we can celebrate the unifying aspects of immigration and multiculturalism allowing us to focus on the endless possibilities for cultural enlightenment if not always financial enrichment. PH
Palace Winter: Waiting for the World to Turn
Tambourhinoceros
The Copenhagen/Melbourne based duo Palace Winter first caught our eye back in late 2015 with their single Menton, which we named in our top 40 tracks of the year, and further cemented their status as serious ones to watch with the ethereal Soft Machine. Now, they've released one of the best debut records of the year so far.
Opening with the warm, expansive piano of Dune Wind, the album has a sound massively influenced of the Americana and alt-folk of War on Drugs and Band of Horses. Warm, chiming guitar sounds weave between psychedelic soundscapes and the faraway vocals of Carl Coleman, giving off a summery feel.
It's effortlessly listenable, and can quite easily sit quietly in the background, soundtracking a sunny day, but also with layers and layers of sound and texture for those who want to delve deeper.
Psychedelic summery pop has fast become a vast forest of a music, easy for new bands to get lost in. There's so many bands riding on the back of the success of the likes of Tame Impala, so it takes something special for a band to stand out, but Palace Winter certainly do. The record is produced really well, smoothly flowing from start to finish, it is solid throughout, and tracks like Hearts to Kill and H.W. Running are big standouts with single potential. Adam Lowerson
Plaid: The Digging Remedy
Warp
The release by one of the country's most enduring electronic acts of a new album on one of its most iconic and deservedly celebrated labels is both a cause for quiet celebration and an opportunity to spend some time with a well known friend.
Yet The Digging Remedy initially confounds expectations. Having previously excelled in a measured elegance combining a crispness of beat with a more melodic approach, on the opening track, Do Matter, Plaid shift the focus somewhat. This is altogether darker in tone, a song that glowers menacingly in the half shadows rather than strut its stuff centre-stage with a confident, nonchalance ease. Much like the current climate it is uncertain and foreboding and laced with menace.
Thereafter the album finds itself in more familiar warmer territory revealing the lightness of touch and stark minimalism of its creators. This isn't dizzying electronica that assaults your senses at each given turn. Perhaps on account of a confidence borne out of experience, there is a definite less-is-more approach at play resulting in a cleanly articulated album with its array of sounds given time to live, breathe and intricately overlay each other.
Album closer Wen is a stately and regal number that comes close – but not quite – to eschewing the glitchy fragmentation of electronica in favour of the warm familiarity of conventional instrumentation. Where the album began with a veiled sense of threat, it finishes with an aural comfort blanket akin to a comfy armchair and a log fire on cold winter's night. 
Perhaps this dampens its sense of excitement a tad. But what Plaid sacrifice in youthful exuberance they more than compensate with a refined assuredness and, while it doesn't offer thrill a minute, the opportunities afforded here for cerebral introspection should not be too hastily disregarded. PH
Peter J. Smyth: Black Smoke
God Unknown
Emerging Liverpool record label God Unknown announced themselves to the world with a series of split-seven inch singles championing some of the finest psych acts around. This is a label determined to uncover the dark underbelly of the genre, intent on delving its deepest recesses to shine a light on the heaviest and most mind-altering acts.
It therefore might surprise that one of its first full length releases comprises a man armed with little more powerful than a solo acoustic guitar. Perhaps you'd be less surprised to learn that Peter J. Smyth is otherwise engaged as the frontman of Liverpool's foremost space-rock travellers Mugstar.
Not content with having already played a part in one of the best releases of the year, Mugstar's Magnetic Seasons, Smyth shows he is capable of something more intricate and less bludgeoning. Revealing honest and openly observational lyrics and a finger-picking style this could, on the one hand, fall into the standard singer-songwriter blandness trap.
Yet it doesn't. Sonically it is more interesting. The guitar lines are delivered with just that little bit of force, an intensity that hints at a tension and a bristling anger. The background rumble of ambient electronic dissonance adds to an ill-at-ease atmosphere. While the recording perfectly captures a sense of intimacy, the ghostly echoes, sense of space and the screech of fingers on the fretboard.
Middle of the road this ain't. A quiet and understated triumph it most assuredly is. If you like what you hear and physical LPs are your thing then this is a limited to 500 pressing on glorious red vinyl – so don't hang around. PH
Swans: The Glowing Man
Young God Records
Since reforming in 2010, Swans have produced music of such stunning and stellar quality which you knew couldn't last forever. Michael Gira has already announced that following the release of this, their fourth album since the reformation, that this will be it for Swans. A swansong if you wish. The album will be released, there'll be a few tour dates and then a cheery and final wave goodbye from Mike and his Happy Toreadors of Swing.
There's no real need to be too glum and downhearted however, because although Gira is calling it a day for this iteration of Swans, he's confirmed that he and some yet to be defined version of Swans will step forward to fill the void. Hurrah!
A speaking of voids, that's what a lot of The Glowing Man is about, and if not directly and explicitly, then by inference. Music that stretches itself over the two hours of the album to fill the void, like specks of dust drifting between galaxies.
The first two tracks, Cloud of Forgetting and Cloud of Unknowing, last for a combined 38 minutes and yet that time is fluid; they could last for five minutes or five hours. You find yourself wrapped up in them and the endless looping drone and swirling essence they display makes you realise that you're hearing something very special indeed.
Five of the tracks from The Glowing Man were previewed in demo form on last years' limited edition demo/live limited edition album, The Gate, released as a way to provide funding for this album and it was a wise investment. Those five demo tracks were not rough in themselves – they were certainly not thrown together – and these new versions are not radically different, just honed and polished and polished and honed until they can't get any better.
Highlight of the album on the first few listens is a track demoed on The Gate, Frankie M, another twenty minute plus epic, which builds and builds until, like a dying star, it implodes under its own mass.
Overall, The Glowing Man seems to be a slightly more reflective and considered album than 2014's To Be Kind and in an odd sense, somewhat quieter..
Gira's wife, Jennifer, takes the lead vocals on the short (5 minute) track When Will I Return? singing plaintively and with a defiant stance "I'm alive/I'm alive". A song of true hope. Swans are far from dead. RL
Wildhood: VERT
Trippy Day
A few months ago, the world overreacted to the debut solo single from former One Direction thingy Zayn Malik. Despite all the hype about Malik striking out and forging his own sound, his solo material basically ended up sounding like One Direction had they been pretentious and sweary. Reviews from stupid people declared that he had matured, despite wholly adolescent lyrics like; "We'll piss off the neighbours" and "Be in the bed all day, bed all day, bed all day, fucking you, and fighting on", delivered in a melody that still sounded very blandly 1D-ish.
Recently we were merely searching for new music and came across an EP by a something called Wildhood. Thoroughly enjoying the debut EP, the left field Vert, we looked further into the group, and were flabbergasted to discover that it is the brainchild of Jordan "Rizzle" Stephens of school disco favourites Rizzle Kicks.
Amazingly, Stephens has achieved with this release what we were told Malik achieved, but ultimately failed to do. Whereas Rizzle Kicks are, for the most part, a frothy yoof-based act, Wildhood is decidedly mature – that is mature music and mature content (for there is a distinction between the two). Unlike the One Direction fans who could easily enjoy Malik's solo work without being challenged, this one definitely ain't for the Rizzle Kicks fans.
This is experimental, dark and gritty and (dare we say it) complex. It is a far cry from the harmlessly cheeky hip-pop one would expect. You can hear flourishes of Bowie, Drake and the Velvets in here, as well as a slight touch of minimalist Prince-like funk, as well as Portishead and Nenah Cherry. It's a surprisingly unique release.
Baggy kicks it off with a driving bassline and Stephens singing in a Ghostpoet-type voice, before Double Dark switches gears to an almost mournful feel. Hate Me is the other obvious stand out, with its funky back beat, jazzy flourishes and fuzzy guitar solo.
Also unlike Malik – and almost all cases of young pop stars trying to make mature music, for that matter – it doesn't come across as desperate or forced. It sounds confident and informed. Due to the dissonance between Stephens' mothership and Vert, it is difficult to imagine the project being as popular with audiences, but we doubt that is the intention anyway.
Frankly, Rizzle Kicks have a limited shelf life as their audience grows anyway. We definitely want to hear more of this. Listen without prejudice. Shaun Ponsonby
Comments
comments