As Buyers Club reveals the lineup of a four day event to celebrate its birthday, Getintothis' Adam Lowerson looks back over the highlights one of Liverpool's best new arts and music hubs.
Buyers Club has announced a four day event to celebrate the Hardman Street venue's first birthday, featuring food, drinks masterclasses, DJs and live music.
The weekend-long party, which takes place from September 29 – October 2, will see a record fair, a banquet and live music from Natalie McCool, as well as DJ slots from resident DJ Andrew Hill, Bernie Connor, MODU:LAR plus special guests Bradley Zero and Krystal Klear. Much of the weekend's festivities are free to attend, yet some are ticket with limited spaces, so be sure not to miss out.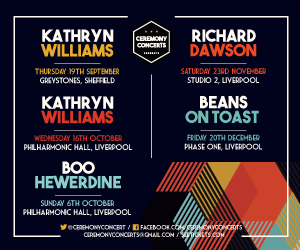 Buyers Club has fast become one of Liverpool's favourite venues since it first opened back in the latter part of 2015. It has hosted some great gigs, club nights and events, including our very own GIT Award 2016 Launch Party, which saw memorable performances from Pink Kink, Nelson, Trudy and the Romance and Ohmns.
Read our interview with the Buyers Club team back when they first launched
The club venue upstairs at Buyers Club has acted as a perfect space for some of the city's emerging artists to perform and hone their craft, due to its intimate size. Many have chosen to premiere singles and albums at the venue, with launch nights at the Buyers Club including The Shipbuilders, Sankofa, Vidar Norheim, the Buffalo Riot, Pure Joy, former GIT Award winners Loved Ones and Dan Croll.
Other memorable shows from some Merseyside favourites have included a jam packed night with the Tea Street Band, She Drew The Gun following the release of their debut album, and an eclectic night of Scouse music curated by Fat Sister featuring RongoRongo, Tom Low, A Lovely War and Mary Miller.
As well as Liverpool's finest, The Buyers Club has welcomed artists from further around the UK and beyond. Krautrockers Gnod, New York lo-fi legend Jeffrey Lewis, and the UK's Three Trapped Tigers and Teleman have all been welcomed to the venue, and delivered knockout shows.
It hasn't all been about promoting new music however, but also celebrating the old, with one of our personal highlights being the night in tribute to the late Prince. With hundreds of Purple One fanatics – some dressed as the great man – packing into the venue, the night was emotional but fun filled as we partied like it was 1999 to Prince's legendary back catalogue.
Now with loads more live music, club nights and events on the horizon, here's to another great year at the Buyers Club.
Take a look at our gallery of photographic highlights below, by Getintothis photographers.
Comments
comments