Getintothis continues its countdown of the best album releases of 2016, here with places 50 down to 31.

Having revealed yesterday our list of our top 50 albums that failed to make it into our top 50 albums of 2016, here we continue our festive countdown of our albums of the year from number 50 down to number 31.
With many times more albums having been released than anyone could feasibly be able to listen to we won't pretend that ours is anything even close to a definitive list. Rather it represents what we've enjoyed listening to over the course of the year, as well as albums we think are worthy of bringing to wider attention.
Although we have perhaps placed a deliberate emphasis on new music, we have not limited ourself to any particular style or type. The result is a varied list taking hip-hop, experimental kraut-rock, ambient drone, avant-garde, electronica, twisted psychedelia in its many forms, as well as much more besides.
Stay tuned for the next batch to be published at the same time tomorrow but don't forget to share your thoughts over on our Facebook or Twitter page.
50. Tim Burgess & Peter Gordon: Same Language, Different Worlds
O Genesis
Tim Burgess has long spoken of his love for Arthur Russell and having met the pioneer's long-time collaborator Peter Gordon in 2012 it was only natural, that The Charlatans frontman team up for what must be his 139th collaborative project since the turn of the year.
You think we're joking. Read his new book. After the coffee, new band stages, record label, remixes, writing, talks, tours, exhibitions and not to mention the day job with his band, you'd think there's a chance of spin-off side-projects coming across kinda throwaway. Not a chance with Gordon at the helm. For anyone who witnessed his Instrumental reimaginings of Russell's work you know there's something seriously special about his craft and those he teams up with. We saw them at the Kazimier last year and it was one of those nights.
On Same Language, Different Worlds, Gordon reassembles some of that cast, most notably trombonist Peter Zummo, who's atmospheric flourishes – which veer between soft and sensual to squalling savageness – are all over the album. And it's this mixture of the delicate warmth and the chaotic improvisational madness that makes it such a satisfying listen.
Take the tribal oddball jazz of the near nine minute Being Unguarded and compare it to the aural comfort blanket of Love Is All Around Me which offers you a big hug with it's trumpeting cushioned beats. Then there's the 12 minute free-form dub-riot of Temperature High which is reminiscent of Vanishing Point era Primals jamming with Can. Flip round the corner and you'll find Burgess all breathy and leading a beatific pop song on opener Begin while later he's dodging in and out of Tracks Of My Past's dancing piano and Bernard Herrmann orchestrated  hypnosis.
If all this experimentation results in a slightly disjointed affair the pay off arrives on closing and finest track, Oh Men – a cosmic quite transcendental number with a falsetto finale so clean and pure it'll have you reaching for the repeat button. We did, you should too. Peter Guy
Getintothis on Tim Burgess & Peter Gordon
49. Camera: Phantom of Liberty
Bureau B
Camera are a band of impeccable pedigree. First attracting our attention when performing alongside legendary Krautrock pioneer Michael Rother, the experimental Berlin underground collective have since forged a worthy solo career and latest album, Phantom of Liberty, finds them approaching the peak of their powers.
An entirely modern and refreshingly revitalised take on the Krautrock tradition, opening track Affenfaust hits its stride immediately with blistering synths and hypnotic repetitive beats. This sets the tone for what is an urgent and intense listen that adroitly sidesteps any suggestion of it being too derivative and neatly avoids the formulaic. It is a record laced with a bristling sense of imagination and ideas kept firmly on the front foot by Michael Drummer's vibrant rhythms but which heads off in varied sonic directions.
Festus sees the band look eastwards and explores a delicately fractured ambience amid a framework of swirlingly discombobulating psychedelia while Nevernine expertly marries brightly explorative synths that overlay an abrasive exhibition of drumming of extraordinary power and intensity.
With an almost cinematic scope feeling like a lost soundtrack to a dystopian horror film, the enormous diversity of sounds continues making this a thoroughly rewarding and genuinely exciting listen. Paul Higham
Getintothis on Camera
48. James Blake: The Colour In Anything
Polydor
James Blake released his third album, The Colour In Anything, with little fanfare on May 6. Word spread of its impending release just a couple of days prior, as well as admiration for the stunning artwork created by illustrator Quentin Blake. The two Blakes, we should add, are not related.
The album was written and produced over a two year period and the track list is pretty much in chronological order. The themes centre around the breakdown of a relationship, its aftermath and the beginnings of a new one. It has already been heralded by critics as Blake's coming of age album. Although the 'sad boy' or 'blubstep' is still very much evident, The Colour In Anything, shows Blake's sound maturing as he grows into his craft.
This is music you pore over. Song so meticulously layered that the casual listen does not do it justice. It is consumed best at an exceptional volume or through headphones. Every track feels like a mini album within itself and at 17 tracks long (running over an hour), it takes a while to digest. The progession of theme is subtle, starting out with the heavy breakdown of his relationship and towards the end picking up a more sunny tone in songs like Two Men Down and Always, where he finally concedes "it's a sweet world". Janaya Pickett
Getintothis on James Blake
47. Hooton Tennis Club: Big Box Of Chocolates
Heavenly Recordings
Hooton Tennis Club's follow up to last summer's Highest Point In Cliff Town impresses, and with Edwyn Collinson production duties they have realised their true pop potential. Messy is too severe a description for their first record, but its looseness is still evident on Big Box of Chocolates, but made shiny and new under Collins' watchful eye.
With no difficult second album issues, Hooton Tennis Club made massive strides in short fourteen months since Cliff Town. Live they're more disciplined while retaining that engaging sense of fun, and on this album, lyricists Ryan Murphy and James Madden's always sideways observations of life, are as clever as ever. Each track on Big Box of Chocolates is a short story of sorts, emotions laid more honestly here than by its predecessor, showing a growing confidence and – dare we say it, maturity?  Tales of friendships, the notion of an era at an end as a flatmate moves out in Katy-Anne Bellis carries a coming of age melancholia, a sense of innocence now passed.
Statue Of The Greatest Woman I Know presents us with a surf guitar surprise, and Lauren, I'm In Love! brings out the biggest smiles, a cute Happy Days love letter to the 6 Music presenter. O Man, Won't You Melt Me?  touches the tenderest spot, and breaks our hearts. 'I can tell that her man's not me, it's not me / Why would she change it all for me?' Blimey, woman – whoever you are, give the lad a break, will you?
It's only the final song on the record, the title track, on the album though feels like a slight hangover from  Highest Point In Cliff Town, dragging its feet in an effort to keep up. But the album  Big Box of Chocolates, for the most part, is proof Hooton Tennis Club are reaching maturity. This is a bloody good record. Cath Bore
Getintothis on Hooton Tennis Club
46. Kendrick Lamar: Untitled Unmastered
Top Dawg Entertainment / Aftermath Entertainment / Interscope Records
The surprise return of Kendrick Lamar saw the Compton rapper prove that he is more then capable of living up to the huge weight resting on his shoulders, with his most wide ranging album to date. From the jazz of the 1920s through to Cuban-infused Funk, it's a broad spectrum of styles that shows an artist at the top of his powers.
Getintothis on Kendrick Lamar
45. Sex Swing: Sex Swing
The Quietus Phonographic Corporation
When you combine members of Earth, Mugstar, Part Chimp and Dethscalator with an avant-jazz saxophonist you might be forgiven for having a fair idea what to expect. Yet nothing, NOTHING, prepares you for the full-blooded and inhospitable intensity of the self-titled debut album from Sex Swing.
It is the aural equivalent of the walls closing in on you, the sacrificial offering to some malevolently omnipotent underworld god. As the track peaks you can almost hear the screams amid the post-industrial dystopian imagery that is conjured.
Undeniably a psych record, Sex Swing operate at the brutal end of the scale. Flowers and free-love have given way to squalor and disease, to murder and satanic ritual. Hippy festivals of light and space are replaced by urban oppression, tall buildings that smoulder in their smothering darkness. There is no sun here, only rain and the bitter acrid stench of dank stagnant water.
If this startlingly good Sex Swing album represents a vision of our future then we should be afraid. Very afraid. Paul Higham
Getintothis on Sex Swing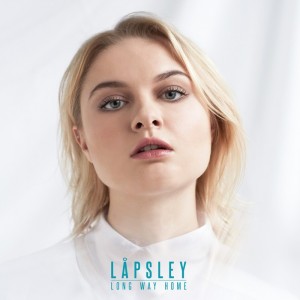 44. Låpsley: Long Way Home
XL Recordings
Despite the reputation 19 year old Holly Låpsley Fletcher has built as a talented songwriter through her handful of singles and demos released over the past couple of years, not many would have expected the mature, refined sound of her debut album Long Way Home.
Released on XL Records, home of another certain pop sensation whose first record was released at 19 in Adele, Long Way Home takes the minimalist, electronic pop elements from early singles such as Station and Falling Short, and builds upon them to create a soulful, RnB tinged sound. Tell Me The Truth features Lápsley duetting with her trademark pitch-shifted male alter ego, where Operator (He Doesn't Call Me) is a complete departure from the rest of the record, mixing warm, grooving basslines and disco rhythms to make for a genuine pop banger.
Hurt Me and the majestic pop ballad Love Is Blind both feel they have the potential to be real big hits, while Silverlake showcases Lápsley's maturity in putting together well crafted songs, with layer upon layer of harmony and counter-melody, it's a massively intelligent tune topping off what is a brilliant debut record. Adam Lowerson
Getintothis on Låpsley
43. A Tribe Called Quest: We Got It From Here, Thank You for Your Service
Epic Records
We Got It From Here, Thank You for Your Service is a deeply personal record that embodies all the elements of the hip hop pioneers. In a career spanning reflection, they show how to unite a nation while pin-pointing its frailties like no other group can. This grand finale is easily their best.
Getintothis on A Tribe Called Quest
42. Ex-Easter Island Head: Twenty Two Strings
Low Point
With Twenty-Two Strings, Liverpool's Ex-Easter Island Head cement their reputation of one of the UK's most innovative and imaginative bands. Starkly minimal in song title (Four Guitars, Ten Bells, Two Coins) and indeed in stage set-up, their music reveals a breadth of ideas that belie any perceived simplicity.
Anyone who has seen them play live will understand how their sound is created: guitars laid flat on trestle tables rhythmically struck using a combination of mallets and sticks to provide both a framework and amorphic  timbres, as freeform echoes fill the void with undulating waves of hesitantly fragile wasps of yearning. Yet any perception of gimmickry is cast aside by this most superlative of records. All nagging feelings that there were natural limits to where they could take their sound are easily put asunder.
This is a special album. One of careful construct, never overfilling the space. It reveals a confidence in its composers coupled with a clear understanding of what they want to produce. As a record it is perfectly paced. The minimalism builds in intensity as it holds you firm in its grasp and hypnotic beauty. Its rhythmic structures imply certainty while the slowly enveloping sounds, almost timorous in character, add a juxtaposing sense of foreboding unease.
Twenty-Two Strings is a brave, bold and imaginative album that might deservedly see Ex-Easter Island Head kick on to the next level. Paul Higham
Getintothis on Ex-Easter Island Head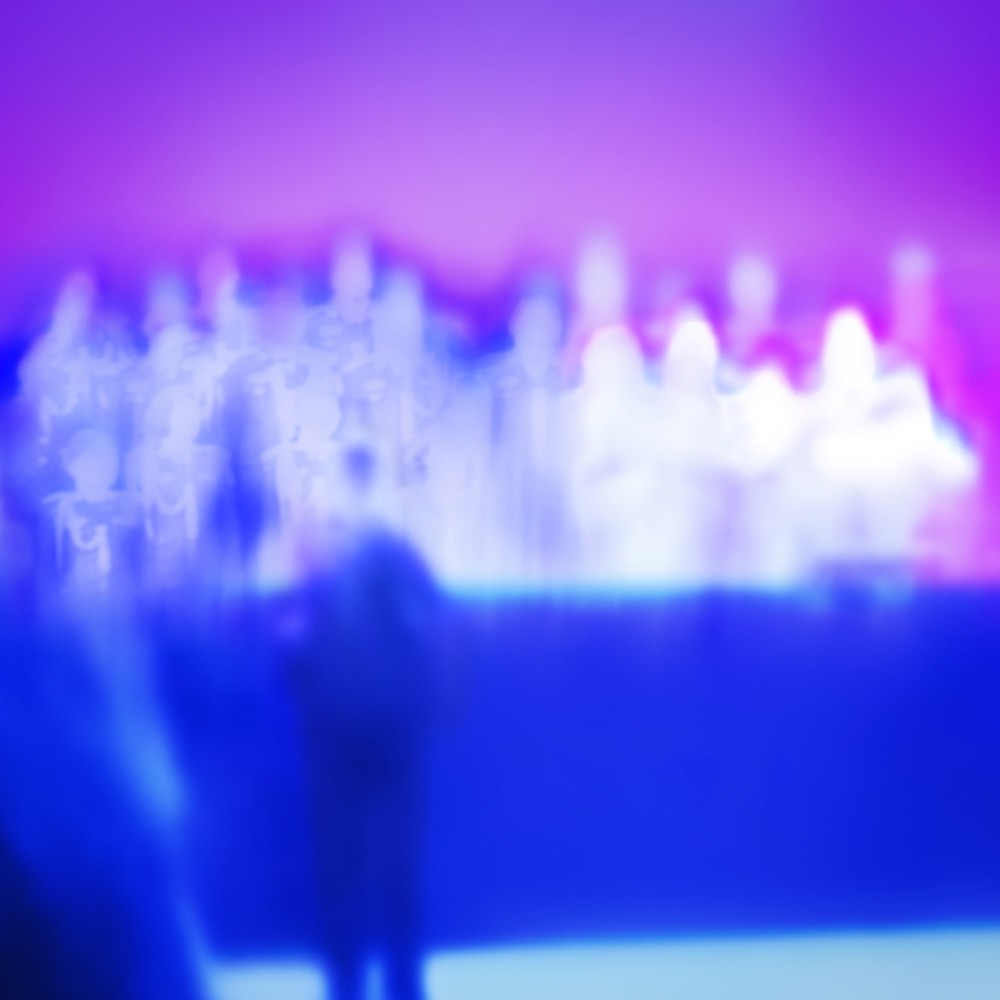 41. Tim Hecker: Love Streams
4AD
Genius is a much overused term in music, bandied about with abandon often to describe those of undoubted but all too unproven talent. Yet if one modern artist more than befits the term it is surely Montreal's finest exponent of delicately immersive ambient drone.
Love Streams is Hecker's first since finding a new home on 4AD and the relocation ushers a subtle change of focus, albeit within some familiar sonic constructs. Continuing his fascination with religious observance and, in particular, the sonic effect of recording in the very buildings designed for reverential worship, the album has a strong liturgical theme. This is most apparent on Violet Monumental I and Violet Monumental II which juxtapose vocal arrangements from the Icelandic Choir Ensemble with droning organ, what sounds like processed deep woodwind and bright synth arpeggios.
The vocal arrangements are a notable highlight. With the choir having been given latin lyrics the readings are cut, chopped and rearranged in a way that is haunting and disorienting without being overbearing. The effect on Castrati Stack is startling in its beauty as Hecker experiments in subtle contrasts.
Produced by Ben Frost this is a world away from the dense and apocalyptic sounds of some and his and Hecker's earlier works. Indeed, it celebrates light as much as dark, alluding perhaps to the perpetual daylight of the Nordic land in which it was recorded and the unsettling effect that can have. Crafted with all the careful consideration of a classical composition, Love Streams takes medieval religious mantras and rearranges and subverts while retaining a sure handed understanding of texture and contrast. A modern masterpiece. Paul Higham
Getintothis on Tim Hecker
40. DMA's: Hills End
Hailing from Sydney, The DMA's are a white-hot riot of steely melodies, sports casuals, bracing power chords and snarly vocals. If this sounds familiar, so it should, they're brazen Oasis fans – and firmly in the Liam camp. Which given the fact Noel Gallagher's already declared he's going to boo them from the side of the stage can only be a good thing, as every band he gets behind is about as appealing as a pint of warm diarrhea.
The irony is, like Sleaford Mods, this is a band Noel should be rooting for as The DMA's have got it in spades; opener Timeless is a cannonball run of Bring It On Down bluster, In The Moment channels lager and lines in the summer heat, Step Up The Morphine is a breathy Beatles beauty, Straight Dimensions could well have dropped off any Mick Head record while Melbourne is positively glistens with Definitely Maybe swagger.
If there's a BUT which prevents Hills End being a timeless classic in the making it's that there's no landmark moment, no Slide Away guitar intro, no Life's An Ocean bass run, no I Am The Resurrection group dynamic.
What there are, is two absolute diamond singles: The Switch a soaring, sky-chasing anthem in the vein of Live Forever and, best of all, Delete, a swelling semi-acoustic stadium behemoth which drips unbridled determination and belonging. It'll inspire kids across the land to posture in front of a mirror and believe in themselves – and that's no bad thing at all. Peter Guy
Getintothis on DMA's
39. Goat: Requiem
Rocket Recordings
Goat are the Rentaghost of rock music. A band of mystical lunatics falling into broom cupboards and making a right ol' racket all at the same time. It's fun and somewhat gratuitous on the senses as you never really know what's going to happen next.
Problem is, when they burst out of Korpilombolo armed with the behemoth debut outing World Music few had heard much like it – now three albums in and there's a slight wane on the mystery and intrigue – they're still batshit crazy with a load of pan-pipes, bongos and freakout guitars – but we know that already, right?
That's not to say Requiem isn't a hoot – it hoots alright, just there's less WTF per track. Still long time fans will find much to admire, not least on two seven-minute monsters; Goatband and Goatfuzz which could have dropped straight off that debut. Elsewhere, the latest elements added to the Goat cauldron are the African swing ofTrouble In The Streets (our favourite track, which recalls Fela Kuti) and the tabla mantra of Goodbye – while closing track Ubuntu is the nearest the band have come to ambient folk as the seven minutes unfold amid collaged vocals, loops, tapping piano and wind-swept dissonance.
If on the whole we sound in anyway dismissive that'd be unfair, for here is a band who've once again embraced a truly global expanse of noise and chaos; but by becoming accustomed to this riot we'd come to expect nothing less. Peter Guy
Getintothis on Goat
38. DIIV: Is The Is Are
Captured Tracks
Clocking in at well over an hour in duration, DIIV's long awaited second album is certainly a lengthily ambitious double album. But don't let that put you off. Where with most double albums you would gladly condense into a single album Is The Is Are seems to justify the length. It refuses any inclination to sprawl, instead working effectively as a single suite of songs.
What most impresses is the sonic stylings. This is a record that clearly knows just how it wants to sound and the care and commitment to art comes across while remaining that lightness of touch that prevents everything sounding too contrived. It stock-in-trade is dream-pop atmospherics and lightly drug-inflected soundscapes that have a tendency to sound both euphoric and resignedly melancholic in equal measure.
Guitars glimmer and glisten in their insouciant haze while the rhythm section pushes creates enough energy to push things along without ever threatening to overwhelm the mood. This balancing act is key to the record's success and here DIIV show that they have a sure enough touch to pull it off.
Getintothis on DIIV
37. Lambchop: Flotus
City Slang
Artistic changes are sometimes met a sense of incredulous insincerity, yet you could not level accusations of cynicism at the door of Lambchop. Flotus is not a bandwagon-jumping genre-hopping album produced for the sake of latching onto whatever the prevailing mood is. In its mood and atmospheres it is unmistakably Lambchop, portraying a sensitive marriage of expansive yet subtle electronica to sultry cinematic warmth.
It is the characteristic warmth that defines this album and much like trying on a new outfit, it's recognisably the same band, only slightly different. Electronic instrumentation, which is to the fore in the pared down group, is never harsh and clinical but rich, warm and imbued with an autumnal mellowness. Subtlety is the watchword here, and as a result nothing is overdone, no efforts made to gild the lily.
In fusing elements of hip-hop and avant-jazz with glitchy electronica, Kurt Wagner has somehow created one of the most beautiful records of a long and illustrious career. This is exemplified on album closer the beautifully abstract The Hustle, which in its 18 minutes pushes the boundaries of what Lambchop is about, rendering futile any lazy attempts to pigeonhole. If not quite a rage against the dying of the light, Wagner is not yet ready to go gently into that goodnight. Paul Higham
Getintothis on Lambchop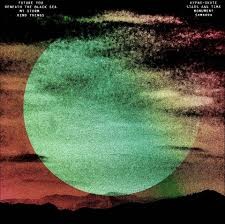 36. LNZNDRF: LNZNDRF
Comprised of brothers Scott and Bryan Devendorf, the rhythm section behind The National, as well as Beirut's Ben Lanz, this is an album that was produced inside of three days. It sounds like it too – in a good way that is. It carries the feel of a jamming session turned into songs, spontaneous and improvised without being self indulgent.
At the core is, of course, the rhythm section. Playing with a freedom and a looseness, far from the studied restraint of The National, this is impressive fare. The album is built around a motorik propulsion, yet this is coupled with a fluidity of playing that marks Bryan Devendorf as one of the most distinctive drummers.
There is a sense of new found freedom as the album explores sound, rhythm and texture in the way is perhaps not possible with The National. Sonic references are to The National – it is difficult to hear any Beirut influence here – yet without the imposing presence of Matt Berninger, brooding atmospheres are created amid largely instrumental vistas.
In its repetitive dynamics it strongly recalls another side project, Last Ex albeit without some of the latter's more experimental tendencies while the brain-burrowing intensity mirrors the likes of Follakzoid. This is not perfect by any stretch. The vocals that feature on half of the tracks appear as an after thought and, by interrupting the instrumental, break the flow of the album unnecessarily.
Yet this should not overly detract from what is a rich yet nuanced release that celebrates textures, depth and dynamics through an insistent Krautrock lens. Now If only we knew how to pronounce it. Paul Higham
Getintothis on LNZNDRF
35. Stephen Steinbrink: Anagrams
Melodic Records
It must be time for someone far more adept with words to come up with a better term than 'singer-songwriter'. Hell, how many listeners have been put off by those two words being attached to some poor soul making music. 'Singer-songwriter' is right up there with 'paedo-butcher', city banker and Margaret Thatcher in the lexicography of two words you never want to be referred to.
Phoenix's Stephen Steinbrink has presumably fallen victim to this curse as he's on to album number and still lingering beneath most people's radar which is both unfathomable and cruel. For not only does he know how to write exquisite songs but they sound so rich and full and far too bold to emanate from a simple SINGER SONGWRITER. No, Steinbrink isn't a singer-songwriter – he's a titanic vacuum of melody spunking out golden warmth of aural sunshine guaranteed to turn your day into a blissed out daydream.
On Anagrams he builds upon the beauty of 2013's Arranged Waves with his debut for the vastly underrated Manchester label Melodic Records (home to the disparate talents of K-X-P, Malcolm Middleton and George Verts) turning in chiming, iridescent Americana.
Clocking in a little over 40 minutes, Anagrams positively chases by and its riches are overflowing; Canopy can't help but recall the brooding melancholy of Elliot Smith while Disassociate Blues has the wistful appeal of Simon and Garfunkel, Impossible Hand is a jaunty stroll through the backyards of small town America while the title track is two and a half minutes of radiating REM bouncy pop.
The biggest departure arrives on the album's closing track, Next New Sun, a near six minute drenched in echo near-ballad which is both mournful and yet heartbreakingly uplifting given Steinbrink's characteristic honey-soaked vocal. It is outstanding.
Sure, there's little on Anagrams which will test the ears but you'll do well to find a collection of songs that are this affecting all year. Peter Guy
Getintothis on Stephen Steinbrink
34. Daniel Woolhouse: What's That Sound?
37 Adventures
Woolhouse, aka Deptford Goth, was reputable for downbeat, languid electronica not a galaxy away from the likes of James Blake. Yet he's returned with something far grander and bold. Here he's stripped away the cloak of cool and flings out a raft of melodic pop widescreen songs.
By abandoning the obtuse archness of some of his contemporaries he's instead gone for the heart – and gut – with a 40 minute collection which hits hard and warrants instant repeat listens. Take Oh These Landscapes – it's a mid-temp luscious almost MoR electro-rock song which recalls The National at their deftness. Opener Crazy Water skirts along on a breezy wave of choral harmonies while the title track is a jazzy piano-led groovy beast crying out for Patrick Bateman to dance along to while hacking up an unsuspecting accountant.
Sure there's still array of chest-burning torch-songs but this time the orchestration is vast and warm; Map of the Moon just one example of a neo-gospel love song which is epic and defies the listener to sing along upon first listen. Elsewhere, Graffiti recalls the electronic fuzz of 4AD's Liima in its skillful combination of soaring keyboards and stadium-sized balladry all the while never appearing saccharine or insincere.
The curveball arrives midway through with a Thom Yorke-infused acoustic strum entitled Skeleton which is beautiful in its bare simplicity. Yet perhaps herein lies the key: by adopting his own name, and in turn, completely opening up his songbook, Woolhouse has served up a treat of easy-on-the-ear winners. Peter Guy
Getintothis on Daniel Woolhouse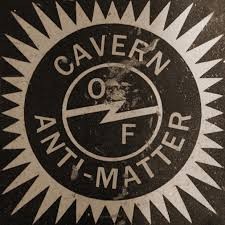 33. Cavern Of Anti-Matter: Void Beats / Invocation Trex
Duophonic
Although 2013 saw a number of limited vinyl releases from ex-Stereolab-bers Tim Gane and Joe Dilworth's new band Cavern of Anti-Matter (the line up completed by synth player Holger Zapf), Void Beats/Invocation Trex represents their debut album. From the opening chimes of Tardis Cymbals the listener is clearly in for a feast of krautrock-inspired noise, as the twelve minute track slowly builds and bursts into the kind of propulsive and expansive sounds that make this type of music so exhilarating.
Mainly instrumental, the album features vocals on two tracks. On Liquid Gate Deerhunter's Bradford Cox, provides the LP's sole conventional rock moments and it has to be said, its one incongruous misstep. Planetary Folklore, on the other hand, enters more unsettling territory thanks to the claustrophobic delivery of Sonic Boom.
Clocking in at a total of 72 minutes this is an album which by turns excites, soothes and intrigues. A complex amalgam of drone and grooves, recalling not only krautrock but also techno and 1960s garage rock. Much like his best work with Stereolab, Gane remains adept at looking to the future by borrowing from the past all the while being firmly planted in the present. A terrific album. Paul Higham
Getintothis on Cavern Of Anti-Matter
32. Blood Orange: Freetown Sound
The first time we saw Dev Hynes was around 2005 with his band Test Icicles supporting Arctic Monkeys for some Zane Lowe hosted MTV affair in Liverpool's Masque Theatre (now the Arts Club). It was a catastrophic car-crash of a gig as he and his band-mates drunkenly wrecked their instruments, swore at the audience and made perhaps the worst noise imaginable. It was so bad it went past the point of funny straight back to bad.
Fast forward several years and various incarnations, and we're quite dumbfounded to think about what he's become – perhaps, in our world anyways, in the top five most vital songwriters in pop. By moving to New York and escaping the vacuous swallow-em-up-hole-and-spit-em-out-devoured English press, he's transformed into a chameleonic force penning tracks for the likes of Kylie, Chemical Brothers, girlfriend and former Friends star Samantha Urbani, Carly Rae Jepson, Sky Ferreira and under his own pseudonym Blood Orange.
It was on 2013's Cupid Deluxe that his knack for a perfect pop groove was cemented imbuing neon-infused Prince disco-funk with winsome aplomb and now he's back with the ludicrously ambitious 17-track opus Freetown Sound. On paper, there's not *too* much of a departure – the sultry percussive pads are twinned to sultry and very often dirty 80s synth grinders yet the sheer amount of music on view is both overwhelming and rather dazzling.
It's only after several listens that the political overtones shine through – Hands Up references the killing of Trayvon Martin while the ballsy horns flittering of Love Ya samples writer Ta-Nehisi Coates' toils of being a black man just doing routine things aligning Freetown Sound to the likes of To Pimp A Butterfly.
However, musically, it all comes back to Grade A Pop. But You could have dropped off peak-era Michael Jackson, Thank You is a delectable slow-jam slice of finger-popping neo-soul and Augustine is the bastard cousin of Prince's Lady Cab Driver with a massive injection of spaced out gospel. Of the guest tracks (Nelly Furtado, Carly Rae and even Debby Harry all feature) it's the body-jerking hip hop rumba of Best To You which works best as Empress Of's high-pitched choral vocal sounds positively radiant amid the treated wood-block assisted beats.
In truth, we've not yet fully digested this opus of sounds and layers, but for every listen we take Freetown Sound reveals yet more delights – and surely that can only be a good thing. Peter Guy
Getintothis on Blood Orange
31. Hannah Peel: Awake But Always Dreaming
My Own Pleasure
Hannah Peel's solo LP Awake But Always Dreaming is built around the concept of memory and in particular its fragile vulnerability and our own inability to control our own thoughts, the record takes form around supremely affecting sound collages, distorted instrumentation, found sounds and alien, sometimes jarring sometimes beautiful, synth work. It is an all encompassing persistent listen that demands your time and invites you to be wrapped in its charms.
The concept is derived from Peel's personal experiences of watching her grandmother's slow decline, suffering from the debilitating illness of dementia. The subject matter is dealt with most directly on the heart-wrenching yet achingly beautiful Conversations which sees Peel at her most stripped bare recounting the dual impact for both sufferer and carer alike. Such is its devastating rawness that Peel can't envisage a time when she will be able to perform it live. Elsewhere the entirely instrumental Octavia charts the descent into the darkness of dementia, the analogue synths and clarinets mirroring a jumbled mind incapable of summoning any articulacy.
Notwithstanding, this the album wears its concept lightly and is remarkably subtle in its use of sonic abstractions to suggest the fragmented nature of memory and the capacity for dark thoughts to triumph over light. All the while it is held together by Peel's often wistful, always beautiful vocals which add a peaceful sense of serenity to often confused chaos suggested by the music.
This is a substantial record that develops with each listen and is easily a surefire contender to be one of the albums of the year. A magnificent piece of work. Paul Higham
Getintothis on Hannah Peel
[paypal-donation]
Comments
comments