Getintothis' writers present a selection of the finest album releases the past month has had to offer.
February is a short month and those two or three days make a real difference. It seems only last week since we last met, then still suffering from the post-Christmas blues and struggling to come to terms with the challenges of the new year. The prospect of diving headfirst into a wealth of new albums before we'd finished our investigations of the plethora of 2016 end of year lists felt somewhat overwhelming.
Yet next week, after gorging on pre-Lent pancakes (keep it simple, sprinkle of sugar, squeeze of lemon), it will be March. The month of St David and of daffodils. Thoughts will turn to spring, as flowers bloom and signs of new life abound all around. Long-since-abandoned Christmas presents are soon to be replaced by an insatiable hunger for chocolate eggs.
February is traditionally the month of awards and a slow month for new albums. Yet the below list hopefully provides reassurance that its not been an especially arid time, as we pick out some of the releases that might have fallen through the cracks but which our contributors feel are worthy of greater scrutiny.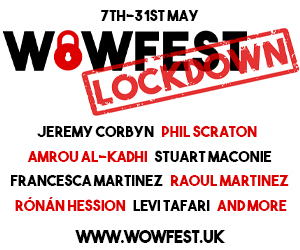 And while we have been keeping pace with some vital new releases, ceremonies either side of the Atlantic have looked back to last year to pass judgement on their best albums. The Brit Awards are easy to deride – check out our Cosmic Slop special for essential reading – yet its nominations for album of the year produced what felt like a credible list.
Topping the pile with David Bowie's Blackstar might have been the obvious choice – although tell that to the Mercury judges – yet it was also one with which few could grumble. Indeed many esteemed publications who pride themselves on their critical rectitude and artistic judgement – ourselves included – placed Blackstar in the upper echelons of their 2016 end of year list.
Of the other nominees Kano and Skepta both indicated an increased awareness of urban music among the judges, while Michael Kiwanuka's inclusion further emphasised that the Brit Awards can and should look beyond white middle class guitar music when appraising its best album – although, for balance, The 1975 did receive a nomination. All told, it felt more relevant and inspiring than in 2016 which saw Adele, Coldplay and Florence and the Machine feature in a largely-out-of-touch list.
It was a different story at the Grammys where Adele pipped Justin Bieber to the top gong, adding to her equivalent success at the 2016 Brit Awards. In fairness Beyoncé's Lemonade was an entirely worthy inclusion – its praises having been sung in these pages last year – while Drake and Sturgill Simpson do at least point to greater diversity.
Whichever way the cookie crumbles, it follows that, whatever your opinion about their artistic credibility, award ceremonies are limiting. Many great artists and their music fail to get appropriate recognition – by their nature, lists of nominations are highly restrictive and have no exclusive claim on musical quality. Awards that endorse the already popular ensures a continued audience, guaranteeing advertising revenue streams.
We hope Album Club goes some way, however small, to providing a modicum of balance in an unbalanced world. The only criteria for inclusion is that our contributors think the albums selected have huge merit and should be shared more widely. So go on. Tuck in. Feast your ears. You won't regret it.
Don't forget to let us know your album recommendations on our Facebook and Twitter pages.
Fenech Soler: Zilla
So Recordings
It has been a bumpy ride for Fenech Soler, having to deal with bewildering under achievement, cancer scares and, more recently, half the band members leaving, with just brothers Ben and Ross Duffy remaining. So Zilla, as well as being the band's 3rd album, is their first as a two piece. So what has been lost?
Well Zilla still sounds very much like a Fenech Soler album. The brothers Duffy have managed a smooth transition and the casual listener may not notice any difference. Their brand of stirring keyboard driven songs and a knack for a catchy chorus have survived well, with many of the songs here sounding festival ready.
Being a Fenech Soler fan can be a frustrating experience though. When will their big break come and just what do they have to do to earn it? They do seem to be one of those bands who are one televised Glastonbury appearance away from breaking through (see also The Decemberists).   Maybe Zilla will be the one that finally comes good for them, it should as it is doubtless a good enough record. This is grown up pop that deserves a wider audience, but sometimes the fates are cruel indeed.
Opening track Kaleidoscope sets the scene, with the familiar Fenech keyboard stabs and a confident yet downbeat vocal. The near instrumental Zilla II and closer From Afar almost touch on Coldplay territory and it is easy to imagine the alternate universe where Fenech Soler are lauded as heroes and headline the world's festival stages. Maybe their time will come. Banjo
Grails: Chalice Hymnal
Temporary Residence
One of the best bits about going to All Tomorrow's Parties was actually getting there.
Journeying from the North to some seaside outpost felt like a genuine vintage holiday trip and sorting out the tunes for the mission was part of the whole experience.
Traditionally we'd leave Liverpool with something fitting like The Stone Roses or more recently By The Sea's debut album; Waltz Away perhaps the obvious choice. The finale of five or more hours on the road would culminate in a traditional sing-off of Fleetwood Mac's Go Your Own Way (our driver, Rama, taking on Buckingham's harmonies and tapping the wheel for Mick's drums, while I'd take the lead with Stevie).
But before all that car-seat elation it'd be preceded by an epic outrock jam in true ATP fashion. And Grails would often be that band.
With their Eastern flavouring, sitar wig-outs and masterly craft of building tension and release they ramped up our excitement and flooded the speakers with the kind of decadence that awaited our chalet-bound three-day riot. The spaghetti western meets Godspeed! approach of Silk Road remains a favourite ten years later.
Over time the Portland collective have mixed up their expansive template but remained in essence an instrumental force with a tendency to push music into brutal territories – 2011's Deep Politics perhaps a career high point mixing epic metal, sludgy textures and ambitious symphonic rock.
Their latest Chalice Hymnal once again finds them in new territory – an altogether more meditative album reminiscent of the kind of interplanetary jazz-rock plied by the late David Axelrod; see the dreamlike Rebecca, the airy floating chants of Empty Chamber or the Grecian sweeping plumes exhibited on Deeper Politics.
Elsewhere, Pelham borrows from 70s prog-funk à la Golden Earring, there's the folk metal strum of Thorns II and the string-laden ten minute tapestry of After The Funeral which very much lives up to its name. The album is awash with stylistic avenues and switching between cosmic plains.
But make no mistake, Grails are always committed to the heavy cause. New Prague is a slab of molten rock while our pick Deep Snow has that beautiful trademark stamp of plucked acoustic guitars duelling with Morricone sandstorm atmospherics and quite punishing power chords reminding the listener that while Grails may entice you with their charm underneath it all they're gnarly beasts of the highest order. Horns up, you bastards! Peter Guy
Idles: Brutalism
Balley Records
Never has an album been so aptly titled. Brutalism (the movement) conjures up images of decimated post-war Britain, its lavish architecture and brown brick homes bombed and replaced by grey monolithic fortresses. Brutalism evokes a period of deep disappointment in society and distrust of the powers that be and if you've not noticed these trends emerging contemporarily then go away.
The mission on this record is a full scale attack on modern society from the fetishisation of the housing market, to austerity, to religion. It's heavy listening, yes indeed, but essential in 2017. Idles is the voice of the everyman, at the end of his or her tether with social injustice and sickening attempts to be pacified by media and consumption.
There's black comedic undertones to songs like Heel Heal, Date Night and White Privilege, for example ("How many optimists does it take to change a lightbulb? None! The butler changes the lightbulb" quips frontman Joe Talbot). Mary Berry and Rachel Khoo, celebrity chefs and 'representatives' of middle class liberalism are up for ridicule: the bohemians and bakers that live for festivals and "cheap drugs and expensive wine".
Talbot's lyrics, as sour as they can be, have a cerebral and artistic quality, playing on the sounds of words and forming imagery from seemingly random phrases. Guitarists Mark Bowen and Lee Kiernan are forever melodic and bassist Dev Devonshire provides a strong backbone to each track (sometimes just playing one note throughout). The whole caboodle is backed rhythmically and energetically by Jon Beavis.  Yeah I'm gushing but this is a band that seriously know their craft.
I must admit though that I was quite drained by the end. The satire is peppered with frankly tragic themes. Talbot's mother, for example, passed away during its recording and this as a consequence has had a major influence on the record (the album cover features her image). On Mother what sounds like a morbid stream of consciousness looks into the futility of women's work, advice on how to scare Tories and a shockingly frank assessment on patriarchal culture:
"Sexual violence doesn't start and end with rape. It starts in our books and behind our school gates. Men are scared women will laugh in their face, whereas women are scared its their lives men will take".
Such a statement seems quite refreshing in a way, coming from an all male punk ensemble. It's not often that feminist issues are examined without irony by men in rock but in Brutalism we're all equally worthless. And it's stuff like this that show there's something deeper going on than angst.
The album collapses into the final track Slow Savage, the most stripped back and intimate of the lot. In it Talbot explores love and loss and gets almost croony at times, examining his faults, before reiterating the fact that he's the "hands down, god damn, worst lover you'll ever have". Janaya Pickett
Julie's Haircut: Invocation And Ritual Dance Of My Demon Twin
Rocket Recordings
Long time readers of Getintothis would be forgiven for thinking we're on the payroll of Rocket Recordings.
Scooping our Label of the Year in 2015 followed on from hyperbole which dates back to our very beginnings with these pages championing to the nines the likes of Teeth of the Sea, Hills, Goat, Josefin + The Liberation, White Hills, Hey Colossus and a legion of contemporaries.
Well, standby for more hyperbole. Because there's a new gang in town. The preposterously named Julie's Haircut may be new to many listeners but the Italians have been active since 1994 with seven albums and 15 EPs to their name.
Having evolved through various line up changes, they arrive on the Rocket launchpad with the kind of mantra-like avant-rock not too dissimilar to their label mates – looping percussive drones, wigwam rhythmic lunacy, whispered unintelligible vocals and malevolent grooves – they're almost the perfect fusion of much of those listed above. Yet, they never stray into pastiche or sterile territory, and that's what makes Invocation.. such a thrill.
It's positively bristling with energy and fizz and ideas. In fact, they're in many respects closest to Can – imagine Ege Bamyasi's tin of green beans spiced up with Tago Mago's throb and Future Days kosmiche radiance. It's a magnificent musical cauldron.
Can's Jaki Liebezeit – remembering the architect of krautrock
It should be emphasised this is no guitar album either – it's free of pigeonholing, there's as much sax, brass and tribal drums as there are chords and riffs – yet it's high on melody and catchy refrains. Indeed, the 11 minute opener Zukunft is a free-wheeling '70s cop-show theme in waiting built around a motorik jam and Blaxploitation horns blast. The wah-wah decadence of Salting Traces is another example of the band firing up a demonic noise while Deluge is a riot of squalling Bernard Herrmann fuzz.
It'd perhaps all be a little too intense were it not for their expert pacing with the likes of Orpheus Rising and Cycles dropped in the mix to harness your senses; the former a whacked-out opium trip, the latter a finger-picked acid-laced daydream.
With a record like this, it's a genuine wonder that Julie's Haircut haven't come to prominence before now. But with Copenhagen Psych Fest under the belt in 2016, and thanks to Ground Control at Rocket Recordings HQ, they're very much on various listener's radars – make sure they're on yours too. Peter Guy
Loyle Carner: Yesterday's Gone
AMF Records
Loyle Carner is arguably what UK hip hop has been lacking.
While grime takes itself to new levels, Loyle Carner's debut album Yesterday's Gone is just what the UK hip hop scene needs. Not only does Loyle offer something fresh, but his laid-back style, which comes across heavily in many tracks, is just refreshing. I can count on one hand when an artist has hooked me from the debut, the last UK artist to do this may well have been Dizzee Rascal.
The album features some very cool relaxed beats over which he spits lyrics, of the type you'd expect from a seasoned pro. Showing similarities to conscious rapper Common in his calm and carefully selected word play, he speaks on some very personal topics not expected from a 21 year old, even featuring a poem from his mother.
He tackles issues facing teenagers growing up in Britain on tracks like +44, Rebel 101 and Florence, talking about the struggle with girls, family and peer pressure. It would be hard to pin Loyle's album in the same category as Boy In Da Corner, but it's very hard not to like Yesterday's Gone, as enjoyable the fifth time, as it is the first. Graeme Watt
Mark Eitzel: Hey Mr Ferryman
Merge
As can be sadly common these days the majority of working musicians find themselves scraping along from album to album, tour to tour…with five record deals a thing of the past in an industry that has changed beyond recognition. So it was that our hero was faced with making an acoustic album and had completed the demos. These demos found themselves in the hands of Bernard Butler, formerly of Suede, who was considered for the production job.
Not only did he say yes he decided that an acoustic album would never do…he would arrange, rehearse and play on the album. So it came to pass that Hey Mr Ferryman has drums, bass, electric guitar, synth and backing vocals….and this simple paradigm shift in the life of the album has lifted it to being one of the strongest in Eitzel's solo canon.
It is lush, deep and very well produced: the impact of Butler's work cannot be dismissed; his arrangements are subtle, appropriate and incredible considering he decided not to listen to any American Music Club or Eitzel solo albums before recording. The album starts with the up tempo The Last Ten Years which is, by Eitzel standards, a pop song. The themes are both personal and universal: life on the road, domestic abuse within the gay community, acceptance of the outsider, love and loss. The lyrics are in places less obtuse and more direct and Eitzel has said he wanted "optimistic lyrics, and some hope" on the album.
The album veers from painful but beautiful ballads like Nothing And Everything where domestic violence is backed by a track which is soft and at odds with the subject matter; to a typical Eitzel look at the life of a harmless loser (An Angel's Wings Brushed The Penny Slots) to restless, bristling disquiet (Just Because). The closest we come to his old band is probably the wonderful Let Me Go.
The album closes with the acoustic Sleep From My Eyes which perhaps hints at the direction the album may have taken. A wonderful and surprising return to form for a singer songwriter who has been through the mill of late and perhaps thought his time had gone…this album suggests otherwise. Scot Van den Akker
Noveller: A Pink Sunset for No One
Fire
Let's not beat around the bush or pull any punches, the music Noveller produces is quite remarkable. It is astonishing to think that the broad sonic palette and sweepingly cinematic soundscapes are created solely from an electric guitar and an array of effects pedals.
Album opener, Deep Shelter is a profoundly moving piece of fractured ambience that evokes the magical time at the break of day when the world awakes from its overnight slumber. Colours, dulled by darkness, reemerge in all their prismatic beauty. Amid the transcendental splendour there are waves of euphoria as organ compete with layers of texture to create something special.
Rituals, by contrast, starts almost conventionally with strummed guitar before layers of sumptuous textures are added to create something mesmeric in its beauty. Indeed it is this mesmerising quality and haunting refinement that defines the album; to divide into 'songs', highlighting one for attention at the expense of another, is to miss the point.
This is a cohesive, richly textured and widescreen album that works as a singular whole. Layer upon layers are added to create something utterly seductive and enveloping that, at times, quivers with a gentle timidity, at others, stands proud and tall. The production clarity is astonishing too, imbuing the work with a classical grandeur.
Indeed this work seems to straddle both the neo-classical and the avant-garde alternative guitar worlds and you sense that Sarah Lipstate would be equally as comfortable in either. Quite majestic and utterly captivating. Paul Higham
Palberta: Bye Bye Berta
Wharf Cat
Bye Bye Berta is a scattergun collection of twisted, mashed-up-and-spat-out again post punk laced with a vibrant, almost delirious, spirit of adventure. Somehow managing to sound both behind its time and ahead of it. The 20 song collection races by with a jittery giddiness; a palpable air of contagious excitement.
There is a carefree sense of abandon that could, in lesser hands risk, result in a directionless crash. What we have instead conveys feelings of unbounded joy. An indefatigable playfulness channels the trio's seeming limitless reserves of restless energy into something bold, bright and chaotically brilliant.
Songs are short, barely formed, half fleshed out germinations of ideas that are brought to life amid a discordant cacophony of rhythm and atonal noise. Instruments are stretched to breaking point, unfamiliar sonics assault like jagged bolts of lightning. They light the room yet their presence is often brief, the piercing bursts of energy moving on to a new target only to be quickly replaced by another.
The nearest we have as a point of reference, if one were needed, is perhaps a band like The Raincoats, or maybe Ariel Pink at his label-defying imaginative best. Palberta embody a DIY spirit, more suggestive of the visual arts than of music. And this does feel like art-punk.
You'll find little by way of melodic smoothness, rather jagged abstractions, concealed identities, sharp angularities and disguised intentions. In applying an almost collage-like technique to musical reproduction there is a real artful presence at play. Yet you hear little audible effect of this guiding hand with the result being much the better for it.
This is the sound of three people having a huge amount of fun and the effect is truly infectious. Paul Higham
Priests: Nothing Feels Natural
Sister Polygon Records
Hailing from Washington DC, Priests feel like they've been around for quite a while now, yet after releasing a string of acclaimed sit-up-and-take-notice EPs, Nothing Feels Natural is their debut album.
It seems that they have timed their release date right, for this is a record so forthright and vital that it feels apposite for this protest-worthy age. Opening track Appropriate bristles with energy and snarling defiance. Kathleen Hanna-style vocals yelp with fierce intensity over a barrage of drums before brittle and edgy guitar lines take over underpinned by a taut bass-lines that sit somewhere between English post-punk and American post-hardcore.
This isn't thrash-a-minute, play-as-fast-as-you-can punk. The opening track possesses a sense of tension and a highly charged sense of atmosphere that recall's fellow DC natives, Fugazi, before descending into a chaotic frenzy of beautifully-possessed discordancy.
A feeling of creative energy runs through the LP, twisting and turning through a range of styles. Nicki makes like a dystopian pop-ballad. The requisite ingredients are all in place, a catchy melody and lower-key vocals that ride the rhythms with effortless poise. Yet a pervasive sense of claustrophobia abounds with just enough unease amid the drums to unsettle.
Lelia 20's sprightly, funkier more conventionally sung arrangement gives way to the half-spoken prowl of No Big Bang, an anxiety-ridden coiled spring of angry terror. Where the title track is sparse and moody over plaintive vocals, Pink White House is immediately more arresting in contrast. Fuller, more imposing vocals delivered with pronounced punch and intent before debunking the myth of the American Dream with a sneeringly thinly-veiled contempt.
Nothing Feels Natural works precisely because it does feel natural. It touches on a wide range of styles without sacrificing its identity or undermining its core identity. And in favouring a considered nuance over spur-of-the-moment rage there is a real feel of integrity which, when coupled with their creative complexity, suggests a band of real enduring substance. Paul Higham
Sampha: Process
Young Turks
They say death is like taxes, in that it is a process we all sadly must face at some point in our lives. Whether it be loss of life, loss of a lover, loss of something or someone, it is a finite part of life
London neo-soul maestro Sampha is all too aware of bereavement, with his debut offering Process being his own beautiful mechanism of dealing with loss.
Having built up an impressive CV by working with the likes of Kanye, Drake, Frank Ocean to name but a few, Sampha has bided his time well before taking the step into the limelight and his patience has paid off ten fold.
In Process, Sampha explores an arrange of losses he has had to find a way to cope with, as he delivers an astonishingly touching array of ballads as he amalgamates Celtic, urban and jazz influences into a sensory melting pot.
Each song on his debut has purpose. Not one of the tracks feels strained or like a plea for pity from the listener. They are sophisticated journeys into the changes he has faced in his life, with Timmy's Prayer, co written with West, sublimely deliberating sibling rivalry under a cauldron of vulnerability.
Although standout track (No One Knows Me) Like The Piano is undeniably one of the moving songs in recent memory, it is perhaps another tribute to his late mother that truly makes you aware of his talents with Kora Song presenting brutal honesty we can all relate to.
Having dealt with grief all too frequently, it's albums like Process that offer you the escape that music can thankfully provide you with. Craig MacDonald
The Sneaky Nixons: The Barbie Syndrome
Ocean Waves Records
The release of The Sneaky Nixons' debut album feels somewhat like a milestone for the Merseyside music scene; they've had a unique presence since their formation and with drive and discipline (or lack of) they've flourished into a prime example of what hard work, good times and copious amounts of [insert drug here] can do for a band. So here it is, The Barbie Syndrome, a lethal cocktail of modern love, existential crises, and most importantly: Rock and Roll.
Beginning proceedings is beefy guitar opener Make It Look Like An Accident, rapidly roaring to life like boosting out of a quarter pipe in the 90s; a sense of American nostalgia immediately resounding through the guitar work. Frontman Charlie Daniels is up to his usual antics but perhaps a little wiser; this time he's not about to get caught red handed.
Next up we'll delight in another's pleasure in Schadenfreude before we turn to the bedroom in the super saucy single, Sex. Two cracking tracks in their own right, Schadenfreude brings us back to home turf with some gritty British punk chords and lyrics shot through a megaphone, while Sex is a taste of the exotic; hot, steamy and as infectious as… well… we won't go there.
With the two singles still tingling on your tongue, the band turn to more experimental ways and is for me the band at their most interesting. Repent and Your Sins Shall Be Saved lures you in with mellow licks and sun-blushed chords before an impending bass topples the tranquility and Daniels roars to the heavens. Last Chance Saloon is somewhat schizophrenic transitioning between gutsy punk and rickety dub.
A brief interlude of sorts follows as President Nixon reminds us of the drug epidemic and Barney the Dinosaur's theme tune creeps in and disturbs the hell out of us in The Curtain Raiser and Brunette Roughneck transports us to a Wild West saloon capping off a neat exploratory medley.
The final stretch of the album recalls the core Snixons sound shot through their earlier endeavours, epitomised by melodic southern snarls and belting choruses. Feels Like It Should is standout for me, with slick Americana influence and a 'likely lads' swagger, it channels a buzz from both sides of the pond, not to mention the delay soaked Rhodes keys that drip deliciously over the break; a nice nod to the late Ray Manzarek.
Having Fun is book-ended by some proper angry feedback which had me yanking out my earphones, so just a word of warning there. Thankfully, the breezy Returning Home A Failure sends us home with some sweet cadences, and as far as closing tracks go it's a perfect fit.
Those early days of notoriety and intimate gigs are far from over for The Sneaky Nixons, but with work like this with producer Carlo Variola and engineer James Mellor, they're bound to be less few and far between, and who knows, people might actually quit judging the band and listen to the music, 'cause believe me it's well worth a listen. Matthew Wood
Tim Darcy: Saturday Night
Jagjaguwar
Weighed down by our pre-conceptions, musicians side-projects are rarely granted the opportunity to stand freely on their own two feet. Forever associated with their day job, unable to break free of the shackles; too reliant on the creative input of band members or dependent on their restraining leash to save themselves from their own excess.
Often solo albums fail because the material just isn't of standard; rejected by the band only later to find a home on a protagonist's solo outing, freed from the impartial and objective scrutiny of trusted colleagues. Yet solo albums can provide an outlet for material not suitable for the main band, quenching a creative thirst and perhaps extending the lifespan of the parent group.
So what is it with Tim Darcy of Ought who has released a solo-album on Jagjaguwar.
Tall Glass of Water kicks things off with Pavement slacker vibes and and an insistent alt-rock jam chock-full of languid aloofness and Dylan-esque nasal drawls. You Felt Comfort fares less well as a mid-paced alt-rock fodder that hints at a Guided By Voices influences, although one without Robert Pollard's idiosyncrasies that lend his band a wayward charm.
Title track, Saturday Night, finds Darcy dipping his toes into unfamiliar territory. A sonorous baritone cast adrift amid a sea of Sonic Youth-esque squall and Glenn Branca-like guitar arrangements. Found My Limit sees a change of mood. Dreamlike and detatched, woozy and sepulchral it adds a sense of understated introspection to proceedings.
Elsewhere Saint Germain builds around a bright 90s-tinged alt-rock guitar motif – think Elephant 6 – before the walls close in, the intensity ratchets and the claustrophobia builds. What'd You Release is a mournful, sensuous piano ballad that segues into Beyond Me, with its nervously lacerating bowed guitar producing gently unsettling squalls, their atonal scrapes allowing an air of unease to build.
While overall this probably falls a bit short of the high-watermark set by Ought, it is nonetheless revealing of Darcy's influences, leaning towards 90s alt-rock as much as to the leanness of post-punk. Yet the amid the perfunctory, the album succeeds in its diversity. The psych-pop strangeness and startling abstractions of Joan Pt1, 2 marry with the avant-garde guitar-workouts to suggest this as a worthy outlet for Darcy's creative edge.
And if this keeps Ought on the straight and narrow then so much for the better. Paul Higham
Comments
comments