Getintothis' Peter Guy counts down his annual top 100 albums of 2015 beginning with 100-51.
This is now the ninth annual Getintothis Top 100 Albums of the Year list and each year there's only one consistency – it's hugely difficult to whittle it down to one hundred albums.
The simple fact is, even right now, we're listening to the new Sunn O))) record and resigned to the fact that it's our very first listen and deep down we know a band who have featured so prominently in our previous lists would have once again been in the mix. But life goes on, and at this time of year you have to draw a cut off point. Having said that, it seems amusing that a large portion of the music industry appears to have decided that the entirety of releases from the second week of December are now exempt what with end of year album lists now appearing before town centres have put the Christmas lights up. I digress.
Yes, the last 12 months have once again been a superlative time for new music. Interestingly, it's been a time where new bands have succeeded in a critical capacity than the bigger, supposed heavy-weights. For while Adele is bank-rolling the entire industry, it's the unknowns or under the radar smaller artists that have been gaining more and more of the plaudits. This is reflected somewhat in our Top 100 albums too with a mere eight albums released via the recognised 'major' labels and almost 30 debut albums. Plus another 30 of second albums. The list could have been complicated further by factoring in several dozen EPs or unsigned Merseyside artists who would have made the cut in previous years had there not been such a wealth of signed albums to include – all of which is not bad going when you consider the utter dross spoonfed to listeners or viewers up and down the country by commercial television and radio.
One key point in all this was driven home to us at the AIM Awards earlier this year, when FKA Twigs received her prize for Best Breakthrough Artist, when she said there's a distinct difference from being in the music industry and the entertainment industry. Of course, it's possible to be an artist and exist in both worlds – but increasingly the entertainment side of things dilutes the artistry to such a point that it's near impossible to know where or what it is. With these albums, and the very many more that didn't make the cut, it's damn clear. These are artists all producing stellar music for music fans across the globe who take pride in the art form that is the album. We should embrace them all.
We'll be revealing the full 100 albums all week with a playlist below to sample too. Please do share with us your recommendations in the comment section, or alternatively join the discussion on Facebook or Twitter – but for now, here's Getintothis' Top 100-51 countdown.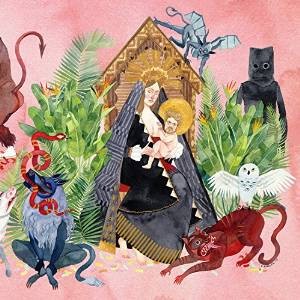 100. Father John Misty: I Love You, Honeybear
More of the same from Mr Misty – Autumnal, lushly-orchestrated Americana. Ideal for the season.
Getintothis on Father John Misty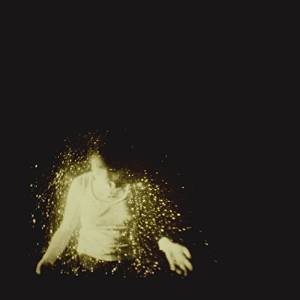 99. Wolf Alice: My Love Is Cool
Bombastic guitars underpinned by winsome melodies neatly repackaging some of 90s Seattle into something hugely palatable indeed.
Getintothis on Wolf Alice
98. John Grant: Grey Tickles, Black Pressure
Moving on from 2013's superlative Pale Green Ghosts, Grant lashes oodles more electronica into his baroque pop cauldron with mixed results. While Grey Tickles, Black Pressure lacks the balance of his previous offerings there's still enough here to satiate your aural desires.
Getintothis on John Grant
97. Unknown Mortal Orchestra: Multi-Love
Unknown Mortal Orchestra's third album, Multi-Love, has one of the most interesting personal back stories of the year. Ruban Nielsen, the band's songwriter, and his wife Jenny threw out the rule book on love as they found themselves falling for another woman together. The album's masterful lyrics, predominantly about Nielsen's experience of the polyamorous relationship, are skilfully delivered giving you just enough to enjoy them but not enough to instantly know them, and they entice you to listen repeatedly. Whereas UMO's II let you hear every affectionate scratch of its guitar strings, Multi-Love's ensemble of organs, horns and guitar are smooth, rich and seductive, with the exception of the album closing track, Puzzles, which wouldn't be out of place in their previous work. In Multi-Love, UMO have built on their delightfully simple and soulful psychedelic sound and created an encapsulating album whilst telling the most intriguing love story you're likely to hear in 2015.  Michael Fowler
Getintothis on Unknown Mortal Orchestra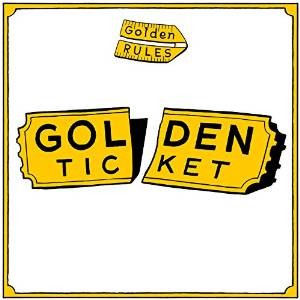 96. Golden Rules: Golden Ticket
London producer Paul White and Florida rapper Eric Biddines combine with a trunk load of funk segued with some Aquemini induced hip hop. Down South Boogie may just be the most slammin tune of 2015.
Getintothis on Golden Rules
95. Carly Rae Jepson: E-MO-TION
In truth E-MO-TION should have been a monster. Yet, for some reason, it's an overbaked slightly overthought pop beast which fails to burst out of the cage. That said, there's a whole heap of bangers and if you've not lost your shit to Run Away With Me you're doing it wrong.
Getintothis on Carly Rae Jepson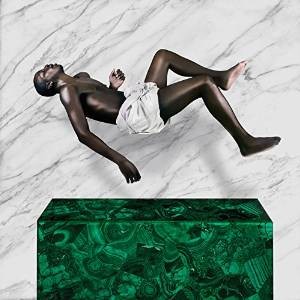 94. Petite Noir: La Vie Est Belle/Life Is Beautiful
South African singer-songwriter Yannick Ilunga has produced a mighty fine galloping soul-hip-hop record with a strident brassy edge aligned to delectable poppy hooks – check out MDR for starters.
Getintothis on Petite Noir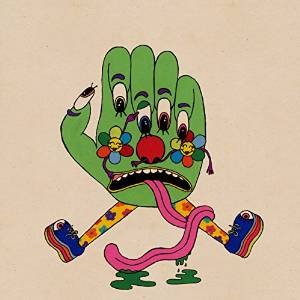 93. Dan Deacon: Gliss Riffer
Tablas, electronica, front-porch folk & blues, no one makes music sound so rich and otherworldly like Dan Deacon – this one kinda passed under seemingly everyone's radar. A shame as there's some mighty stuff on here – check out opener Feel The Lightning; it's one of his best.
Getintothis on Dan Deacon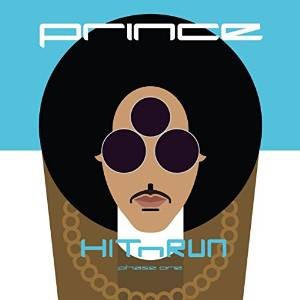 92. Prince: HITNRUN Phase One
A taut oddball of swag from Prince is nothing new. In fact, it's pretty much becoming the norm. Failing to build on the impressive Art Official Age, this rag bag contains at least four winners and a handful of oddities. Business as usual then.
Getintothis on Prince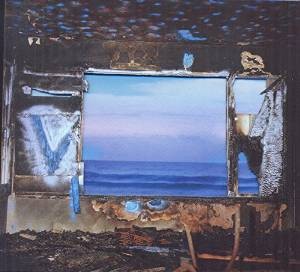 91. Deerhunter: Fading Frontier
Another solid record from the Bradford Cox-led collective. But we're pining for something more out there with Fading Frontiers simply doing what Deerhunter do. Maybe it's just us?
Getintothis on Deerhunter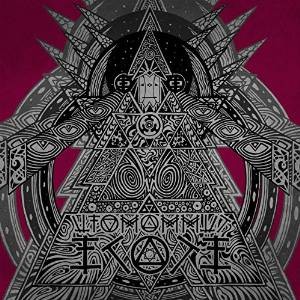 90. Ufomammut: Ecate
No discerning end of year album list would be complete without some ritualistic psychedelic slightly sadistic sludge-quaking black metal-esque progressive stoner rock now would it?
Getintothis on Ufomammut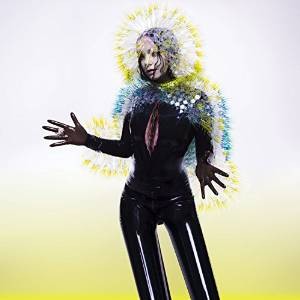 89. Bjork: Vulnicura
String-drenched emotional breakbeat. Yep, Vulnicura is another step away from Bjork's commercial heyday – in it's place is a warped labyrinthine whopper with nine tracks weighing in at just under an hour. She sounds very sad too.
Getintothis on Bjork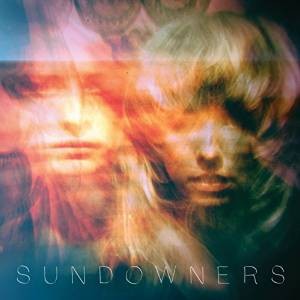 88. The Sundowners: The Sundowners
Having begun to shed that 'Fleetwood Mac' tag which has weighed heavily on them from the outset, the Wirral outfit's debut album displayed added bite and in places a propulsive experimental edge; if they can channel their love of great music and awesome live displays into something more progressive they'll fast become serious ones to watch.
Getintothis on The Sundowners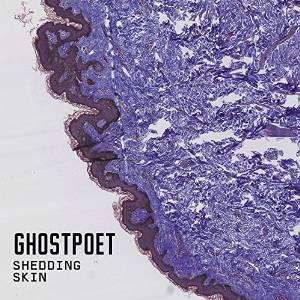 87. Ghostpoet: Shedding Skin
Heart-on-the-sleeve lyrical turmoil aligns to metallic rock and soul as Mr Ghostpoet continues to plough his own emotionally-wrought furrow. Heavy.
Getintothis on Ghostpoet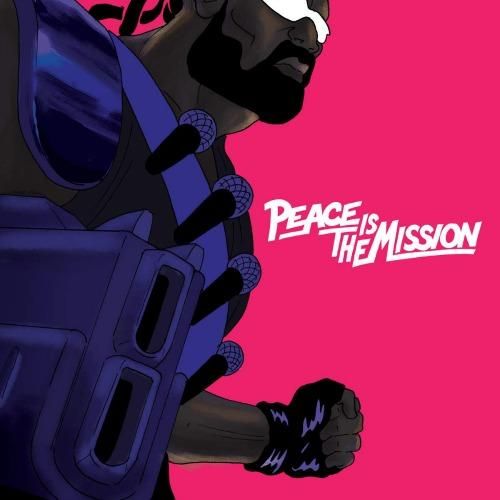 86. Major Lazer: Peace Is The Mission
In a world where most music appears to be soullessly manufactured and where disagreements as to what constitutes 'real' music (arguably anything remotely consisting of a tune, but let us not get lost in semantics) run rife, it seems that the vast majority of musicians have forgotten to simply have a little fun. Not so Major Lazer, whose latest offering Peace is the Mission is one of the most entertaining records of 2015. While there are more serious moments in tracks such as Be Together and Lean On, it's gems like Too Original and Roll the Bass that make it absolutely impossible to listen to without flailing madly to the beat. You may of course find yourself immune, but doubtless you'd have a great deal of fun finding out. Laura Coppin
Getintothis on Major Lazer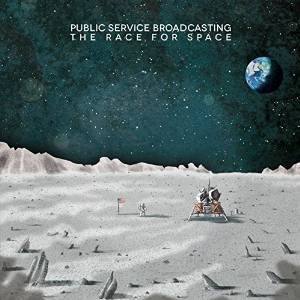 85. Public Service Broadcasting: Race For Space
Tackling the US-soviet space race on record could be a contrived GCSE experiment gone wrong, instead PSB have produced a Floyd-goes-super-pop album absolutely lathered in riffs. Well fun.
Getintothis on Public Service Broadcasting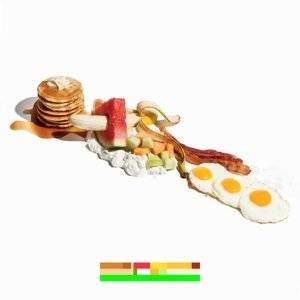 84. Battles: La Di Da Di
Bit by numbers this one, still, it's Battles and that's always a good thing. See Deerhunter.
Getintothis on Battles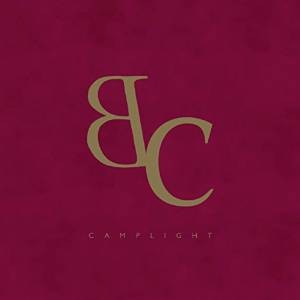 83. BC Camplight: How To Die In The North
One of the early releases of the year got lost among many end of year collections but there's much to cherish in Brian Christinzio's bath of rock and soul.
Getintothis on BC Camplight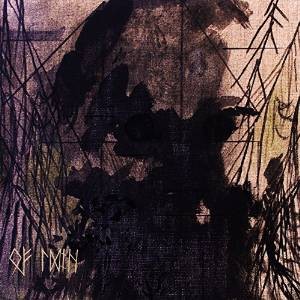 82. Ghold: Of Ruin
Epic drone with punishing drops. Monolithic.
Getintothis on Ghold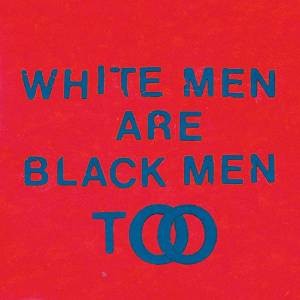 81. Young Fathers: White Men Are Black Men Too
The Mercury winners weren't messing about, after collecting their winnings they threw this one out double-quick and it's almost on par with Dead. They straddle so many styles sometimes it gets a tad messy but live they still remain one of the UK's finest offerings.
Getintothis on Young Fathers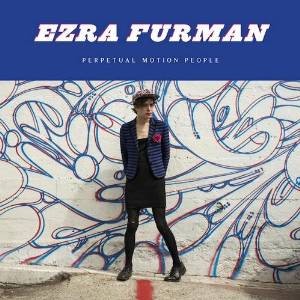 80. Ezra Furman: Perpetual Motion People
Junk-shop pop, vaudeville, rock & roll and who knows what battle for attention in this arresting high-drama cauldron of literally everything.
Getintothis on Ezra Furman
79. Lightning Bolt:Fantasy Empire
It is fair to say that the improv-noise duo of Brian Chippendale and Brian Gibson have made a startling return on this their first album on the Thrill Jockey imprint. The duo's rehoming has, delightedly, not dulled their blisteringly aggressive cacophony. Chippendale's heavily distorted drums assault you from the off, while Gibson continues to take his bass guitar to places that  hitherto had seemed impossible. In short the duo still excel in punishing and abrasive walls of sound; music that pins you to the wall in its relentless intensity. In its construct the record differs from its predecessors. This is the first Lightning Bolt LP to be made in a proper studio using modern digital recording equipment and techniques and the effect is clearly audible. The production is cleaner and more spacious and the overall effect lends a more accessible crispness to the band's sound. That said, the changes have not seen the band's visceral appeal sacrificed. Not a bit of it. Their monster riffs and propulsive rhythmic bombardment retain the capacity to shock and awe; if not quite a comeback (for they never really went away) it is most definitely a welcome return. Paul Higham
Getintothis on Lightning Bolt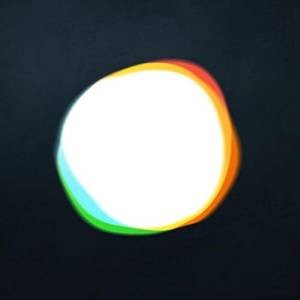 78. Vessels: Dilate
Long time favourites of Getintothis, the Leeds outfit have wisely moved away from the post-rock ventures of previous albums into a more ambient-electronica environment – and for the most part it's a joy. Take in the sumptuous bliss of eight-minute work out Elliptic for starters. Beautiful.
Getintothis on Vessels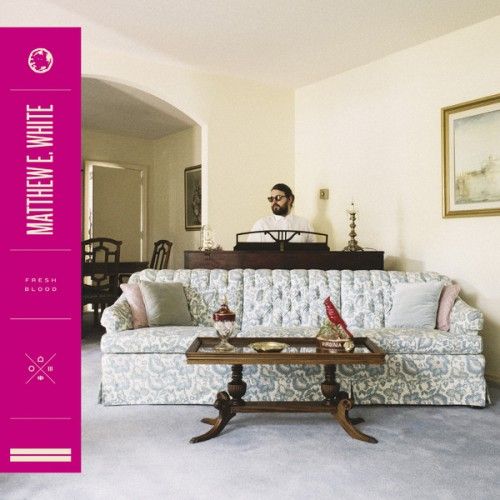 77. Matthew E White: Fresh Blood
Tough ask, this. I'm torn between Kathryn Joseph, Lau, and Matthew E White. All different, all current favourites, and all uniquely special. Another thing that unites them is the heavy rotation they get in my ears. Asking me to pick just one is like asking me to pick my favourite daughter. Forced into my aural corner, I'm going to shout for Matthew E White's Fresh Blood. As a follow up to 2012's Big Inner, Fresh Blood sees White developing and expanding on the luscious, honey glazed themes on his debut album. With an early background in Jazz composing and arranging under his belt, the sound here is unashamedly big. He's big on big, you could say. Layers of strings, brass, gospel backing vocals, the soul of the south, and a hazed and fuzzy sun bleached Laurel Canyon vibe. All done big. Its not all glorious sunshine though. There are moments of darkness, as he discusses abuse (Holy Moly), and the untimely death of Philip Seymour Hoffman (Tranquility), but from the evening cool breeze of the opening track, Take Care Of My Baby, to the brass backed beauty of the album's closer, Love Is Deep, it's all delivered with a rich languid beauty that leaves me wanting more every time I hear it. That's a good sign.  Paul Fitzgerald
Getintothis on Matthew E White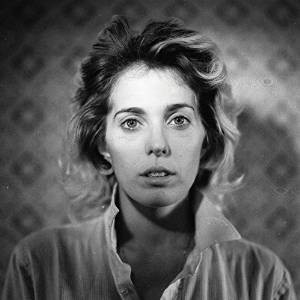 76. US Girls: Half Free
Illinois-born, Toronto-based Meghan Remy is one of our favourite breakout artists of 2015 and her 4AD debut is a magpie's nest of mini treasures; part soul, part lo-fi rock and hugely rewarding. In an alternate universe Window Shades with it's piano stabs would be the perfect Bond theme – seductive, cool and rather raunchy.
Getintothis on US Girls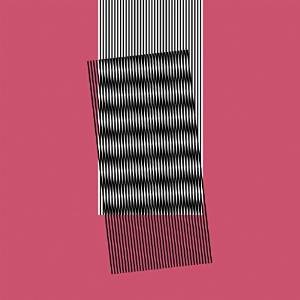 75. Hot Chip: Why Make Sense?
It must be real weird being in Hot Chip producing really good album after really good album and just kinda being taken for granted as a really good band producing really good records every year. Well, maybe it's not that weird at all – maybe it's just the norm. Why Make Sense? indeed, here's another really good record – our pick is opener Huarache Lights – a slab of funky electronica with some dirty mixing Daft Punk with be proud of.
Getintothis on Hot Chip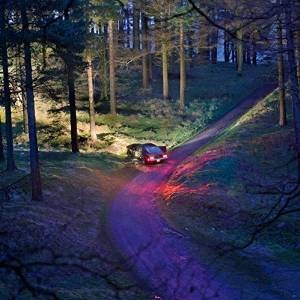 74. Drenge: Undertow
More crunching full-rottle attack from Eoin and Rory Loveless who've endeared themselves to Liverpool on several occasions this year – not least with their binning of an entire newsagents shop of a particular national newspaper. You know the one. Nice one boys.
Getintothis on Drenge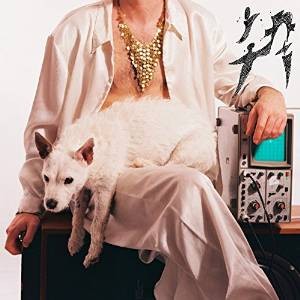 73. LA Priest: Inji
Wobbly tricksy electronic pop from former Late Of The Pier singer Sam Dust. Achingly cool but just about thrusts in enough hooks and trippy rhythms to keep you on side. More please.
Getintothis on LA Priest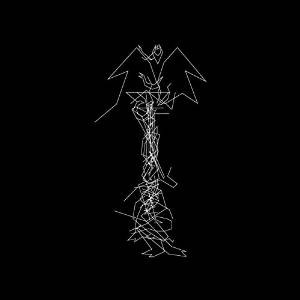 72. Oneohtrix Point Never: Garden Of Delete
A disjointed affair with slightly diminishing returns from one of our big favourites at Getintothis HQ. That said, Garden Of Delete does have it's high points, not least the skittering oceanic dance breaks of eight-minute Mutant Standard.
Getintothis on Oneohtrix Point Never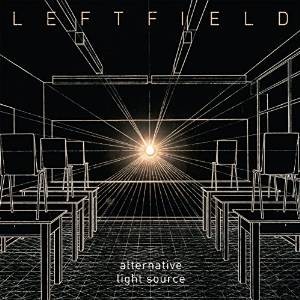 71. Leftfield: Alternative Light Source
Hugely welcome return after 16 years away, Alternative Light Source is a better body of work than The Prodigy, Chemical Brothers and most other contemporaries have managed during Leftfield's absence. The monsters Universal Everything and Little Fish were outrageously big.
Getintothis on Leftfield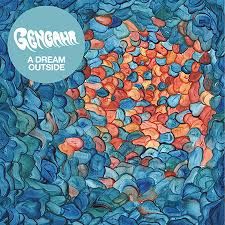 70. Gengahr: A Dream Outside
A dark, dreamy dose of romantic pop that rises and falls between icy climes of quivering vocals to the warm, dark depths of fluid driving riffs. There's touches of psychedelia, swirling elegantly around simplistic melodies that soothe and gently etch themselves into your mind. Gengahr are in no rush to make an impression you, this is no deluge of dream pop, it is not intended to blast you away floundering and wondering what's going on. It's a far more gentle, progressive record that washes over you in slight ebbs and flows and allows you to drift away, tuning into the occasional raucous solo. Stick on Bathed In Light and try not to picture yourself rowing a raft, your toes dangling in the water. Delightful grooves accompany perfected guitar effects of John Victor whose style ranges from the unconventional tunings of Sonic Youth and Dinosaur Jr and the bluesy strums of Allah Las and Growlers. With their plethora of talent, the album could be said to be a little safe in parts, but Gengahr are a band we're already eager to hear develop, from their already irresistible sound that can slot neatly into practically any mood. Matthew Wood
Getintothis on Gengahr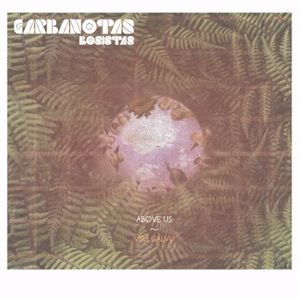 69. Garbanotas Bosistas: Above Us
One of the big success stories of Sound City this year came not on the main stages but from Lithuanian psychedelic rock and rollers, Garbanotas Bosistas and the accompanying album Above Us illustrates what a mighty proposition they are – fans of Storm in Heaven era Verve are in for a treat – check out the swirling Gėlėta Suknia and get lost in the cosmos.
Getintothis on Garbanotas Bosistas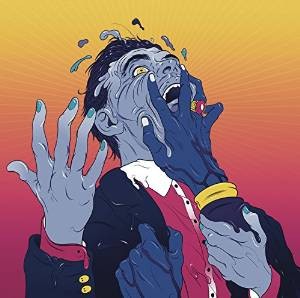 68. Everything Everything: Get To Heaven
Big, big, big tunes – their best offering yet. Just ditch the daft Flash Gordon outfits.
Getintothis on Everything Everything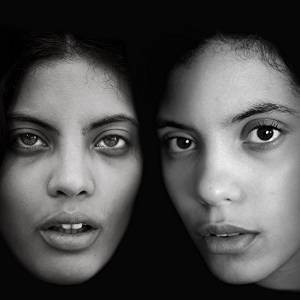 67. Ibeyi: Ibeyi
One of our great discovering of SXSW, two sisters harmoniously in-tune with each other stretching their vocals to the max around a world of percussive and tribal instrumentation.
Getintothis on Ibeyi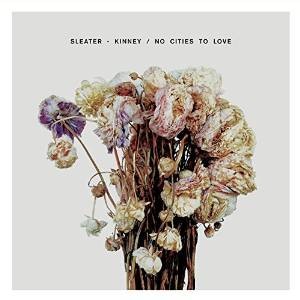 66. Sleater-Kinney: No Cities To Love
While not up there with Woods and the like, Sleater-Kinney prove their still very much a vital and sometimes brutal force.
Getintothis on Sleater-Kinney
65. Julia Holter: Have You In My Wilderness
More sumptuous otherworldly pop this time with a certain French twist. Grandiose and epic.
Getintothis on Julia Holter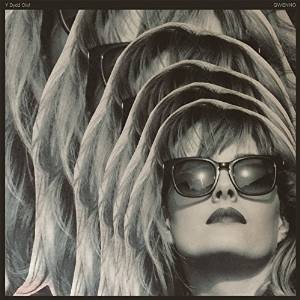 64. Gwenno: Y Dydd Olaf
Another jewel in Heavenly Recordings' 2015 crown – winner of the Welsh Album of Year and it's easy to see why as Y Dydd Olaf is loaded with dreamy avant-pop topped off with Gwenno's breathy delivery.
Getintothis on Gwenno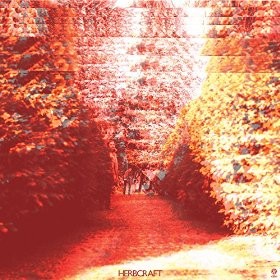 63. Herbcraft: Wot Oz
Portland noise heads have reimagined Vanishing Point by channeling it through Can's most fuzzed out filters. We can't get enough of the sprawling fug of album highlight Push Thru The Veil.
Getintothis on Herbcraft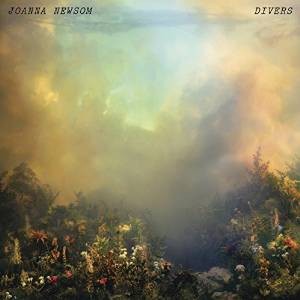 62. Joanna Newsom: Divers
After the triple decked Have One On Me, it's somewhat more digestible follow up Divers serves as a timely reminder as to why we fell in love with Joanna in the beginning – her Philharmonic gig can't come soon enough.
Getintothis on Joanna Newsom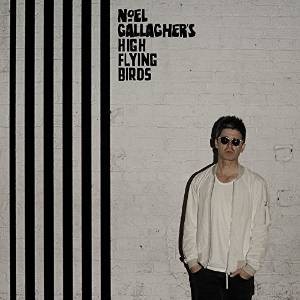 61. Noel Gallagher's High Flying Birds: Chasing Yesterday
The best thing he's done since Heathen Chemistry. Gallagher was back in mighty form; largely due to resurrecting old Oasis demos and transforming them into bonafide classics – almost every track a winner. How long is it since we've been able to say that?
Getintothis on Noel Gallagher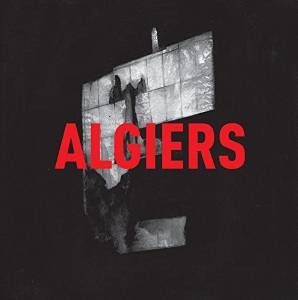 60. Algiers: Algiers
One of 2015's oddest and boldest discoveries – thudding gospel dark rock driven by 100% menace. A compulsive listen.
Getintothis on Algiers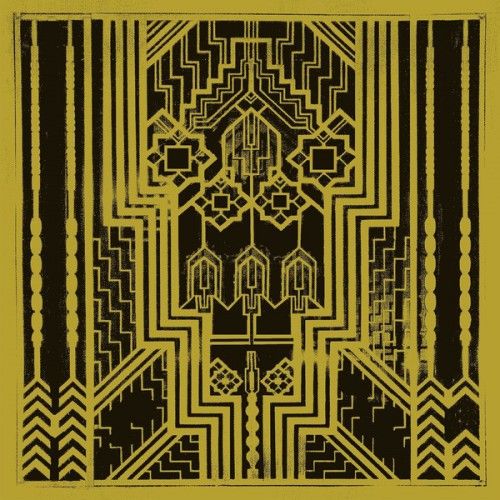 59. Hey Colossus: In Black and Gold
Appearing in the very first week of the year, there's been very little music since that even borders on the pulsating intensity of Hey Colossus' In Black and Gold, the doom-psych veterans' first for Rocket Recordings. Though the record immediately descends like a falling meteor into relentless mid-tempo, it's a death march of enrapturing appeal that never drifts close to monotony. After an insidiously lightweight opener the band immediately mutate their sound into a cataclysmic, apocalyptic thud on Sisters and Brothers, setting the tone for the LP's viscous  thrusts and spears.Hey, Dead Eyes, Up! sees the most unforgivingly barbaric assault, while the title track opens shimmers of space only to crash momentously down with a tsunami of ferocious, searing psychedelia. If there's been a more thrilling 42 minutes' worth of ear-bludgeoning recorded this year, I'm yet to endure it. Patrick Clarke
Getintothis on Hey Colossus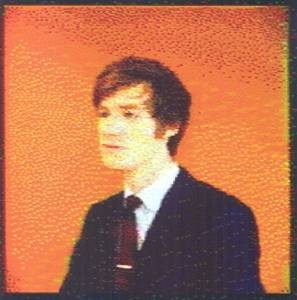 58. East India Youth: Culture Of Volume
A more fluid, song-based record than William Doyle's debut offering as he ramps up the instrumentation to give a fuller, bigger sound – sometimes even treading into Pet Shop Boys-esque territory. Another fine statement of intent.
Getintothis on East India Youth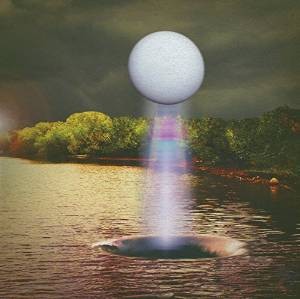 57. Besnard Lakes: A Coliseum Complex Museum
Winner of most preposterous concept and accompanying press release, the Besnard's returned with another cinematic opus combining their incessant hooks, bludgeoning rhythms and those swoonsome harmonies.
Getintothis on Besnard Lakes
56. Pinkshinyultrablast: Everything Else Matters
Another of 2015's top discoveries this time from St Petersburg, Russia. It'd be lazy to pigeonhole them in the shoegaze camp as there's far more than mere layers of fuzz going on here, check the rampaging riffs of Metamorphosis for proof – though the near nine minute Marigold could well have dropped off any peak era My Bloody Valentine record.
Getintothis on Pinkshinyultrablast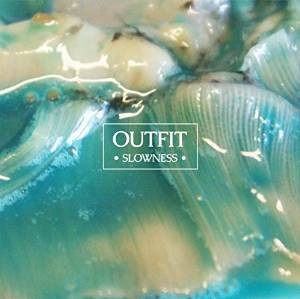 55. Outfit: Slowness
Andrew Hunt takes control of Outfit's second album as he pours his heart out about the distance and isolation that can engulf in the big wide world. Perhaps not as instant as Performance but it's a beautiful, gradual reveal.
Getintothis on Outfit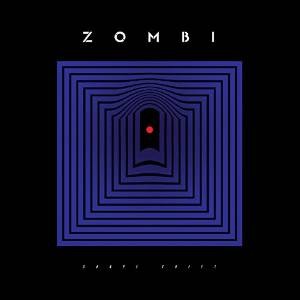 54. Zombi: Shape Shift
Same again for Pittsburgh synth, bass and drums horror-blizcore duo Steve Moore and Anthony Paterra and quite frankly we can't get enough of it. Compulsive, thrilling and despite it's barbarity it's an infectious listen.
Getintothis on Zombi
53. Blanck Mass: DUMB FLESH
Another of 2015's must-listen electronic ear-wreckers. As comfortable a listen as it's cover art suggests.
Getintothis on Blanck Mass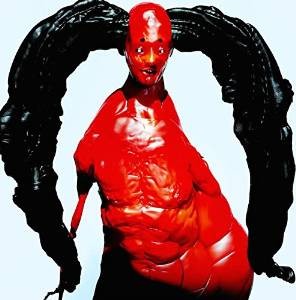 52. Arca: Mutant
There's a pattern here… A dense mess of explosive electronic vignettes.
Getintothis on Arca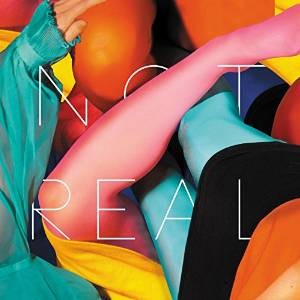 51. Stealing Sheep: Not Real
The Sheep's most confident and clever statement to date. Such was the gulf in anything they'd done previously it almost felt like a new band. Where they go next is a tantalising proposition.
Getintothis on Stealing Sheep
[paypal-donation]
Previous Getintothis End of Year Album Polls
Getintothis' Top 100 Albums of 2014
Getintothis' Top 100 Albums of 2013
Getintothis' Top 100 Albums of 2012
Getintothis' Top 100 Albums of 2011
Getintothis Top 100 Albums of 2010
Getintothis Top 100 Albums of 2009
Getintothis Top 100 Albums of 2008
Comments
comments