At the climax of yet another week, Getintothis' Will Whitby brings you the roundup of the top stories and gigs.
Lists, lists and more lists!
We have given you not only the Top 100 Albums of 2019 as well as our Top Albums of the Decade but now feast your eyes and ears with the best metal albums of 2019 in the Dysgeusia Festive Special.
And in the spirit of giving we've alos got the best photos from our stellar bunch of snappers in In the Pit 2019 and hear what the rest of the Getintothis bunch have to say about 2019 in our first part of Guestlist Selections.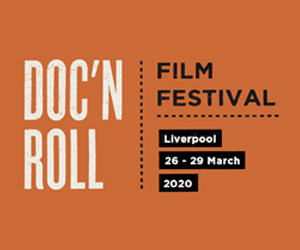 It is a great team to work with and we're all very proud of all we have accomplished at Getintothis in 2019. 
Following some stressful weeks for Liverpool's music industry as the incredible venue 24 Kitchen Street revealed its continued battles with the council and developers, we exclusively sat down with UNESCO City of Music boss, Kevin McManus to hear his thoughts on the current environment of music in the city. 
It was another big week for show announcements as Warmduscher penned a 2020 tour and Jonathan Wilson rescheduled his cancelled tour dates. Stealing Sheep impressed at Kaz Stockroom, Ali Horn smashed it at the Arts Club and Beabadoobee made us feel special too. 
If it is exciting music you're after then sink your teeth into the All My Friends Are Dead To Me EP from Liverpool's COW. Why not discover something new in Unknown Pleasures with the Canadian Dream-pop from Basement Revolver or some excellent festive tunes in the Singles Club Christmas special?
As ever, we're always looking for new writers and photographers to join our team, do feel free to drop us a message if you fancy joining the team. Be sure to follow our Facebook, Twitter and Instagram feeds for all the latest in news, reviews, hot topics and competitions.
Let's get this ball rolling as we bring you the top stories of the week on Getintothis.
Getintothis' top five most-read stories of the week:
Kevin McManus: I can empathise with the raw feelings towards 24 Kitchen Street's future – exclusive chat with UNESCO Music boss
Getintothis' top five most-read gigs of the week:
Comments
comments