The GIT Award 2013 has arrived. After months of speculation and anticipation, Liverpool's music community gathers at Leaf to celebrate the finest sounds on Merseyside.

Liverpool's musicians and arts community will gather at Leaf on Bold Street tonight for a spectacular celebration of the city's thriving music scene as The GIT Award 2013 showcase takes place.
Merseyside's premier music prize, The GIT Award plays host to 12 shortlisted artists who compete for the £1000 prize and the chance to play Yoko Ono's Meltdown Festival at London's Southbank Centre.
All the artists will feature, playing live or presenting specially prepared videos on the evening while a special Inspiration Award will recognise individuals that have played a significant role in the last year within Liverpool's music scene.
The GIT Award has enjoyed a remarkable build up with national coverage across print, radio and online, and the UK's music press is expected to descend on Leaf on Friday for the very best of Liverpool music.
Aside from the 12 shortlisted artists, seven Liverpool acts will also feature on the evening, among them Bill Ryder-Jones, Bird and a unique collaboration between Liverpool's Sense of Sound choir and hotly-tipped electronic artist GhostChant.
Simon Howes of Liverpool-founded charity CALM (Campaign Against Living Miserably), the official charity partner of The GIT Award will present the People's Choice on the evening while Liverpool Art Prize nominee Jayne Lawless has made two specially commissioned pieces for the award trophies.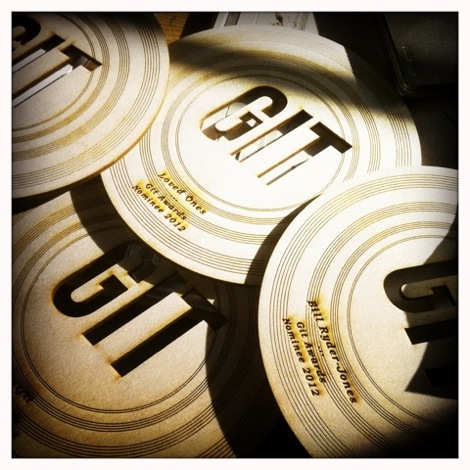 The GIT Award 2013 shortlist is:
Baltic Fleet
Barberos
By The Sea
Nadine Carina
Clinic
Conan
Dan Croll
John Heckle
Jetta
Tyler Mensah
Stealing Sheep
Wave Machines
GIT Award founder and chair of judges, Peter Guy, said: "This year's shortlist represents a city at the height of its musical powers few could hope to match.
"Finalising this year's 12 artists was a colossal task as new Liverpool music is at a creative zenith, however, the judges feel the nominees provide a definitive picture of the diversity, profound musicianship and rich talent emanating out of Merseyside.
"Tonight at Leaf is going to be a hugely special night showing Liverpool music at its finest."
Since its relaunch in November 2012 up until the closing date at the end of February 2013, the GIT Award received more than 480 entries.
The shortlist was then decided by a 12-strong judging panel comprising respected music industry figures including BBC 6 Music presenter and son of John Peel, Tom Ravenscroft, the editor of rock and pop music bible Q Magazine, Liverpool-born Andrew Harrison, Matt Wilkinson, NME's new music editor, leading UK music website, The Quietus' editor, John Doran plus the cornerstones of Liverpool's music and arts scene.
Andrew Harrison, editor of Q Magazine, said: "This is a genuinely impressive and varied shortlist proves that Merseyside continues to generate fantastic musical talent like nowhere else on earth. The standard of entries was high across board and in common, I suspect, with a lot of the judges, I found the decision-making process very hard.
"Best of all, the artists we heard managed to draw on Liverpool's musical heritage without living in the past – proving that even with its world-beating history, Liverpool music continues to forge ahead."
The industry showcase evening at Leaf, which also played host to last year's ceremony, is strictly invite-only and will include performances from the shortlisted artists.
The overall winner will receive a cash prize of £1000 and a special Inspiration Award, recognising services to Liverpool's music industry (won last year by the team behind city venue The Kazimier), will also be presented.
Live visuals, videos and mementos for each nominee will be created by Liverpool design agency Milk:Presents while former Liverpool Art Prize nominee Jayne Lawless will create two specially designed awards for the winners of the GIT Award 2013 and The Inspiration Award.
Matt Wilkinson, NME Radar editor and GIT Award judge said: "Once again the GIT Award showcases Liverpool's thriving music scene from the classic alt-rock of Clinic to breakout acts like Dan Croll and By The Sea, through to completely new stars in waiting like Jetta and Tyler Mensah. Whoever wins the overall prize, new Liverpool music is clearly worth shouting about."
In addition a 'People's Choice' online poll consisting of the 12 nominees will be hosted on Bido Lito!, Getintothis, Juice FM and Seven Streets allowing the public the opportunity to have their say on Liverpool's finest music of 2012-2013.
Liverpool music lovers know their city is home to some of the finest creative talent in the world. However, eyes and ears elsewhere may need convincing. The inaugural GIT Award readdressed all that and its 2013 edition is set to spread the message even further.
THE GIT AWARD 2013 SHORTLISTED ARTISTS:
The GIT Award celebrates and promotes the best of Merseyside music. The shortlist provides a snapshot of the year in music, recognizing artistic achievement across a range of genres. For more information visit: www.getintothis.co.uk


Baltic Fleet
Baltic Fleet is the work of multi-instrumentalist Paul Fleming. Channelling motorik beats and dark instrumental hooks, Rough Trade have called his music 'faultless pieces which capture the spirit of Brian Eno and NEU!' His 2012 critically-acclaimed second album, Towers, was the culmination of touring the world as keyboardist for Echo & The Bunnymen. Last year Fleming proved one of the highlights at the inaugural Liverpool International Festival of Psychedelia.
Baltic Fleet



Barberos
Barberos are Joel Murray, Joshua Jones and Giacomos Fazi, an electronic noise band from Liverpool. Renowned for their visceral live performances, which combine duel poly-rhythmic assaults, synth roars and silver spandex full body suits, the trio have been endlessly touring Europe for the last four years while gaining a ferocious fanbase on Merseyside. They released their finest record to date 'OOO' in September 2012.
Barberos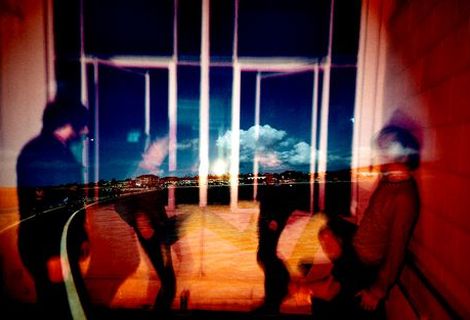 By The Sea
Joe Edwards, Mark Jackson, Daniel O'Connell, Liam Power and Andy Royden are Wirral quartet By The Sea. Melding dream pop rhythms with evocative textured guitar swells, By The Sea have become one of Liverpool's most exciting new bands. Their 2012 eponymous debut LP, produced by former GIT Award nominee Bill Ryder-Jones, gained mass praise from the UK music press with the NME calling them 'burgeoning kitchen-sink dramatists for the 4G generation.'
By The Sea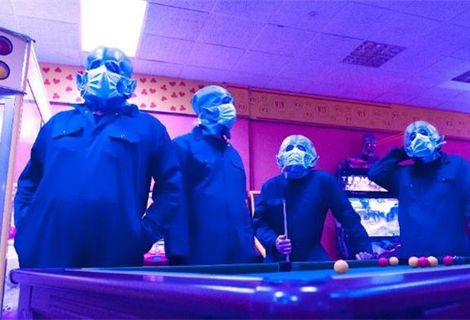 Clinic
Ade Blackburn, Brian Campbell, Jonathan Hartley and Carl Turney make up legendary Liverpool alt-pop outfit Clinic. Formed in 1997, and signed to Domino Records, the band have toured the world with the likes of Radiohead, The Flaming Lips and Arcade Fire. Fusing post-punk grooves, Ade's uniquely disquieting vocal and their surgical masks live visual motifs, they're perhaps Liverpool's most overlooked musical exponent in the last two decades. They released seventh studio album, Free Reign in 2012, once again to mass critical acclaim.
clinicvoot.org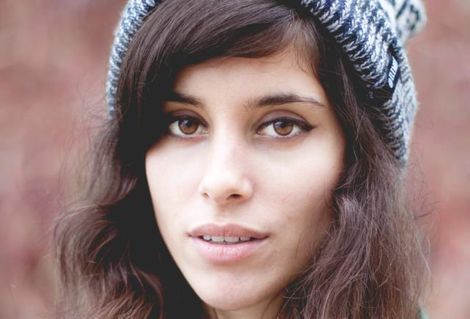 Nadine Carina
Half Italian, half Croatian, born in Switzerland yet based in Liverpool, songwriter Nadine Carina is a magical box of delights. Mixing guitar, MIDI keyboards, piano and an assortment of folkish voodoo her music showcases a montage of found sounds, textured percussion and purring vocals which carefully weave deep into your being. Her prolific output culminated in 2012 EP Little Bits which garnered national blog buzz including the BBC's Tom Robinson.
nadinecarina.webs.com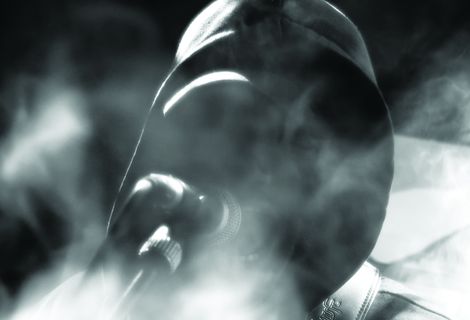 Conan
Jon Davies, Phil Coumbe and Paul O'Neil are Conan – Liverpool's most celebrated heavy outfit in decades. Combining interplanetary guitar thunder, duel-warrior roaring vocals and psychedelic imagery, Conan are one of UK rock's most respected bands. Their 2012 album Monnos, out via Burning World Records, was championed by heavy metal bible Metal Hammer as the definitive stoner doom album 'guaranteed to rattle your teeth right out of your gums'.
hailconan.com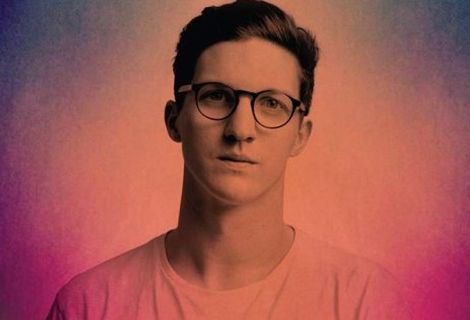 Dan Croll
Despite his tender age, one man pop machine, Dan Croll, has been a key player on the Liverpool scene for several years. Emerging through LIPA's ranks as a talented songwriter, Dan has collaborated with a raft of Merseyside musician's before embarking on his debut single From Nowhere which has garnered praise from 6Music, The Guardian and most recently scooping Amazing Radio's Best British Male Solo Artist. He has just embarked on his debut tour of the United States.
dancroll.com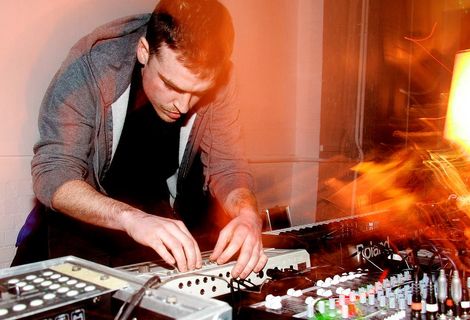 John Heckle
Merseyside DJ and producer John Heckle has been playing established club nights since he was 15. Having DJ-ed at Liverpool's Bugged Out and Voodoo he then went on to tour Europe and sign a deal with pioneering dance label Mathematics Recordings. A string of releases, including his seminal debut album Second Son, combined with his exceptional live shows, culminated with John collecting a 2012 Qwartz Electronic Music Award in Paris for his Life On Titan EP.
johnheckle.com



Jetta
Jetta is the moniker of one of Liverpool's most exciting rising pop stars, Jetta John-Hartley. A former backing vocalist for Paloma Faith and Cee-Lo Green, this evocative young woman has invited comparisons to Solange and The xx. Her debut single Start A Riot released late last year, showcases her stunning vocal ability, and has already notched up nearly 100,000 plays on YouTube.
startariot.co.uk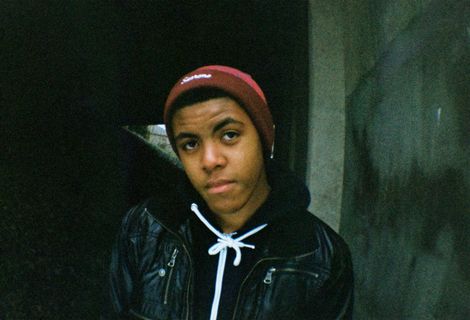 Tyler Mensah
Fifteen-year-old Tyler Mensah is the youngest GIT Award nominee to date. Blending outrageous vocal ability with a confidence beyond his years, Tyler has already accrued a mass following. With UK industry showcases under his belt, Tyler, who cites Frank Ocean, Michael Jackson and Usher as influences, has recently supported ex-GIT Award nominee Esco Williams at Liverpool's O2 Academy.
tylermensahmusic.com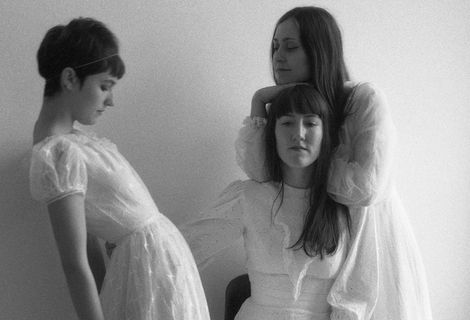 Stealing Sheep
Rebecca Hawley, Emily Lansley and Lucy Mercer met while working on Lark Lane and together formed Stealing Sheep. Through a combined love of krautrock, 70s psych, gypsy jazz and electronica, the trio have hypnotized audiences across the land with their sepulchral lo-fi sonics and lyrical alchemy. Their critically-acclaimed 2012 debut album Into The Diamond Sun out via Heavenly Records featured heavily in the national music press' best albums lists leading to national tours with Mercury Prize winners Alt-J and US indie legends The Postal Service.
stealingsheep.co.uk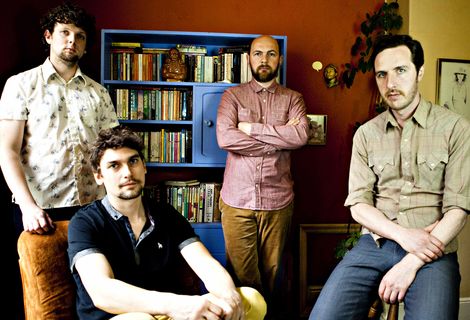 Wave Machines
Timothy Bruzon, Carl Brown, Vidar Norheim and James Walsh are electronic pop collective Wave Machines. Formed in 2007, the quartet released their stunning genre-straddling debut Wave If You're Really There in 2009. Having toured the globe, playing alongside the likes of The Flaming Lips, they returned in 2013 with second album, Pollen, once again showcasing their electro-pop nous.
wavemachines.co.uk

Meet the GIT Award 2013 judges:
Johnny Collins joined popular Liverpool radio station Juice FM in 2008 and is Deputy Programme Controller. He presents the 'late show', and compiles the playlists for the station as a whole.
John Doran, editor of the influential internet music magazine the Quietus (www.TheQuietus.com) was born in Whiston Hospital, and had his musical education being humiliated by staff at Probe Records. He also writes for The Stool Pigeon, VICE, NME and Metal Hammer.
Peter Guy is a journalist at the Liverpool Post & Echo – and founder of The GIT Award. For six years Peter's blog, Getintothis, has charted the highs and lows of music on a national scale. Peter is a media partner with Liverpool Sound City and Liverpool Music Week while featuring on industry panels around the country.
Andrew Harrison is the Editor of Q Magazine, Britain's most influential music monthly. In the nineties he edited the award-winning rock magazine Select and dance music bible Mixmag. He has interviewed Madonna, U2, Morrissey, Stephen Fry and many more. Andrew got his first break doing live reviews for the Daily Post and Liverpool Echo – where he was the first journalist to write about The La's. He is from Maghull and went to Deyes High School.
David Lloyd is founder and editor of Liverpool culture blog SevenStreets – winner of the Best City website at the Blog North Awards. Prior to that he was editor of Guardian Media's Manchester culture mag. David was a founder member of the group Half Man Half Biscuit.
Steve Miller is Liverpool-based promoter behind EVOL. For eight years, Steve or 'Revo' as he is more popularly known, has showcased the cream of under the radar talent and blockbuster headliners. In 2008, Steve became the programmer for Liverpool Sound City festival.
Clarry Mowforth graduated from studies in Liverpool in 2011, and has since co-founded Liverpool events company everisland, alongside contributing to Bido Lito! magazine. She also works Liverpool venue the Kazimier.
Craig G Pennington is the Editor of Bido Lito! – The Liverpool Music Magazine. Since it emerged in May 2010, the magazine has established itself at the forefront of new music on Merseyside.
Tom Ravenscroft hosts the Friday night slot on BBC 6 Music. Tom has also deputized on 6 Music for Huey Morgan, Gideon Coe, Tom Robinson, Richard Bacon and for Dermot O'Leary on Radio 2. He has worked for Channel 4, Sky Arts and The Times and is son of Liverpool DJ John Peel.
Paul Rogers is Head of Content at Liverpool Football Club, overseeing the editorial direction of the club's website, TV, mobile and social media platforms. A former music journalist, he's interviewed a diverse collection of artists including REM, Public Enemy, Kylie Minogue and Radiohead.
Matt Wilkinson is NME's New Music Editor. He looks after the Radar section both in the magazine and online at NME.COM bringing new and unsigned acts to the fore. He also helps co-ordinate various NME live events and tours.
Yaw Owusu is a talent manager, music promoter, youth culture specialist and entrepreneur. Yaw is the Chief Executive of the award winning Liverpool youth culture company URBEATZ, the executive manager at the Playmaker Group and director of music management company Nothin But The Music. His clients have included VP Records, Sony, Damian Marley and Liverpool rapper KOF.
Further GIT Award 2013 reading
Yoko Ono invites GIT Award 2013 winner to play Meltdown Festival 2013.
GIT Award 2013 at Leaf on Bold Street Friday April 19 with £1000 to winners.
For a full list of the GIT Award 2013 judges and their profiles read here.
The GIT Award 2013 returns championing the best of Merseyside music.
Reaction, report and pictures from The GIT Award 2012
Getintothis speak to Loved Ones after they scoop inaugural GIT Award.
Getintothis on The Kazimier and their GIT 2012 Inspiration Award.
Getintothis picture gallery part one of the GIT Award 2011
Getintothis picture gallery part two of the GIT Award 2011.
Getintothis' NME scene report and focus on the GIT Award and new Liverpool music.
Getintothis profiles the 12 shortlisted artists for the GIT Award 2011.
Getintothis' GIT Award 2011 podcast with Jamie Bowman and The Double Negative.
Getintothis on Royal Standard director Sam Venables creating the first GIT Award trophy
Getintothis teams up with Liverpool and UK's creative business sector.
Liverpool Daily Post on The GIT Award: A forward thinking music award for Liverpool
Getintothis on why there's never been a better time to champion new music in Liverpool.
Getintothis launches the GIT Award – celebrating the best of Merseyside music.

The GIT Award 2013 podcast by Getintothis on Mixcloud
Comments
comments